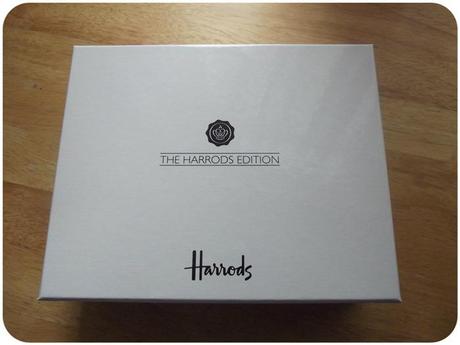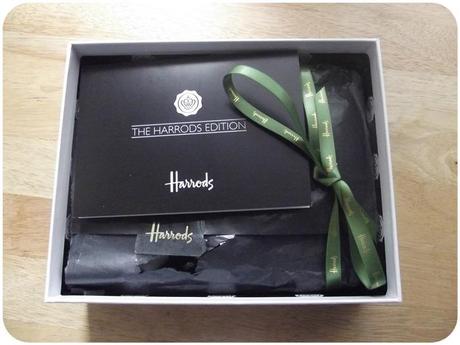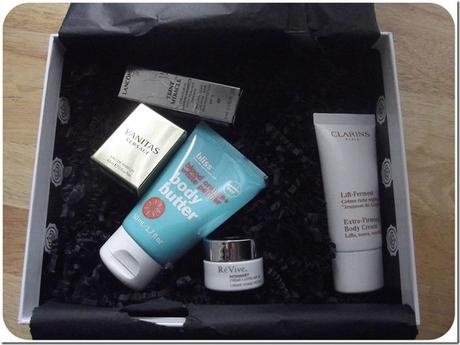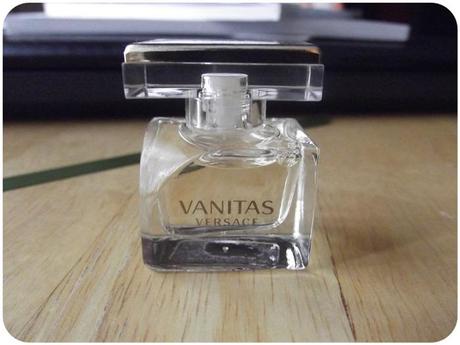 Harrod's Limited Edition March GlossyBox – my contents included: Vanitas Versace Eau De Parfum 4.5ml / Bliss Blood Orange and White Pepper body butter 50ml / Revive Intensite Creme Lustre SPF30 / Lancome Teint Miracle foundation 5ml / Clarins Extra-Firming body cream 30ml
Described as the most desirable GlossyBox yet, the limited edition Harrod's box landed on my doorstep yesterday; I say landed but what I really mean is that we missed the postman and so my lovely father eagerly chased after the postman –who was a few blocks away by this point- just for my box. Best dad ever no? So as I pottered around Newcastle, I knew I had something lovely at home, patiently awaiting my arrival, and very lovely it is indeed.
How adorable is the Versace perfume!? I won't lie, I did see some sneak previews of the items before I got my box but I wanted this perfume so bad! Purely for the cuteness element of it –I just like small things. I wouldn't of cared what it smelt like, but it actually smells really fresh and I really do like it; that's the bad side of these luxury samples, if you like 'em you want to buy the full size –sorry bank balance. GB did include a 20% off code to use on any products from the Harrod's site which I think is amazing, considering it's Harrods!
I am so pleased with the size of the Bliss body butter but it really smells like Origin products –you know that orangey, tangy smell – and it's a smell I just cannot handle. I got some Origins samples one day from John Lewis and I wasn't feeling too good, with the smell  being so powerful it just didn't go well with me and now all things orange –fake orange- I just can't stand really. I might give this to my mam or sister though as it is quite a hefty sample!
I am really happy with everything I got and I can't wait to get using them up –and showing off my mini perfume bottle- and I'll make sure to pop up a review if anything stands out as a keeper. What did you get in your box? Did anyone else get the Lancome foundation? I hear this wasn't even expected as an item in the Harrod's GlossyBox –could be wrong though.