We Texans love a good steak. In fact, I bet if someone conducted a poll, at least 60% of Texans would list a good steak dinner with all the fixin's as their preferred last meal.  Dallas is fortunate to have many superior steak restaurants: Al Biernat's, III Forks, Bailey's Prime Plus and Bob's Steak and Chop House to name just a few. In fact, D Magazine's directory lists 63 steakhouses.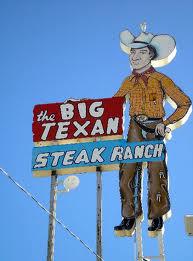 And it looks like we are getting one more. The Hilton Anatole just announced the creation of its new, contemporary steakhouse, Sēr (pronounced "sear"). 
Scheduled to open on October 1, 2012, Sēr will replace the iconic Nana as the premier dining destination in the landmark convention hotel. Boasting some of the most incredible views of the picturesque Dallas skyline, Sēr will offer prime cuts of the finest beef, the freshest of seafood, and unique appetizers and side dishes that will clearly differentiate it as a new style of Dallas steakhouse.  At least that's what the press release claims...
The press release is still warm from coming over the wire, and already they are already taking flak for the name.  D Magazine's Nancy Nichols says, "Names should be easy to read and say. A customer should be able to glance at the name, style of font, and get an idea of what they are to expect."  Teresa Gubbins from Pegasus News puts it plainly: "Seems like they could've just called it 'Sear'?" Eater Dallas states, "We can't wait to see what Anthony Bombaci does next, because it surely can't be anything related to Sēring a stäk."
What do you think of the name Sēr? Clever? Or too confusing and gimmicky?