With Christmas just around the corner, now is the time to start putting in your jewelry orders with Saint Nick. After all, what better gift could be received than the gift of jewelry? If you are keen to be seen with some of the hottest jewelry trends going into 2015, you are in the right place. Jewelry in 2015 is going to make a big impact. Flashy, subtle, gold and silver. We've got it covered.
So what's going to be hot coming into 2015? Let's look.
Pearls are a Girl's Best Friend
Pearls are hotly tipped for next year. They're going to be one of the hottest trends. The key to pulling of pearls is to make sure that they are simple and small. Your pearl should encase in a simple silver droplet necklace. This is a beautiful, elegant trend. But, it hones in on the vintage trend that shows no signs of slowing down. Pearls are beautiful and feminine. But, they can also look sophisticated when teamed with a little black dress.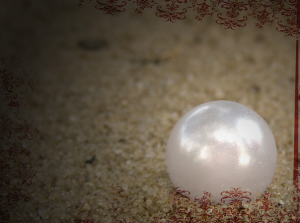 Slogan Bracelets
Slogan bracelets have been made popular by Chanel. But, according to Whiteflash jewelry store in Houston, Chanel is only the beginning. Many designers are keen to have slogan bracelets within their range. These are funky and on trend. What's more, they break all of the fashion rules. Tarnished metal tones are the key to pulling off this look. This season, it's all about wearing your life choices on your wrist. What could be more perfect?
Chunky Gold Cuffs
Chunky gold cuffs are the perfect accessory for any fashionista. What's more, a drab outfit can look instantly fabulous with a gold cuff. Tarnished brass tones are popular. But, rose gold hues, and bold gold is making a big comeback. This is the perfect way to complete any outfit. It's a cheap way to remain ahead of the curve and hit all of the right style notes. The chunkier, the better when it comes to gold cuffs. Keep it plain and simple for maximum impact. Some designers are choosing to etch simplistic Aztec patterns into the cuff. These are positively fierce too. Jewelry is back with a bang for 2015. This time it is bigger and bolder than ever before.
Silver, Silver
Silver has always been a hotly tipped precious metal choice. For the ultimate bohemian type, silver is a mainstay. This year, however, silver has had an upgrade. Silver is going to be bold, big and fearless. Whereas gold needs to be underplayed for maximum impact, silver should be worn loud and proud. Stack silver rings and bracelets for the ultimate bohemian look. Add delicate silver necklaces with chunkier, harsher tones. Layering and stacking are going to be a prominent feature within silver jewelry. Remaining on trend doesn't mean splashing the cash. It means choosing your investment pieces wisely.
Necklace Combination
The choker and the elongated chain are going to be worn together in tandem next year. Gold is the obvious choice for a striking impact. But, do as Versace does and ensure that you are mixing and matching your precious metals.