What's hot
Challenge Stress: Evidently, it's a type of anxiety that releases a hormone that does something good for you, according to latest scientific research (and, well, Liz Jones). Worth remembering (through gritted teeth) during family get-togethers this Christmas.
Hollywood and the Ivy Look: Look for a new coffee table book that celebrates the everlasting sartorial style of the east coast elite in the 1950s and '60s: From button downs to loafers, the Leaguers are effortlessly cool and, who knew, Woody Allen = style icon?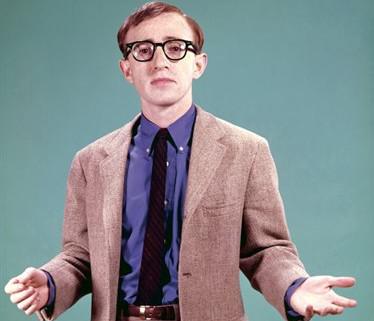 Woody Allen's effortless East Coast style, coming soon to a hipster near you.
Slice of Diamond Life: We're lusting after a piece from Susan Foster's latest collection at Harrods – a hot tip to all men suffering from acute seasonal gift buying procrastination.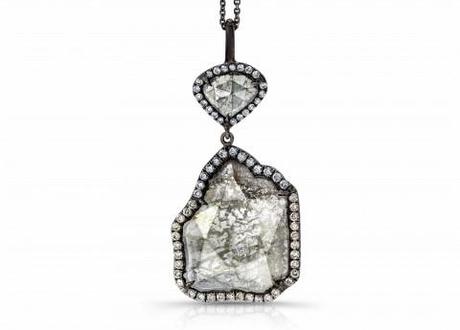 Susan Foster pendant.
Spotify Sounds: Flypaper's endlessly seductive Make Out music mix is getting us in the mood as winter nights draw in. Just be sure to turn off the internet before hitting play to avoid your Facebook newsfeed inadvertently broadcasting what you're, uh, up to…
Pilgrimage: Check out Annie Leibovitz's brilliant new exhibition at Hamiltons Gallery. Because there's still time to tick the culture box in 2011.
The Onesy: For its cosy velour fabric, neon colours and a handy all the way down zip. Go for the his or hers in Original style – a design classic soon to be seen on discerning chalet dwellers from Megeve to Verbier.
Brrr Bikini: Beach Tomato's hot new retail site is saving sun-seeking long-haulers the trauma of trying on the latest summer trends under neon lights in arctic changing rooms. Check out Norfolk-based designer Mungo Gurney for uber cool homegrown swimwear.
What's not
Bull Market Parties: A phrase used to describe excessive events typically financed in more prosperous times, as in "Their wedding reception was sooooo bull market…"
Retro Handsets: You know when you're old when a childhood relic becomes an overpriced nostalgia craze favoured by tribes too young to remember the original. Plugged into a mobile they look ridiculous, cost up to £500 and quite frankly, we've come a very long way since then.
Just use the phone!
Art Basel Guilt: Your December credit card bill rivals the GDP of a small African nation and we're just praying that the 8-foot abstract Mayan installation you bought after downing too many mojitos at Soho Beach House Miami will eventually ship from Guatemala.
Christmas Parties: My liver and I are officially throwing in the towel. Everything and everyone else can now wait for a cup of detox tea in January.
Skin Beyond the Pale: Not so much as interesting as tired and sick looking. I'm calling in at home beauty guru to the stars Amanda Harrington to get my glow back.
Printed Finger Nail Wraps: Because leopard print should only be flashed on the lining of a Dolce & Gabbana jacket.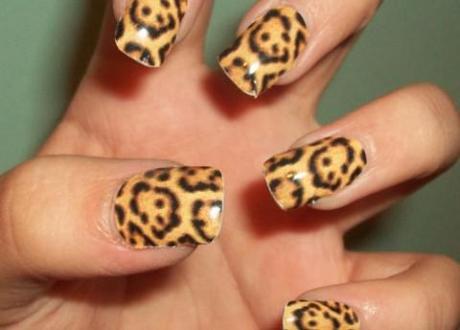 Boxing Day Sales: If you wouldn't have worn it when it was full price then you still won't when it's 50 percent off. Trust me and my wardrobe jammed full of the evidence.
More Lucy's London »