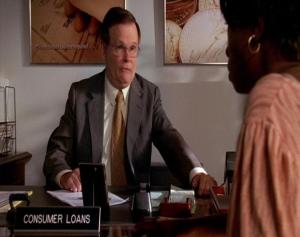 So what has happened to the Lib Dem's report into Black entrepreneurs not getting bank loans? According to The Guardian it is "gathering dust" 19 months after Nick Clegg ordered it.
I mentioned the work in an article for Lib Dem Voice in November 2011, and have twice enquired what has happened to it. Both times me and my colleagues were told it was being held up by difficult negotiations with the British Bankers Association. But The Guardian suggests it has been ready for at least two months:
Clegg promised to bring the then minister for race and cohesion, Sir Andrew Stunell, together with "some of the best experts in finance" to look at the barriers facing ethnic minorities.

Sir Andrew was dismissed from the communities department last summer, and has been forced to resort to tabling questions to his successor and fellow Liberal Democrat Don Foster to ask whether the report is due to be published.

Clegg's office said the report has taken longer than hoped, but it is very nearly ready and will be published at the end of the summer or early autumn.

Sir Andrew did hold discussions with the British Bankers Association and, in talks with an ethnic minority advisory group on 23 April 2012, minutes referred to a draft report being completed. In a written reply in June, Sir Andrew said the report would be published shortly.
Considering this study was mentioned by Clegg in his Scarman lecture speech almost two years ago, and a group of activists discussed the matter with him earlier this year, perhaps the Deputy Prime Minister can sort out a launch date pronto?
By Lester Holloway