Introducing our gorgeous Goldie Luxe Collection, featuring a few of our favorite pieces below! There's something about gold that makes everything a bit more rich and luxurious. And when you add a pop of color like red with it, your style goes up a whole new level.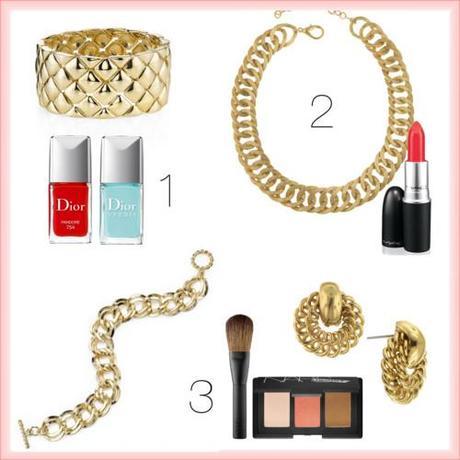 1) Bright nail polish + Gold bracelet: When wearing your gold bracelet, lacquer your nails with a pop of red or bright color to add an ounce of refinement and girly charm to your look.
2) Red lips + Gold statement necklace: You can never go wrong with red and gold, an unstoppable duo.
3) Blush + Gold earrings: A lovely touch of blush (not too subtle, not too dramatic) nicely complements your gold button stud earrings.