It's been more than four years since David Cameron famously claimed his would be the 'greenest government ever' when the Conservative party came to power in 2010.
But his path to green greatness has not been an easy one; our air is illegally polluted, our renewable industry smarting from hit after hit and our government littered with climate change sceptics.
This year alone year alone has been filled with multiple public protests, threats ranging from malaria to mass immigration and missed job growth and economy recovery opportunities due to reluctance to invest in renewable energy.
But let's break it down and take a look back at the year that was:
Q1 2014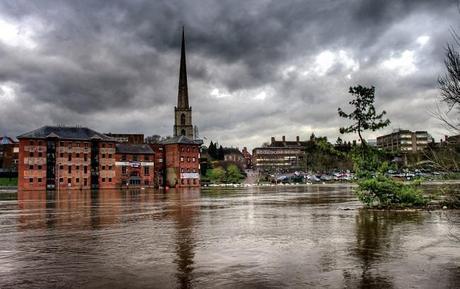 Well, it's hardly like 2014 kicked off to a great start; just a few weeks into January a newspaper investigation discovered the government had slashed its spend on preparing the UK for adverse climate change effects by almost a half.
Under the then Environment Secretary, Owen Paterson, government spending dropped from £29.1m in 2012-13 to £17.2m in 2013-14.
The timing couldn't't have been worse; the nation was in the midst of the wettest winter on record and 5,800 homes and businesses were damaged by flooding as a result of the extreme weather.
The move was, unsurprisingly, widely condemned by critics; not least of all by the Committee on Climate Change who threatened the cuts could lead to an extra £3 billion in avoidable future flood damages.
By March warnings of potential threats to the UK as a result of climate change were coming in thick and fast.
Firstly the Intergovernmental Panel on Climate Change (IPCC) warned the UK would soon be hit by a wave of mass immigration as millions of climate change refugees were made homeless by extreme weather, food shortages and consequential war, disease and famine.
Then came a report from consultancy firm PWC which showed food prices in Britain looked set to rise dramatically in the next few years as extreme weather in other countries damaged crops and the other food imports we rely on.
We only have to look a few years back to see the actualisation of the above warning, when the heat waves of 2010 damaged crops in Eastern Europe causing food prices in the UK to rise by 5%.
Despite the above evidence, the government took eight months to recognize and respond to the pressing need for the UK to not just reduce its own carbon footprint, but to also help developing countries battle climate change.
Q2 2014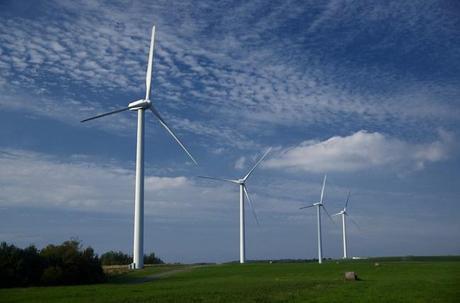 April brought with it more bad news as Oxford University announced that man-made climate change would lead to many more extreme flooding events in the UK.
Previously the UK had only seen flooding like winter 2013's every 100 years, but the study suggested similar events would occur in the South of England every eight years as a direct result of climate change.
The Met Office then issued a warning that climate change was also likely to cause more flash flooding in the UK as heavy rainfall reacted with the arid land caused by drier than average summers.
Though it wasn't all bad news; April also brought with it some progress as the UK government finally agreed to back eight major renewable energy projects.
The three biomass plants and five windfarms planned came with a promise of 8,500 jobs and the ability to power millions of homes in the UK with clean energy.
Fast forward to June and the government's top science adviser and UK chief scientist Sir Mark Walport pleased environmentalists by calling for urgent debate on climate change mitigation.
He requested a stop to debates on whether or not climate change exists and the relating energy and resources instead to be used for creating policies on how best tackle it.
He made clear his belief that 'climate change is happening and humans are significant contributors' and said there needed to be more roles for scientists and engineers to research and establish the pros and cons of new energy sources and technologies designed to combat climate change.
He also backed fracking, which he said was safe and environmentally sound when done properly.
June was also the month that China's head of government visited the UK and a joint statement was released from both nations agreeing on the urgency and importance of action against climate change and the need for renewable energy.
However, it was noted that while China was putting a cap on its coal use, the UK government was refusing to regulate the UK's aging coal plants and was still not doing enough to encourage greater renewable energy production and use in the UK.
Q3 2014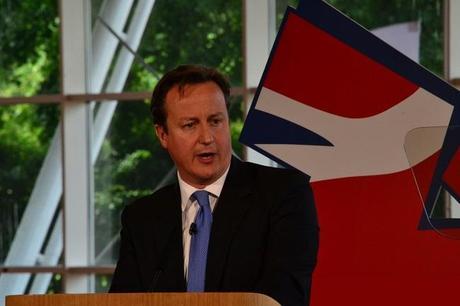 But still it seemed the government was not doing enough and in September 40,000 people including Vivienne Westwood, Emma Thompson and Peter Gabriel, took to the streets demanding greater action against climate change.
Unperturbed, David Cameron announced that he believed he had kept his pledge to run the UK's greenest government yet when speaking at the UN summit on climate change.
At the meeting of world leaders in New York on September 23rd he said: "Climate change is one of the most serious threats facing our world. And it is not just a threat to the environment. It is also a threat to our national security, to global security, to poverty eradication and to economic prosperity."
He said his party had doubled the UK's renewable energy capacity in the last four years, created the world's first green bank and the UK was well on its way to cutting carbon emissions by 80% by 2050.
But it seems his words may have rung a little hollow; his speech came days after a poll revealed nearly three quarters of Conservative MPs didn't believe climate change was caused by human activity, with 18% of Tory MPs admitting they thought the notion of man-made climate change was 'environmentalist propaganda'.
Q4 2014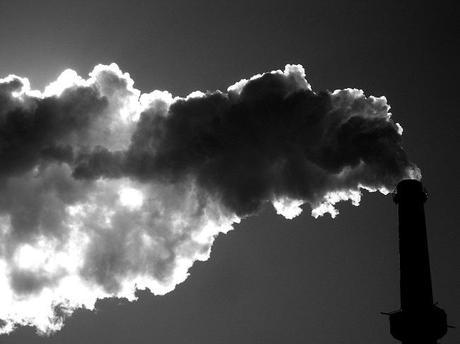 It took until almost the end of the year for the government to assert some authority and not only agree to spend £600m on helping poor countries tackle climate but to also quash the critics who questioned it.
After a year filled with scientifically backed reports on the negative effects climate change in other countries could have on the UK, Climate Change Secretary Ed Davey was correct in saying in November: "People recognize that we live in a global economy where when something happens in another part of the world it can impact on our lives here. The idea we should be isolationist Little Englanders is absolute nonsense. "
However, this one spot of good government action could not prevent more bad news emerging; a <="" imperial="" href="http://www.ibtimes.co.uk/climate-change-uk-likely-miss-2030-target-emission-reductions-1474348" rel="nofollow" report="" by="" target="_blank"> in November showed the UK would fail to meet its carbon emissions target set for 2030 unless significant policy changes were made.
There was also a warning from the UK's Royal Society in December who found future heat waves caused by global climate change would have catastrophic results on the UK's elderly population, who are less able to look after themselves in extreme conditions.
All this was followed by a scathing letter written by Leader of the Opposition Ed Miliband who slammed chancellor George Osborne's failure to mention climate change or carbon emission targets in the Autumn Statement and accused David Cameron of making a 'long retreat from the principles in which he once claimed to believe [in]'.
However, it is possible the year may end on a high (of sorts) with the reintroduction of the Green Deal Home Improvement Fund.
The financial package aimed at helping residents improve the energy efficiency of their homes was closed a few weeks after launching earlier on in the year due to a lack of preparation.
But now it is back, and as of December 10, householders can apply for free cash to pay for home improvements such as solid wall insulation and double glazing to help them reduce their energy use and carbon production.
Round Up
2014 has certainly been a mixed bag, key politicians were certainly keen to be quoted saying they thought climate change was an important topic to be addressed, but while there was some progress made in 2014 there was certainly much more that could have been done.
With a hotly contested election due in May next year who knows what 2015 will bring.
Image Credit: Image 1, Image 2, Image 3, Image 4