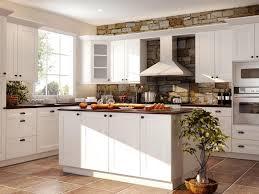 Kitchen cabinets come in a wide range of quality. Some may look beautiful on the surface, but are made from poor materials. Peeling, sagging drawers and twisted boxes can make your kitchen's sleek look wane very quickly. As you begin your kitchen remodel or update, you will want to make sure you are choosing only high-quality kitchen cabinets. You can trust sites like Walcraft, among others.
So, how do you know what to look for? Fortunately, there are certain features to notice to ensure superior quality, so you know that your cabinets can be trusted for a long time.
Soft-close Hardware
The hardware, especially the hinges and glides found within the cabinet, are a huge factor in a high-quality cabinet. Well-made, soft-close hardware ensures that your cabinet doors and drawers withstand years of motion. You want smooth, soundless drawers that don't warp or sag as time goes on. Sub-par companies will take shortcuts with hinges and glides, but responsible companies using high-class hardware will not.
The Best Woods
The best wood kitchen cabinets utilize durable, dense woods. They look amazing and they avoid damage much more effectively. Various woods have unique looks and can be stained or finished to achieve the particular appearance you are going for. However, some of the best are hardwoods such as maple, oak, and walnut. Not only are these proven and reliable woodworking materials, but they allow kitchen remodelers to create their dream kitchens. Your hardwood cabinets should last for years, and minor dings are usually easy to repair.
All-Plywood Construction
Superior kitchen cabinets frequently use all plywood construction. Plywood is sturdy, holds weight consistently, and repels moisture much better than other cabinet materials. For example, particleboard is cheaper, but degrades much more rapidly and will sag much quicker than plywood.
Full-Height Back Panel
Full-height back panels will deliver additional strength to your kitchen cabinets. Solid back panels can maintain the cabinet's solid form for years to come. Cheaper panels can break, collapse, or warp, and will not support the cabinet. Full-height back panels are also simpler to install and can be modified easily. You'll want plywood panels, as particleboard and other materials will not hold up nearly as well.
Dovetail Drawers
Drawers are often the first component to show damage or stress. By purchasing cabinetry that incorporates dovetail drawers, you are guaranteeing increased life for your product. The interlocking joints give you a much more resilient, longer-lasting drawer compared to cheaper alternatives.
I-Beam Design
I-beams are used in top-notch kitchen cabinetry to supply extra toughness and durability. This construction also ensures that the cabinetry makes it through the bumps of shipping and the installation process. Cabinets with I-beam construction will not droop as quickly as others. Cheaper designs do not support the cabinet and often allow damage to escalate quickly.
Conclusion
Updating a kitchen can be a challenging project, and cabinets are a major piece to consider. Purchasing cheaply-made, inferior products can set you up for failure. By looking for these specific components, you'll get only the best, high-quality cabinets for your kitchen.