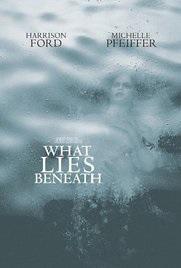 Director: Robert Zemeckis
Writer: Clark Gregg (Screenplay) Clark Gregg, Sarah Kernochan (Story)
Starring: Harrison Ford, Michelle Pfeiffer, James Remar, Katharine Towne, Miranda Otto, Diana Scarwid
Plot: The wife of a university research scientist believes that her lakeside Vermont home is haunted by a ghost – or that she is losing her mind.
There may be spoilers the rest of the review
Verdict: Chilling Thriller
Story: What Lies Beneath starts as Claire (Pfeiffer) and Norman (Ford) Spencer seem to have the perfect marriage as they witness their only daughter Caitlin (Towne) head off to college. They have recently had new neighbours Mary (Otto) and Warren (Remar) who Claire believes Warren has harmed Mary.
Alone in the house Claire starts to try and investigate what happened only to find herself haunted by strange goings on including her front door randomly opening. Claire starting to question her own sanity believes she is being haunted by a ghost and she thinks it is the neighbor she thinks got killed but the truth will leave her shocked.
What lies Beneath is the type of horror I love to watch where it is a ghost trying to communicate with a living person to get to the bottom of their death. The stand out thing is that we don't have a slow build up we get straight into the paranoia level for Claire to end up in through the film. We are left guessing which is great as we do get a false lead to where the story is going. The fact this keeps us on edge makes this a top horror mystery to be enjoyed with all the chilling side.
Actor Review
Michelle Pfeiffer: Claire is the wife of Norman and mother of Caitlin who has moved to college, she finds herself alone in the house at times where she finds herself being haunted by a ghost who is trying to communicate with her and the truth will leave her wondering everything about her life. Michelle is great in this role filled with fear throughout.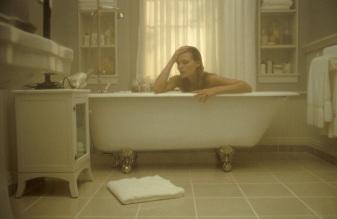 Harrison Ford: Norman is the university professor working in the field of genetics who has been leaving his wife in their home alone. He doesn't believe she is being haunted and in fact thinks she is just reacting to being alone. Harrison is great as we are left wondering about his true nature throughout.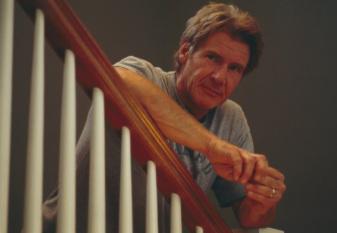 Diana Scarwid: Jody is the best friend of Claire who helps her try to get to the bottom of the hauntings in the house, she helps with the ghost hunting and is the supportive friend needed. Diana is good in the supporting role.
James Remar: Warren is the neighbor that Claire first suspects has killed his wife, he comes off abusive making him an easy false subject. James is good in this role which is only a supporting one.
Support Cast: What lies Beneath has a supporting cast that only help with trying to solve whether Claire is sane or not.
Director Review: Robert Zemeckis – Robert gives us a horror mystery that keeps us guessing throughout with plenty of twists and getting straight into the action.
Horror: What lies Beneath has wonderfully built up horror with scares that use the jump scares correctly.
Mystery: What lies Beneath does keep us guessing to what will happen next through the film as we see everything unfold.
Thriller: What lies Beneath has you on edge once you learn the truth about what is happening.
Settings: What lies Beneath uses the lake house setting for the film which shows how isolated Claire really is feeling during her experience.
Special Effects: What lies Beneath has good effects when needed but really uses the build-up for effects.
Suggestion: What lies Beneath is one for all the horror fans to watch (Horror Fans Watch)
Best Part: Surprise in Harrison Ford Character.
Worst Part: Certain final effects look weak.
Believability: No
Chances of Tears: No
Chances of Sequel: No
Post Credits Scene: No
Oscar Chances: No
Budget: $100 Million
Runtime: 2 Hours 10 Minutes
Tagline: He was the perfect husband until his one mistake followed them home.
Overall: Mystery horror that just keeps us guessing from start to finish
Rating