Lately I've been noticing some bloggers who still do not have their own domain names. Their sites still have www.abc.blogspot.com or http://abc.wordpress.com
Why?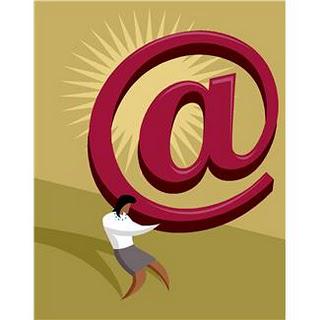 My husband asked me yesterday - did you buy another domain name for your new blog? Yes, I answered. You have to have your own domain name if you are going to be serious about it. And I would recommend it to anyone that wants a professional website. I have to follow my own advice.
I do have a fun reunion website that I have not yet purchased the domain name for. It's really one for a small audience so I did not see the need. Anyone disagree?
Have you registered your domain for your blog or WordPress/blogger website? It's inexpensive - usually between $8.99-$12.99/yr. If you choose .info it's as little as $1.99/yr. You have many more options than .com. We have another business blog I have not registered for that reason. I am exploring other extensions and was thinking of .co - Anyone using that domain yet?
One thing I have learned after starting our first website, Google prefers you register your website for more than 1 year. It helps with the optimization of your website and the end result having more people find you. I would recommend you buy at least 2 years registration of your domain. I went with 3 years on our first site when it was time to renew. Not everyone seems to agree with this theory but for an additional few dollars why chance it?
Another theory I am researching is do you need more than 1 domain name for the same URL? We did it with one and did not notice any upticks. I would love to hear from someone who has and the results.