Do you like upholstered beds? Or you prefer beds with wooden frames? Some people like the beds with exquisite classic metal frames that remind them of old times, others - sofa-beds. Of course it is the comfort that is most important in the end, but we all have our stylistic preferences. And if we spend a third of our lives asleep, it stands to reason that our beds should be the best possible.
My idea of a cozy bed is the upholstered bed and also bed that combines several functions. Like this one - it combines the coziness of a sofa-bed and a canopy bed, but in a very modern design:


All of the different materials and designs have their own merits - upholstered headboards give you more comfort, while wooden headboards can give you sturdiness. And they all have their own charm.
Even if you don't plan to invest a lot to achieve your perfect style bed, you can g ive your tired old bed a new look with a sleek and stylish headboard - like this elegant design by
It is perfect for a beautiful modern bedroom. But if a client asked me for a classic style, I would choose something like this: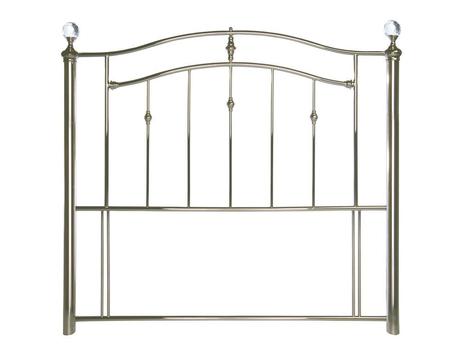 The Callisto Headboard would add a touch of elegance to any divan bed with its beautiful chrome finish completed with 2 crystal finials.
What sort of style do you prefer? For most of us, the bedroom is the sanctuary of the home, our place to relax, indulge and reflect and it deserves our efforts to make it as inviting and comfortable as possible.