I have decided to start a new feature and this one will require every single readers opinion. I am going to look at as many roles that certain stars have had and you have to pick your favorite role.
The first star of this idea is Ellen Page, this is part of my Ellen Page weekend. This Canadian born actress is actually the same age as me 28, in those years she has starred in 44 roles and has been nominated for an Oscar. Ellen made her first appearance on screen in 1997 in Pit Pony.
Time to look at the better known roles slightly closer:
Hayley Stark – Hard Candy (2005)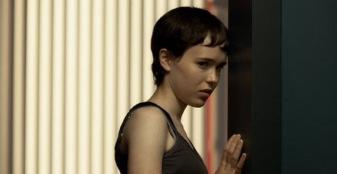 Hayley is the teenage paedophile exposer who targets them online by making it seem like she is interested in them before the tables are turned and she is the one who is hunting them and putting them through torturous scenes.
Sherry – Mouth to Mouth (2005)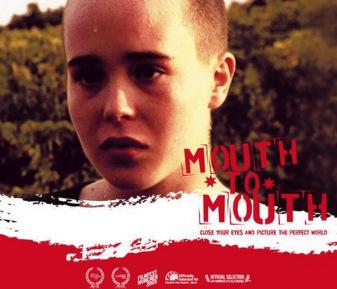 An adventurous coming-of-age story that follows young rebellious Sherry through Europe as she loses her illusions, virginity and lip ring.
Kitty Pryde – X-Men Last Stand & Days of Futures Past (2006, 2014)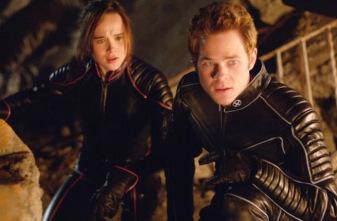 Part of the mutants fighting on the good side of the battle, in Last Stand it is very much a small supporting role of the girl who can run through walls, while in Days of Futures Past she is the one who sends Wolverine back in time with her abilities.
Tracey Berkowitz – The Tracey Fragments (2007)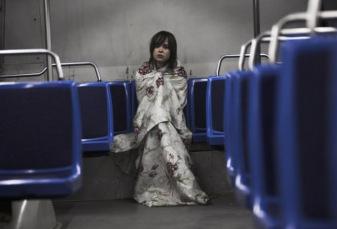 This is one I haven't seen but it does sound very interesting. Tracey Berkowitz, 15, a self-described normal girl, loses her 9-year old brother, Sonny. In flashbacks and fragments, we meet her overbearing parents and the sweet, clueless Sonny. We watch Tracey navigate high school, friendless, picked on and teased. She develops a thing for Billy Zero, a new student, imagining he's her boyfriend. We see the day she loses Sonny and we watch her try to find him. In bits and pieces, we see what leads up to her riding in the back of a city bus wrapped in a shower curtain. Coming of age, or just surviving?
Juno – Juno (2007)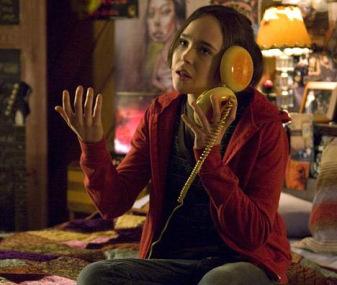 This is the Oscar nominated role and was the surprise hit of the year of release, the story follows a high school student who becomes pregnant and decides to give the baby up for adoption.
Bliss Cavendar – Whip It (2009)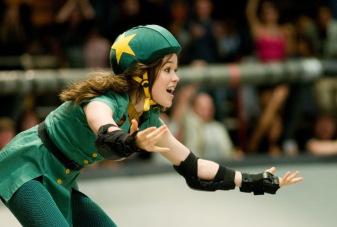 Bliss enters into the world of the roller derby in what is a drama about finding your place to fit in when nowhere seems to work.
Maggie – Peacock (2010)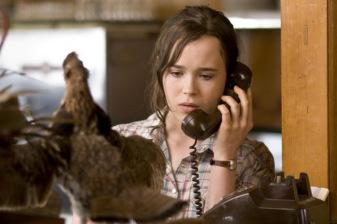 I don't know much about this film but again it does sound very interesting. A train accident in rural Nebraska gradually unveils a mystery involving the town's bank clerk.
Ariadne – Inception (2010)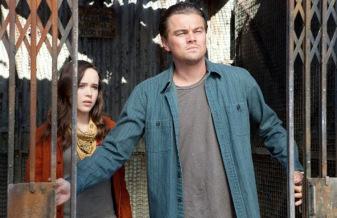 It would be fair to say this is easily her biggest film to date, as we follow her character get bought into the dream invading underground to pull off one of the biggest jobs Cobb has ever achieved.
Libby/Boltie – Super (2010)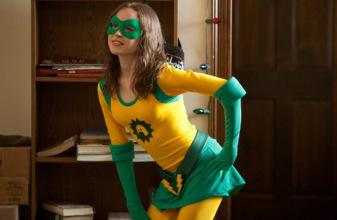 In this indie comedy we follow an everyday man who decides to fight crime Libby becomes his sidekick and adds to the comedy before one of the most shocking moments of the young actresses career.
Izzy – The East (2013)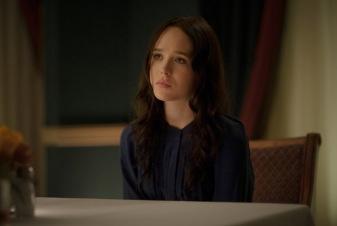 After taking a few steps back from the spotlight Ellen started doing small projects in supporting roles, this time she is part of an eco-activists who want to take down all of the problems in the world.
Jodie Holmes – Beyond Two Souls (Video Game) (2013)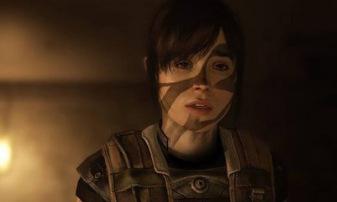 Ellen took a chance by being part of a video game here and it was one of the best cinematic experiences in gaming even if it wasn't the most popular game.
With this selection which would you pick as your favorite Ellen Page Role or did I miss one that you enjoyed?
Take Our Poll