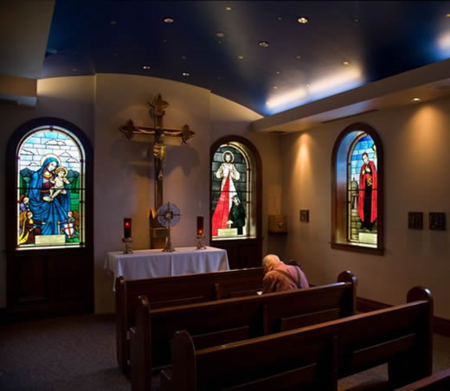 A few days ago someone confided that they were stressing about something, a something that would cause anyone stress.  Heck, I'm stressing over this same something myself.
They were anxious and unsettled and I wanted to in some way help. This same someone had talked of potentially becoming a Catholic so I thought, hey, perhaps you should drive down to the nearby Catholic Church (there's one less than 2 miles from their house) and participate in Eucharistic Adoration.  Spending quiet time in prayer before the Real Presence of Christ would do anyone wonders.  I volunteered to sit with her because I know it would do me some real good as well.
She's not yet taken me up on the offer but I hold out hope.  
What I did do is send her links to that which explains Eucharistic Adoration.  One of them was this very well done video:
You can learn more about the Real Presence at this link.
And I've posted about this subject before and a couple of my favorites can be found here and here.
Carry on.