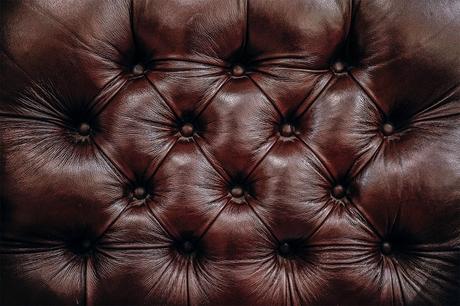 Leather chair always feels like a luxury. The comfort that it has to offer is heavenly. They say that a good piece of leather furniture becomes part of the family. They are completely correct about it. The reason might be because you would have to invest a little more in it, but the outcome is always worth it. Apart from just being comfortable, they add an aesthetic touch to your home. So whether you are searching for comfort while you want to enjoy a movie with your special one or just want your place to look amazingly beautiful a leather furniture is a good choice.
The leathers come in different varieties as well. In general, leather is a great choice to pick but if you want to be more precise about the reason you would have the following options of leathers to choose from:
1. Full Grain Leather
This is made from the outermost layer of a cowhide. It is considered to be very smooth. The other distinguishable factor about this leather is that it is comprised of something that is called the split. The split is a fibrous and softer layer just below the first. This is the reason why this layer is extremely stiff and durable. But do not get yourself warned about the stiffness, it is still quite breathable. A thing about full grain is that it would start absorbing moisture over a period of time. This makes the material soften as time progresses.
These kinds of leathers are considered excellent choices for making items like sofas and chairs. This type of leather comes with a natural texture and this is an excellent choice for decoration.
2. Top Grain Leather
Top grain leathers are similar to that of full grain leathers. Like a full grain leather, the smooth outermost layer of cowhide is used but with an exception of the absence of the second spit layer. This makes it comparatively softer than a full grain layer. Also like a full grain layer over time, it would keep getting softer.
Now they can be used in places where it is likely that water spills might happen or something similar. This is because these types of leather are easy to clean and they also resist staining.
3. Split Leather
This layer has been discussed previously in the other types of layer. This is the layer that was attached with the first layer in the full grain leather type and not included in the top grain leather type. This layer is obtained by separating a top grain layer from two full grain cowhide layer.
These type of layers are naturally soft and delicate in comparison with the full grain and top grain. The problem with this leather type is that it does not have a great longevity as compared to the previous ones. Mostly it is used for sofas.
4. Bonded leather
This one is quite unique. Unlike all the options that were mentioned, this one is not crafted from full hides but rather leather scraps. The leather scraps are blended together with an adhesive and pressed into large sheets to obtain this leather type. Unlike the previous leather types, here embossed patterns or unique textures could be added. This is because the leather is heated during the production process.
Bonded leathers are not as durable as the full grain leathers and top grain leathers. This is because they are thin, and this has to do with the way that they are constructed. Since patterns are involved these kinds of leathers could be used for designing wallets and belts - things that related to everyday use.
Based on different types of leather you could choose what you want for your home decoration and comfort. Choose Best Leather Furniture for priceless quality. All the various type of leather adds a much-needed variety to the leather furniture available. They give customers options to choose from. Some people claim that leather furniture has lesser variety is mostly unfounded since there are a variety of options available even within these broad leather classes. It's time you too go and shop for some quality leather furniture and explore the options available.