With lockdown limiting movement and many of us having been confined to home more than usual, many people's thoughts have turned to changing their bed.
Like all responsible retailers, we at Dalzell's are making sure our customers and staff are at the forefront of our minds when it comes to safety.
We've implemented new measures in-store, and our delivery drivers are taking all the appropriate health and safety precautions when delivering your new bed. What's more, we've systems in place to ensure that customers can purchase their new mattress with confidence.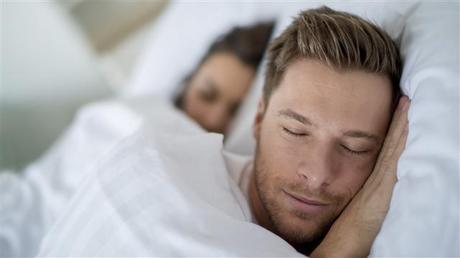 Sleep Better with A New Bed
Lockdown has not only made us reevaluate our beds, but it's also making us think about our sleep.
Sleep is essential to our health and wellbeing. When we don't sleep well, it can affect many areas of our everyday life, from feeling lethargic and lack of concentration during the day to being more susceptible to colds and illness.
Most people don't even realize that one of the main cause of sleepless nights comes from sleeping on an uncomfortable bed. A mattress that has become discoloured or lumpy, or is more than ten years old is worth ditching!
If your sleep has been suffering, and your bed is past its best, now is the perfect time to consider a change.
What To Look For When Choosing A New Mattress
Before shopping for a new bed or mattress, decide on what type you need or like. Think about the style of bed. Would you prefer a divan bed, a bed frame, an adjustable bed or one that comes with under bed storage such as an ottoman bed?
Just as important as the bed type is the comfort of the mattress. Do you prefer a soft, medium or firmer feel to the mattress? Some people believe the firmer the bed, the better it is for you, but that's not always the case. Don't forget, if the bed's for two you both need to feel comfortable.
Sherborne's adjustable beds offer much-needed flexibility for those that prefer different comfort levels. Designed with Dual Motor Control as standard, two separate comfort beds are joined together to create a larger bed with independent control.
The cost of a new bed is also an important factor to consider. It's advised that you shop for the best value, not the lowest price. Remember, buying a new bed is a long-term investment, and you should buy the best you can afford.
The size of the bed you choose will depend on who it is for. If the bed is for two, a larger King Size Bed or Super King will mean less partner disturbance.

Taking Your New Bed Home
Before taking delivery of your new bed, think about the space in the room, where it's going and how you're going to get it in there.
Most divans have split bases; while many bed frames are delivered in pieces for assembly in situ, making it easy for you to have your bed in place in no time.
What's more, at Dalzell's we carry a large stock and range of beds from different manufacturers which are available for immediate delivery.
As a family-owned business, we pride ourselves on our customer care and after-sales service, too. That's why we offer Free Delivery throughout Northern Ireland, and Counties Monaghan, Louth and Dublin, in the Republic of Ireland.
With a wide range of beds and mattresses available from top UK and Irish bed brands such as Respa, King Koil, Kaymed and Sherborne, we recommend you come in store and try a range of different beds to see which is best for your needs.
Our showroom in Markethill is easily accessible, just off the A28 between Armagh and Newry; 30 minutes from Lisburn, 45 from Belfast and an hour from Dublin. No time to visit? No problem. You can always browse our online store and with Multi-Buy Discounts available, why shop anywhere else? Call on T: 028 3755 1260 or Email today. You won't be disappointed!