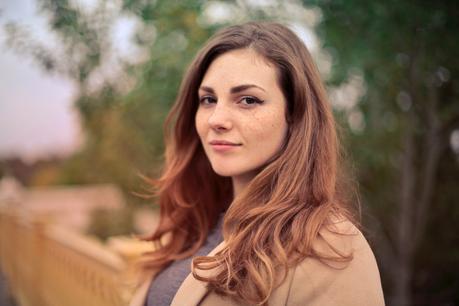 There are so many people out there who are still single and would love to find someone. You might even get tired of being alone, and you might want to meet someone who would understand and appreciate you. It's especially challenging to be single when all your friends are in relationships - you feel too lonely.
But where to find someone? While walking somewhere in the city, you don't see signs like "Single men and women are here." And it's challenging to figure out whether someone is in a relationship, it's accessible only when someone is married - you can see the ring. One of the best options is dating sites.
It's difficult to tell what is the best online dating site since different platforms meet different needs. For example, you might be searching for hookup sites, or you are interested in dating websites with the purpose of marriage, etc. But we will make sure that you will receive the list of the most reliable platforms or apps. Below you can see our inventory of best dating sites.
LovingFeel

This website creates a good first impression since it has a user-friendly interface. You immediately understand how to register an account and what information you should insert. The registration process is quick, although you will need to complete a very detailed questionnaire. The data taken from the survey will make sure that you will be recommended with a perfect match.
It's not free, although the registration process is 100% free. You will need to buy credits if you want to interact with potential candidates. But before buying credits, you might register and explore the profiles and test matching system. If everything is right, you can buy credits - this platform allows you to send dating requests.
This app is designed for women who are not afraid of taking the initiative. The mechanism of the app reminds Tinder system, but only for women. When you see a man's profile, you like it, then message him. If he doesn't respond in 24 hours, your request will be automatically deleted.
Men and women, who use this platform, are perfectly aware of such a feature, and it helps men to make a decision. When you are limited in time, you don't think logically, but you listen to your feelings. It might sound bad since you don't use your brains, but honestly, sometimes such first impressions are correct.
One of the best dating sites that can help you find a date in several hours or less. Usually, people are not looking for serious relationships when they are using Tinder, but still, there are some exceptions. You can even find some fun stories of people who were looking for a fling using Tinder, but eventually, they got married.
Some people criticize Tinder for its system - you need to swipe right or left, depending on your preferences. If you swipe right, you like this person, and if he or she wants you back, you can chat. And that's precisely why Tinder is being criticized - because the matching mechanism is based on how people look. But let's be honest, if you are not attracted to a person, it's not going to work even if he is the kindest man or woman alive.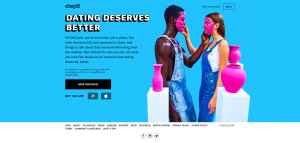 It's one of the best dating apps. Moreover, it was launched around 11 years ago, and it's responsible for a considerable percentage of marriages. It's free, although you can upgrade your account to a premium version. You will need to create a profile, upload some pictures, and complete a very, very long questionnaire. Don't skip it, and it will deliberately increase your chances of finding a perfect match.
Several years ago, it was using a different mechanism - you completed a questionnaire, received a list of recommended candidates, then you could message one of them. Now you receive a list, but you need to swipe right all those candidates with whom you would like to interact. You can't write him or her a message before he wants you back. You can write a letter, but if he swipes left, he won't see it. But such a mechanism works and is responsible for several thousands of perfect matches.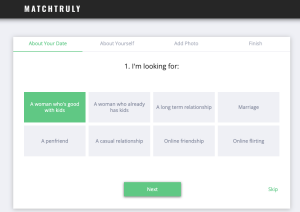 One of the best online dating sites. It has a vast and active community; the website is regularly included in the top lists of dating websites. It's rarely used for searching a fling; most users are creating profiles to establish meaningful and long-term relationships. The site has a user-friendly profile, so you won't be cursing the developers after a failure in finding a mailbox.
You won't have to pay for creating an account, as well as it's completely free to check out some profiles. But you will have to pay for a subscription if you want to have access to more advanced features. But this website helps people to establish serious relationships. In fact, several pieces of research showed that this website is responsible for a considerable percentage of marriages.
If you don't want to travel to a foreign country because you've found a perfect match, you can use this app. It is searching for candidates who are located near your location. But there are some pitfalls in using this app - it might show you that you have met around 100 of matches today, though you were calmly working in an office. How is that possible - it locates everyone who's nearby, even taxi drivers (if they are registered, of course) who were driving near your office.
Conclusion
As you see, you have many quite exciting options. You just have to choose one and start your search.