Today's guest blogger is the delightful Meghan Carter from New Hampshire, USA. You already met her here. She took on the challenge to look into what French style means for Americans.---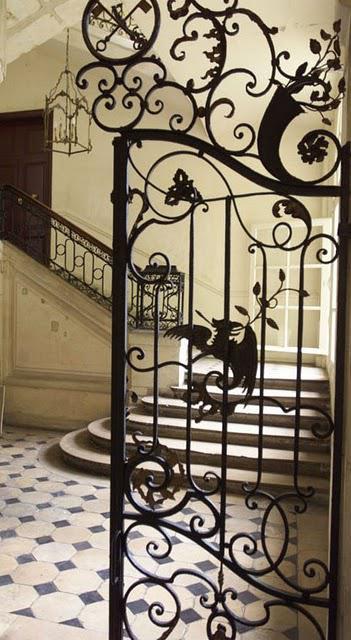 [source: http://theparisapartment.blogspot.com]


There are a number of items American's associate with French style. Grain sack pillows. Bistro chairs. The fleur-de-lis. The Louis XVI chair.
But to sum up the American view of French style in items alone would be far wrong. For most Americans see French style as much more than just a chair or a pillow. They see it as the epitome of chic. The enduring, fine, never-fails style. Like a black and white stripe shirt or Chanel purse.
Now whether that's what French style truly is, I don't know. My introduction to France lasted for just a weekend and consisted of only the usual stops. The Louvre. The Eiffel Tower. Versailles. Street vendors who fool you into buying a $2 painting for $35.
But what I can tell you is, please don't burst our bubble. If those lovingly-worn farmhouses in Provence and impossibly chic Parisian apartments are simply daydreams, let us dream on. For those French fantasies represent the one thing all overworked Americans secretly want: to live as you do with 'joie de vivre'.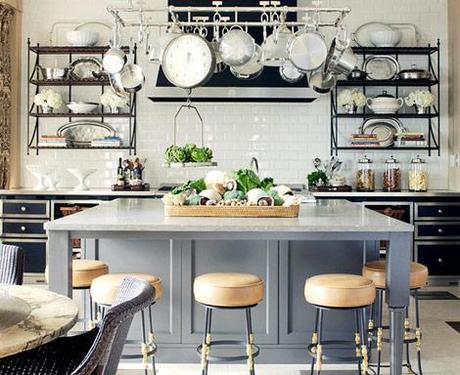 [source: http://www.degiuliokitchens.com/]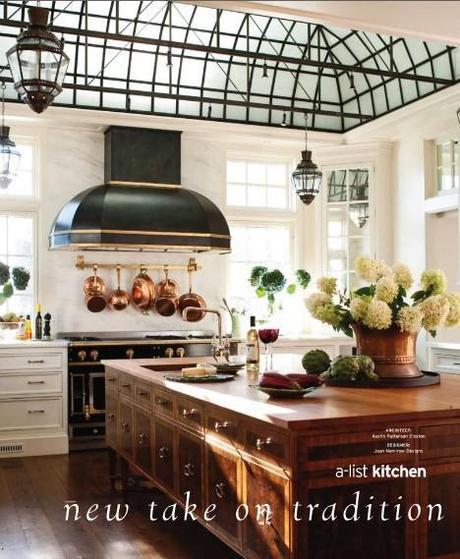 [source: http://marcusdesigninc.blogspot.com/2011/06/new-traditional-island.html]


Of all the rooms in a home, the kitchen is the one I most associate with the French. Perhaps because to most Americans, the French are seen as the masters of cuisine thanks to Le Cordon Bleu, Julia Child, Jacques Pepin, Le Creuset and La Cornue. So food and France have become almost one in our minds, and there are two types of kitchens where we picture decadent food being made. The first is the Parisian kitchen, decked out in touches of metal and black, full of the creme de la creme of cooking equipment and brimming with fresh baked pastries, produce and wine.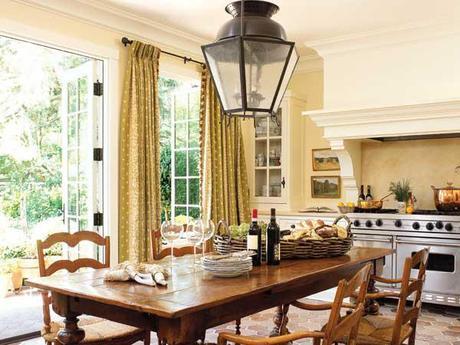 [source: http://www.myhomeideas.com/]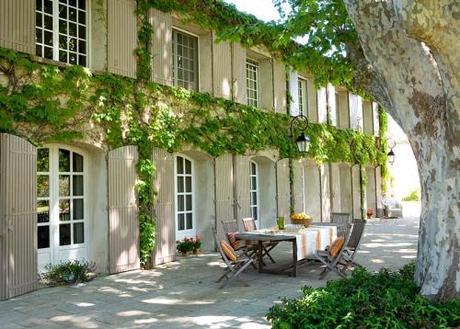 [source: http://www.greigedesign.blogspot.com]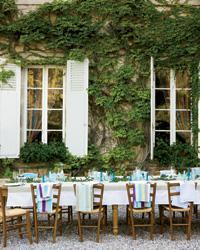 [source foodandwine.com]


The second is what we'd picture in a charming French farmhouse found in Provence, with worn stone floors, a large limestone hood and a big French farmhouse table in the center. Outside thereÕs a casual dining table where friends and family gather for long, luxurious lunches spent enjoying wine, ratatouille and the spectacular view of nearby vineyards and lavender fields.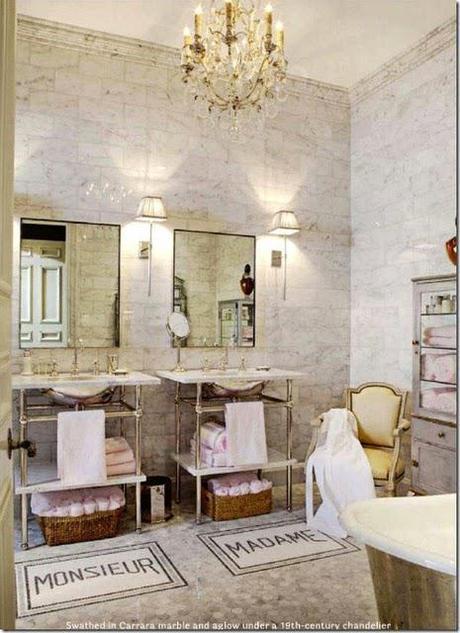 [source: housebeautiful.com]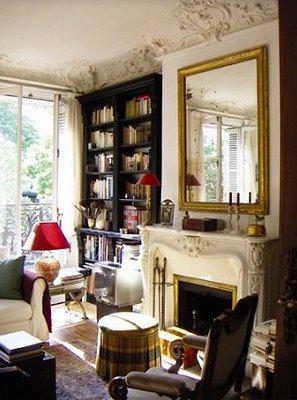 [source: http://theparisapartment.blogspot.com/]


In the city, we picture intricate cast iron railings, over-the-top moldings, touches of black and red and of course marble.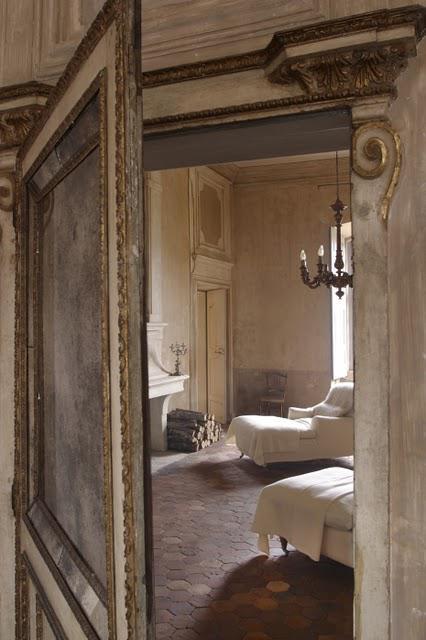 [source: http://www.greigedesign.blogspot.com]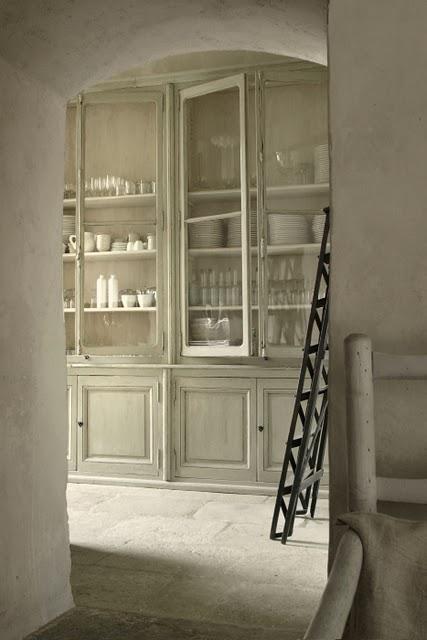 [source: http://www.greigedesign.blogspot.com]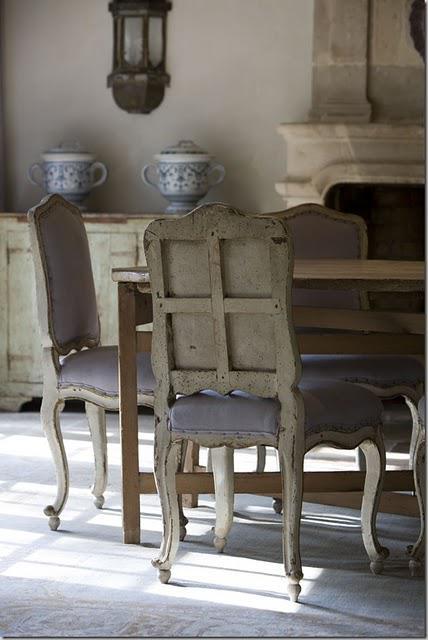 [source; cotedetexas.blogspot.com]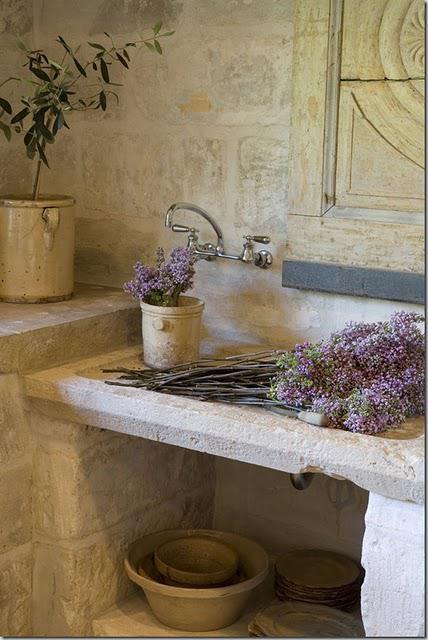 [source: cotedetaxas.blogspot.com]


In the country, we imagine stone, stone and more stone mixed with sparse, aged furniture.
---
Thanks to the lovely Meghan for guest blogging while I am on holidays. Please make sure to leave your thoughts in the comment section.