Recently, it has started to feel like there's not much community spirit going on in the world. But if you look closely enough, you'll find communities banding together in every part of the globe
I recently read a super interesting eBook by Glasdon which I'd like to share with you guys. The eBook is called Socially Responsible Me, and it goes into detail about how community spirit can have a massive impact- not just on the communities involved, but the environment too.
One of the things I found most interesting was the idea of social responsibility. Often when we hear this term we think of large corporations trying to win over the public. But social responsibility isn't just about businesses, it's also about individuals- every single individual in fact. Social spirit should ideally be incorporated into all of our decisions and every day lives. This means implementing small changes to ensure that not only are you living more sustainably, but all of the people around you are becoming inspired by your attitude.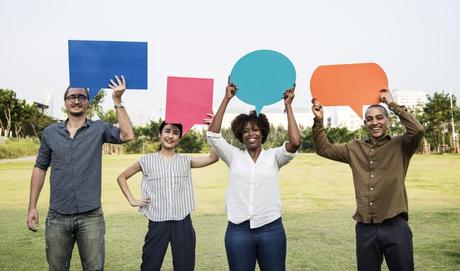 We've all heard that we should Reduce, Re-Use, and Recycle, but how many of us are actually doing this all the time? Whether it's clothes, food, or packaging, we can all reduce the amount of waste we're producing each year. That means taking old clothes to charity shops instead of throwing them away, freezing leftovers (this is also a healthy and economically option), and correctly separating your packaging into the right bins.
I don't know about you, but one of the things I really struggle with is saving energy. The less power we use, the less damage to the environment from power plants releasing toxic fumes. This helps us conserve our natural resources while protecting fragile ecosystems.
This means turning off plug sockets and light switches, hanging clothes outside to dry (this is much better for them anyway), and adding a few layers before turning up the heat. The best part? These types of activities are great for both the environment and your wallet.
Children learn from us every day, and part of a good community spirit is being a role model for these children. You can do that by talking to kids about the environment, encouraging environmentally friendly behavior, and educating children about social responsibility.
Of course, this extends out into the community as well. We should always be using recycling bins, throwing our rubbish out, and encouraging others to do the same.