Do you know the Canvas printing industry is expected to grow from about 500 million square feet to 860 million square feet in 2020 at an annual growth of 11.6%?
Canvas prints are one of the most significant ways to show off your favorite photos, whether it's of family vacations or a roller coaster of school nostalgic photos. Not only do they light up any space, but they're also an artistic way to upgrade a room.
To get an idea of how to use custom canvas prints to build collages, or display unique messages within your living space, check out our inspiration & ideas.
And if you want to learn more about Canvas Printing, keep on reading to know everything about it.
What is Canvas Print?
In a canvas print, an image is printed using an inkjet printer onto canvas. The canvas is then stretched onto a frame for display.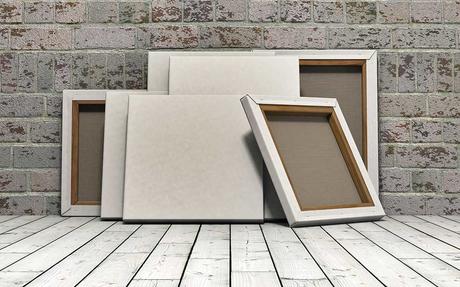 What is canvas print?
You get a beautiful piece transformed from a digital photo, making itself a center of attention for your room. And today's high-end technology and preservation techniques make these photos last a lifetime. 
Why - Printing on Canvas?
The field of photography has evolved since the past decades. Traditional paper printing was widely practiced around the globe until Canvas printing came into the entire game.
It has revolutionized the whole concept making it so versatile and affordable.
Let's explore it further and check out the benefits of printing on Canvas.
The Benefit of Canvas prints
Have you seen the large-sized paintings and frames at museums?
Have you ever thought about how their high-end quality remains the same for years?
One of the most significant advantages of Canvas prints is its durability. It looks sturdy with high-end print quality. It impeccably lasts for generations without the quality diminishing.
Canvas Prints give a unique artistic feel to the photos and frames. They are not only for personal preferences, but companies also use them for the promotion of their brands and services. It can play a significant part in any marketing strategy.
Pro tip!!!
Portraits, life-size family pictures, and landscape photos look impeccable in canvas prints.
Canvas prints impart a fantastic three-dimensional look. They help to enhance the overall look of any photograph, which moreover compliments any frame you choose.
Unlike traditional frames, framing in canvas prints is quite easy. You only need an additional border for your image and frame it as you want.
Canvas prints are always in fashion - being timeless and classic. No matter if you're choosing the modern-contemporary interior or the traditional one; it fits with every type.
Whether you renovate the house afterward or change the decor, its beauty remains constant.
Do you know about the framing industry and one of its aspects, providing large-sized frames worth $2.0 billion?
In this scenario, Canvas prints are the more affordable alternative instead of buying a large-sized frame. It gives you an option to decorate the desired place at a fraction of the cost.
We all love the satin-matte finish in our frames, don't we?
Canvas print frames provide this and look best in a fully lighted room.
Do you want to put a life-size family portrait at your house's entrance?
Or want to fill your kids' room with mini-cute childhood pictures?
A wide range of sizes, designs, and shapes of canvas print frames are available out there. 
You can plan a theme and just go for it.
When not to choose Canvas Prints?
There are a few instances when printing a photo on Canvas may not be such a great idea.
When 'Texture' of the frame is your focal point, instead of other features.
When image-quality is poor.
When swapping of photos is needed it's not the option. Canvas Prints are permanent.
What is Canvas Made Of?
Canvas is a durable and robust fabric made from hemp.
As the technology boomed, manufacturers started using linen and cotton in place of hemp.
The main reason for the preference is that cotton fibers are more absorbent in nature rather than polyester. That is why cotton prints have more durability, and polyester prints are more vivid.
See what you need and for what purpose. Then decide accordingly.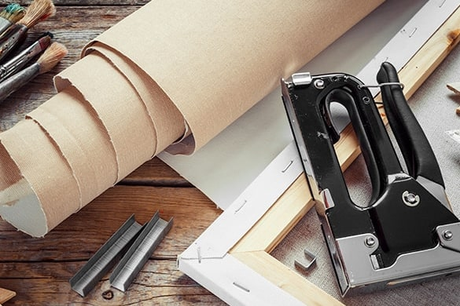 How is Canvas printing done?
Like any other customer, you also want to know what kind of quality you can expect before placing an order of the frames.
Now, when you are curious to know behind the scenes of canvas printing, let's dig it out together.
You have two options to do this.
You can buy a printer for canvas and do it yourself. It might be a good option if you are looking to do it regularly.
Secondly, you can find a canvas printing company that will do it for you. Canvas prints are very easy to order online at affordable rates.
Once your photo canvas gets print-ready, it is stretched around a wooden panel/stretcher bars made from pine. The wrapped canvas is stretched and glued for added strength. If you are looking to do it yourself, there are various tutorials available on youtube.
A better choice is to take professional help in this regard.
Types of Canvas Prints frames
Canvas Print frames can be divided into two broad categories.
Frameless canvas prints
Framed canvas prints
If you go back around 15-20 years, canvas prints technology didn't even exist. That was an era where people used to have a 6"x4" sized picture frame, usually made by their local photographer. People prefer frames for a more sleek & organized look.
While there are various layouts of Canvas Prints, four of them are listed below.
Four different Layouts of Canvas prints
Personalized
Personalized Canvas Prints are exclusively made from your 'own' photographs and artworks. It's one of the best choices to gift someone or decorate your house/ walls.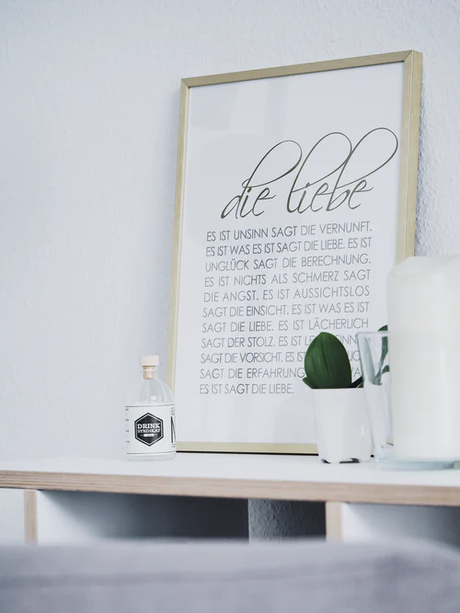 Ideas for Personalized Canvas Prints
Take out photos from your Phone
What's a better way to cherish your memories than taking out all the photos clicked by your phone. Don't ignore it - have them printed and framed!
Don't forget the Vintage & Rustic Family Photos
Ask your mom to bring out that old chest box of family photos, which is somewhere in the attic. You know right, how precious they are.
You can get them printed on canvas and hang them somewhere to reminisce about the nostalgic times. 
What's better than having Kids' Artwork?
Appreciate your little one's creative edge and blooming flowers of aesthetic sense.
Swap them out, choose the best ones, and create a theme accordingly.
An entire wall comprising the kid's artwork would be a treat to watch.
Family Tree takes all of us back to Golden times
If your grandmother is also fond of collecting old vintage-looking photos, why not create a family tree out of it. You may frame it for your family or can create a big-big family jungle out of it.
Why not involve your kids and make the best time out of it.
How can one forget Instagram filtered photos?
If you don't have many good-looking photos of yours on your phone, why not choose Instagram. Preview for all your photos from the Instagram feed and make a personalized gallery wall accordingly. 
Stock Images
 You can find stock photographs on online portals. It could be anything like some random clicks of a serene view or a painting made by some renowned artist. You just have to link it with your desired theme, and the canvas frame is ready.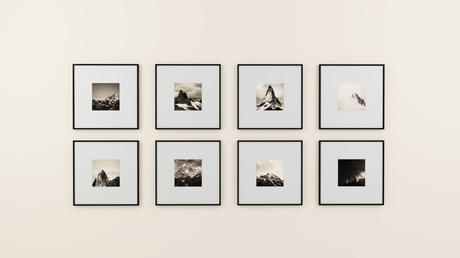 Many people are confused about how to start looking for the most appropriate stock photos. They don't have any clue. No worries!
Let me help you with this as I have been doing it for a long time.
Use suitable strategic keywords to Find the Right Image
Many people don't bother to spend some time and dig out the most appropriate photo for their work. Instead, they randomly select whatever comes in
Always see the relevancy of that image with your topic and the desired style of design in your mind.
Pro Tip!!!
See the topic of your desired project.
Look for the branding theme.
Check whether the color scheme fits in or not.
Is it professional looking or not?
After all these checks, make sure to start searching with a broad and relevant keyword. It narrows down the entire searching and fitting in process.
For example:
If I want any stock photo related to 'meeting', search keywords like 'corporate', 'conference', 'presentation', etc. would work well too. 
Use Image Frames for multiple Sock Photos in a Single Design
It is tough to find relevant images to use at one place in the same size.
Not only size differs, but most of the time, the layout doesn't match too. You have to take care of the consistency factor majorly.
For this purpose, 'Image frames' are the main go-to thing. It crops the images into your specific size and shape. It makes your image look uniform and aligned.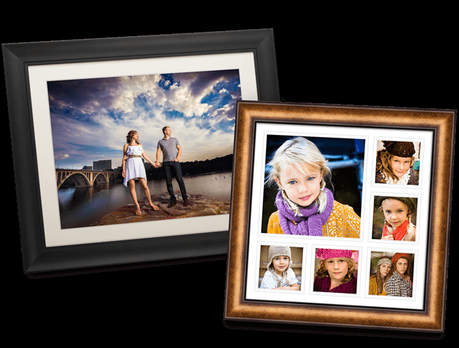 Use the Color Filter for your Image to Fix Graphics
Many times the desired image is perfect to use with respect to the size, scheme, and overall look.
The only problem lies within the graphics, as it seems off and distracted.
Don't worry! You can add a color filter to your image, which will bring back its true colors gracefully. 
For example:
If your desired photo is so light in color that the text doesn't seem to be visible, use a color filter for this. Choose an appropriate color filter as per your image. And don't forget to change the layers in the end to fix everything.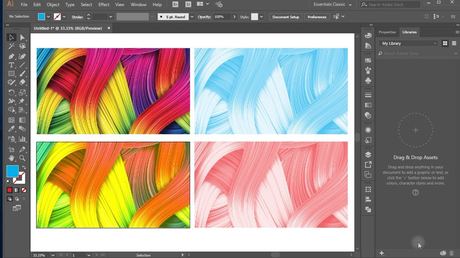 Create an Attractive Border using an Image/ Pattern
A border can pull up the entire game of your image. It can be a simple-colored thick border or any curvy zig-zag line. Whatever goes with your image and looks top-notch go with it.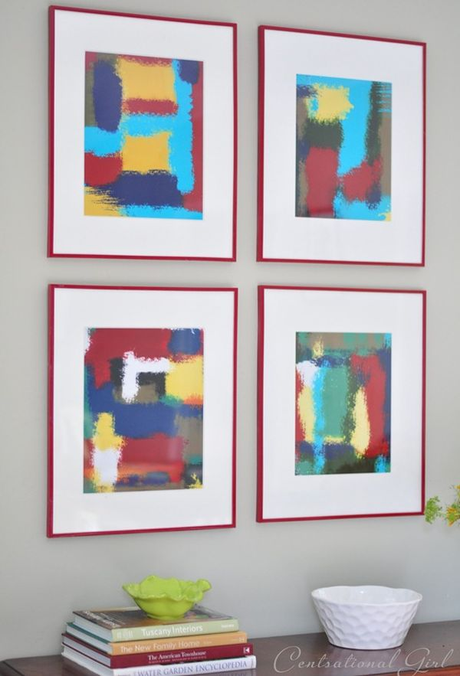 Leave some ample White Space around your Stock Image
No one can deny the importance of white space around your stock photos. And we are going to instruct the same. Lack of spacing makes the entire graphics messed up. Let your image's text and graphics breathe fearlessly.
Single Panel
The more straightforward - the better! Choose your desired photograph, and it'll be printed directly on a canvas. Single Panel Canvas promotes depth and helps in experiencing special memories without any distractions. So, for a personalized touch, go for Single Canvas Prints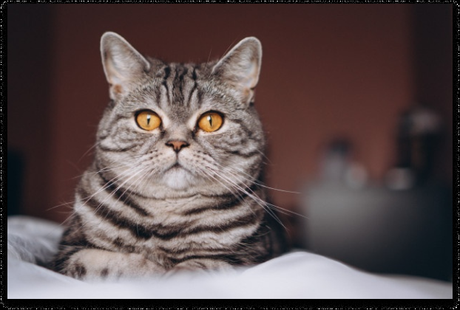 Multi Panel
It is a more creative way as compared to the single canvas prints. In this method, photos are split into different sections, followed by each section getting printed on canvas.
If you intend to decorate your new house's full wall display, the best option is to go for a split canvas print. It provides you a three-dimensional angle to exhibit yourself. So, bring out your creative juices and start working.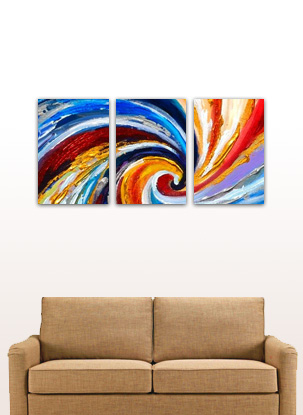 Now let's check out what alternatives are available other than canvas prints.
Canvas Prints vs. Other Alternatives
Canvas Prints Vs. Framed Prints
If you observe, in modern decor, there's an amalgamation of both canvas prints and framed prints. It is because both are needed as per their specific attributes, and none can be ignored.
Let's explore what both of these prints offer.
Framed prints connect the entire room's color scheme with the frame. It diverts the mood of the photo or artwork with the type of frame chosen. The best part is you may play around with contemporary or traditional frames. It brings out the true essence of your theme.
Remember, it is essential to maintain cohesion while choosing frames, the furniture, and choosing room decor.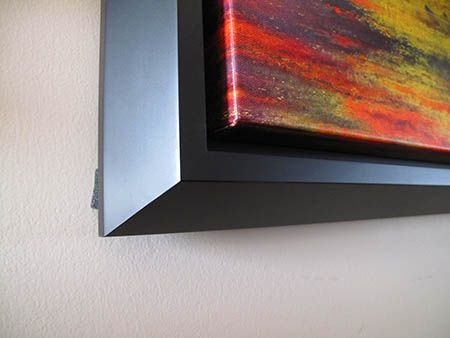 In comparison, Canvas prints are different from framed ones having a versatile look.
You can adapt any style in it since there are no borders. And the best part is there would be no problem of focus shift, due to vibrant color-popping here and there.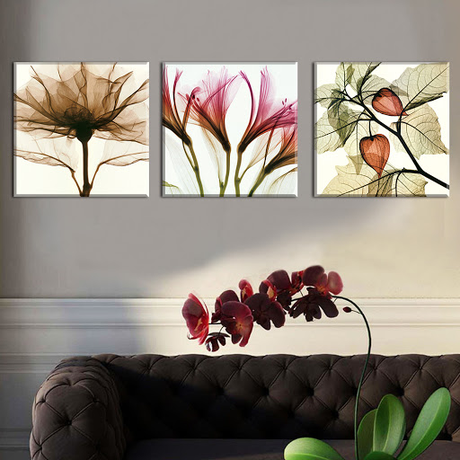 Essential factors to consider when comparing the two:
Canvas Prints
Framed Prints
Conventional look.
Traditional look.
The printed image is permanent.
Photos can be swapped
The specific color texture adds depth.
It doesn't need texture; the frame itself compliments the room
No glare & reflection.
Yes, glare & reflection
Light-weight.
Not light-weight.
Generally Affordable
Expensive
Going further in the world of Canvas Prints, let's check what other options are available.
Both produce entirely different kinds of results. Any high-definition photo printed on the metal print gives a sleek, clean look.
The best part is its property of resistance to breakage and a high metallic coating appearance. So, no expectations for softer material and vibrant popping colors.
Also, metal prints are completely waterproof. However, they are a lot more expensive as compared to Canvas Prints.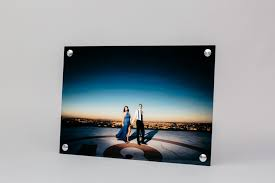 An Acrylic print is printed onto photo paper instead of cotton or linen. You may get vivid colors in both of these, but the texture's difference remains the same.
Acrylic Prints are expensive as compared to Canvas Prints.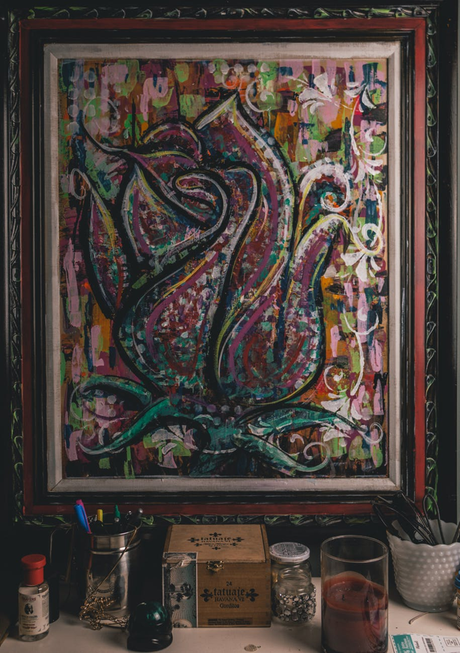 Art Prints are printed on cardstock instead of a piece of fabric. You can add a matte finish or Pearl Shimmer finish in it.
The major difference between an Art Print and a Canvas Print is that if you go not get the Art Print framed, it would be cheaper than a Canvas Print.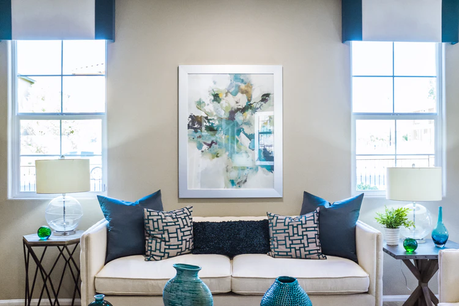 The photo prints are generally for high-quality papers, as they are resin-coated, and fine art papers aren't.
It's glossy but usually fades due to heavily used chemicals. It has a reflective surface, making it quite different from the canvas prints.
Canvas Prints as compared to Photo Prints are easier to manage as they are not heavy. You can easily travel with canvas prints. Also, Photo frames are more expensive as compared to Canvas Prints.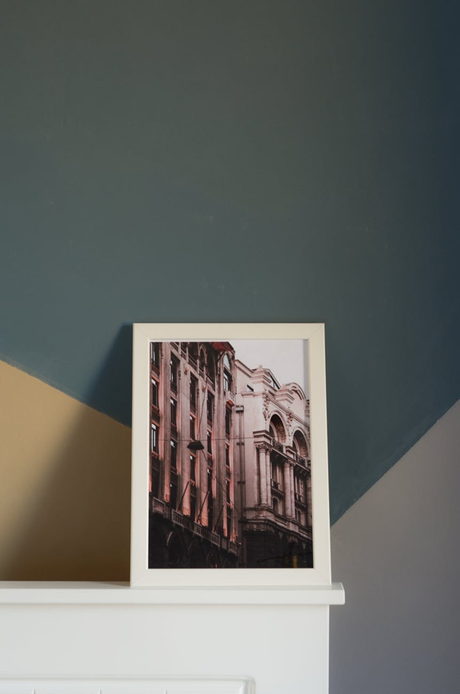 Canvas Prints Shapes & Sizes
Do you know Size Matters! Whether it's just a collage gallery wall or a DIY canvas print - size can pull off or flop the whole idea of the project.
You have to consider both; the frame size and how big or wide the wall is.
Not clear?
Don't worry! Have a look at the following to understand how to pick a correct size for your canvas, be it home decor or craft project.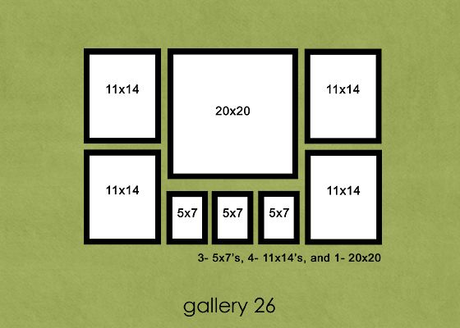 Square Canvas
It has equal lengths for each side of the print.
Best choice for creating a grid layout.
The best alternative of multiple canvases.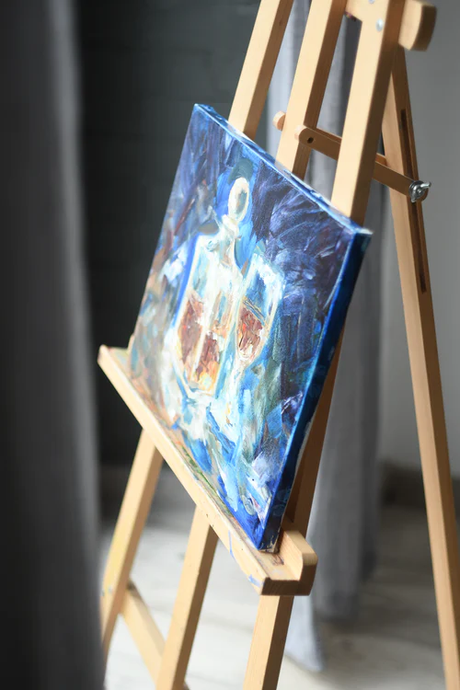 Rectangular
It is preferred when two sides of the painting are longer or shorter than the other two.
Best choice for walls having an unequal amount of space either vertically or horizontally.
A great way to fill gaps in an asymmetrical layout.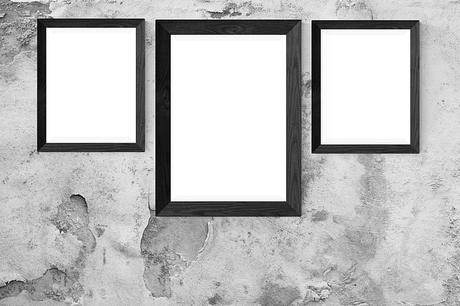 Hexagon
It has six-sided polygons.
The best choice to make statement pieces like a honeycomb pattern.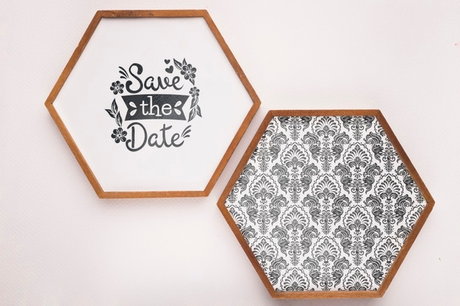 Mini Sized
The best choice is to create walls consisting of your fond memories beside the bedside table or in the corridor area.
Available sizes are:
4"×4": A perfect choice to fit in the corners.
4"×6": Best option to fill your bedside table or writing area.
6"×6": What about decorating your wall with a magnificent wedding photo in this size.
5"×7": Preferred standard size to play around in any area.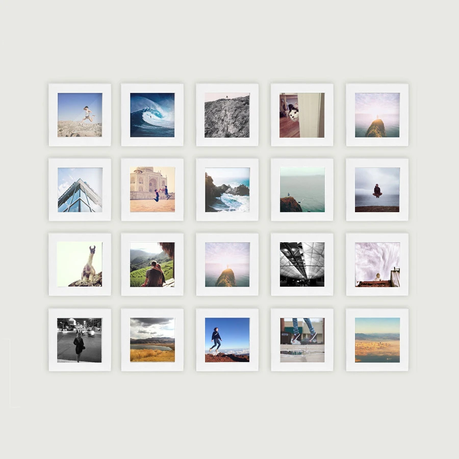 Small To Medium Sized
The best choice to create a multi canvas look in a large room or hall area.
Available sizes are:
8"×10": Perfection option for making memories out of family pictures.
10"×10": A slightly larger option than the previous one to play around more.
10"×20": Why not opt a landscape option this time to create a unique wall space.
11"×14": A medium-sized option to make a stand-alone statement piece.
12"×12": More like 10x10 size, but great for multi-panel design.
14"×16": Are you longing to recreate the old pictures from your holiday trip or nostalgic wedding photos? Make them in this size; you won't regret it.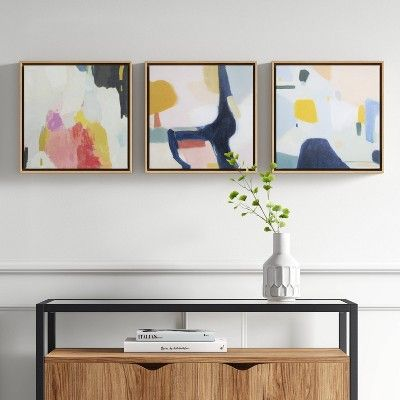 Large Canvas Prints
These extra-large sized photo frames are best to cater to your favorite family portrait.
Best possible sizes are:
20"×20": Place it near your staircase or the entrance area to make a stand-alone statement.
20"×24": This portrait ready size looks great in bedrooms, guest rooms, and hallways.
24"×24": Best choice as the previous with a slight change in size.
24"×36": Looks great as a hanging canvas. Why not experiment with it a little.
30"×40": The best option for living rooms and offices, or anywhere where you want that you want to make an impression.
36"×36": Want to create a museum look? Make it this huge and enjoy the compliments.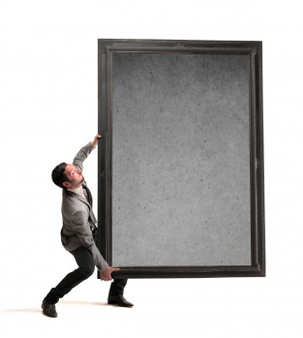 Portrait
It is the best choice to showcase any nature photography in canvas prints where more focus is towards objects. Large portrait styles are never out of fashion.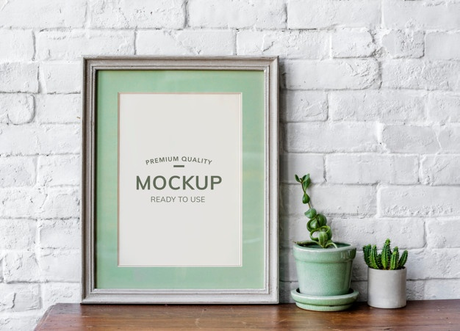 Landscape
The landscape is best to cover city life and sunset/ beach photography. The wide shots look impeccable in it.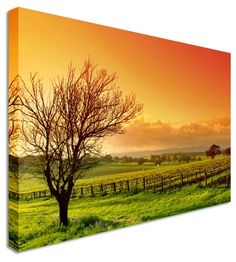 Panoramic Canvas Print
Panoramic mode is the best style to showcase the wall illustrations and timelines too.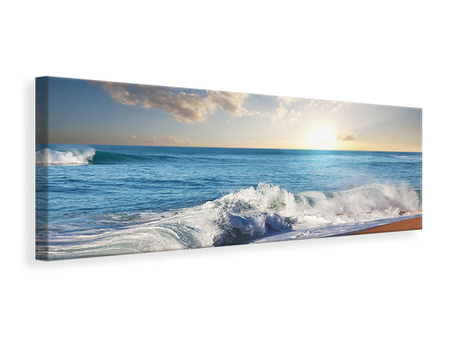 Diptych
It is a two-part canvas frame that can be split horizontally or vertically.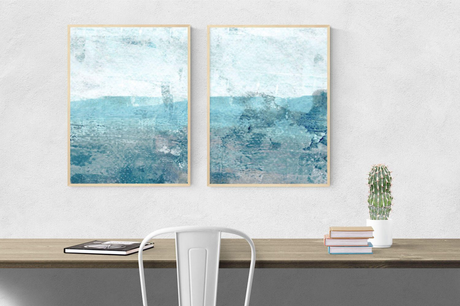 Triptych
Similarly, it is a three-part canvas frame that can be split into three parts, horizontally or vertically, as you want.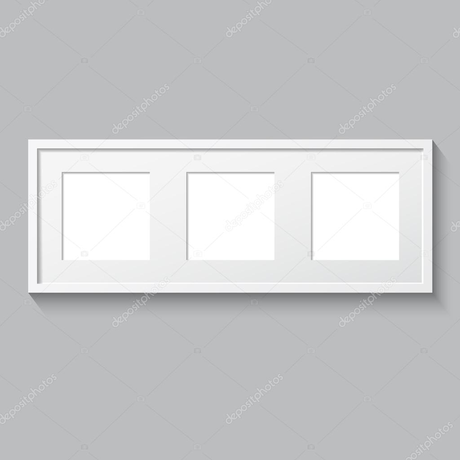 So, what's next?
I guess till now, you have made up your mind to incorporate canvas prints in your house, but wait!
Confused? Let me show you some latest trending items.
What's in? - Canvas Prints
Numerous trends are there for the year 2020. Each canvas print design can cope up with your preferences, color scheme, taste at the layout. Have a look at some of them.
Modern Theme
These canvas prints generally play around the bold colors, geometrical shapes, popping & splashing color, etc. Even designers are adding maps and newspaper cutouts in it too.
So what exactly is a Modern theme?
It consists of different incarnations with a hint of complexity.
You may add German architecture and French roots altogether in a straightforward design.
The use of neutral and nude colors is much commonly seen in it. You can play around with the monochromatic colors and different patterns in a simple whitewashed room.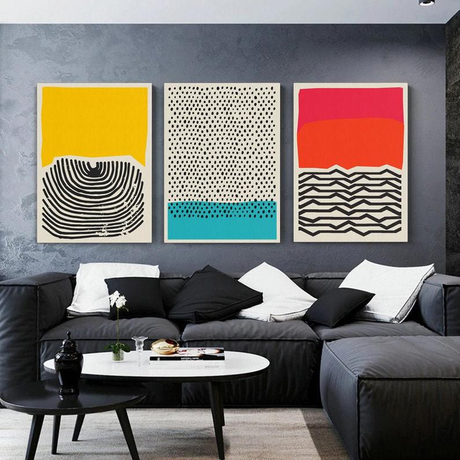 Family Photo Theme
It never goes out of fashion. You may always add it somewhere wherever you want.
It's the safest option to go with, but remember, an execution plan is always needed. So, jot down all the points which make your family connected. Bring those photos out, and you are good to start.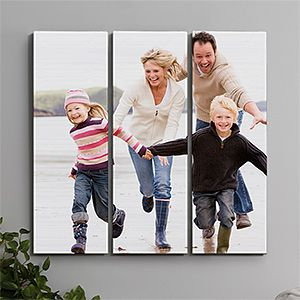 Abstract Theme
Abstract designs are going to stay for the next 20 - 30 years. They aren't going anywhere. If you are a minimalistic yet want a contemporary theme, this is for you.
Why go for Abstract?
It gives a new perspective and a different angle towards the world. You will soon start feeling that those abstract art-based canvas print frames communicate with you through the effect of colors and strokes. And we get influenced by it happily. Isn't that amazing and different?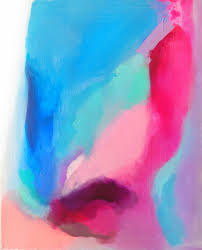 Inspirational/ Motivational Quotes Theme
It doesn't only decorate but lightens up your mood, heart, and mind altogether. Nothing to say more!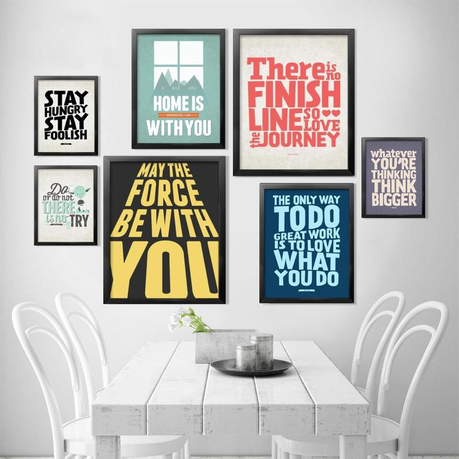 Oh WOW! So, now when you have decided the theme as well.
On what basis your decision to buy the canvas prints lies?
10 Things to Consider before Purchasing Canvas Prints
Don't forget to check the Image Quality
A high-quality image is always a need whenever you're going for any kind of printing.
And 'resolution' plays a key factor in this domain.
For best results, go with some professional or experienced one who can guide you in this matter.
Core Subject of the Photo Matters
Every image has its essence. One must need to understand what image is all about. What message is it trying to deliver?
Before choosing and finalizing the picture for your project, find the answer to this question. It will enable you to make the best possible choice.
How's the Image Composition?
This one would be a little tricky because commonly, professional photographers know how to get composition right. So, if you are creating the images yourself, remember these three rules:
Adjust the Camera Height accordingly
Explore different lighting and choose the best possible.
Have an open mind towards perspective.
Explore Different Styles
Play around with shapes, images, and textures. The best way to make the most out of it is to convey whatever is in your mind to a professional. They can do good care of it by adding their creative juices in it.
See the Framing Technique
If you are opting for a framed canvas print, determine how long it would last. Some frames allow stretching while others don't. Observe the material and then make a decision. Don't forget to check the joints.
How's the Finishing?
Evaluate the finishing accordingly. Like checking the nooks and corners is essential. There should be no lumps, gaps, and poor-folding in print. Remember, the stretching should be as tight as possible.
Does it Compliment your Overall Theme?
Where do you want to incorporate these canvas frames? What's the purpose of that place? Is it a private room or a guest's hall? Choose the theme and frames accordingly.
Keep in mind, is your room narrow or has ample space?
This factor helps a lot in making a perfect decision. For a narrow or tight space, you may choose any landscape design. It visually helps in making space wide and spacious.
What's the Choice of Color?
Color plays a vital role when you want to buy canvas prints.
Choose the colors wisely, whether it is vibrant or neutral colors.
Nude or stable/ neutral tones bring a sense of calmness, while the vibrant & popping colors are best to fill the room with a sense of excitement.
Don't Forget Your Furniture
Imagine your chosen theme, canvas prints, and the furniture altogether. How will the canvas prints look?
To explore more and if your budget allows, don't limit your options to the existing furniture only. You may experiment at its best.
If possible - Have a Live Preview Option
The digital marketing era has revolutionized every business.. Numerous professional artists have websites these days where they showcase their latest artworks.
With a Live Preview Tool option, you can adjust the size and even the color of the tiles as you want. Settings and views can also be customized as per your preferences.
These factors will 100% make your canvas prints worth buying. It will make the entire process smooth and manageable for you.
If you still have a few questions and concerns regarding the canvas prints, we have got you covered. Here's answers to all your common queries about canvas prints. Have a look!.
Other queries about Canvas Prints
What is a Collage Canvas?
A photo collage is a beautiful way to make a large-format photo consisting of multiple photos to print on canvas. It is a source of attraction and can be customized as per templates.
How to create a Photo collage for Canvas print?
Select the photos you want to use in your collage.
Use an online software to design a collage as per available template designs.
You may design it yourself or rely on the software's automatic arrangement.
Download the final design and get it printed.
You can order various types of collage canvas prints from our Wall Display Prints. Have a look!
Will Canvas Prints fade?
It's true that Canvas prints do fade with time, there's no miracle to it. But this entire process of fading is dependent on several other factors.
Controlling the external factors and conditions plays a significant role in slowing down the fading process.
Causes of Fading
UV rays
Impurities and dust in the air
Everyday wear and tear
How to protect Canvas Prints from fading?
You may use a glass cover to create a shield against general environmental factors. One of the best ways to avoid is to keep it away from direct sunlight exposure.
Moreover, solvent-based inks can also be used. It stabilizes the chemicals used in printing, which resists the degradation process without the use of solvents.
Avoid smoky, humid, and dusty environments at all. At least make your exposure limited in these conditions.
You can use UV-resistant glazing or you can consider using an aerosol spray that is UV resistant. Just spray a coating over the existing glazing.
Can you hang Canvas Prints outside?
It is a great idea, but you have to take some measures before hanging the canvas prints outside.
You need to check whether the canvas print's material is of the right quality or not. Can it be exposed to harsh weather and sunlight? It is a great idea to get it laminated properly so it doesn't get damaged.
How to Clean Canvas Prints?
Remember, routine cleaning is essential to keep the colors and entire look on point.
Soft Dusting Technique
The best way to clean is by gently dusting it with soft cotton or linen cloth. For a deeper cleaning process, use soapy water and thick cloth and work in the affected areas. Be careful while using water as there's a high risk of damage.
Less Exposure to chemicals
Moreover, try to make it stay away from harsh chemicals as much as possible.
Hang your canvas up at the appropriate place
Always take care of this factor and avoid hanging it in a humid/ harsh location. If you want to increase its longevity, place it in a place with less humidity, preferably at room temperature.
What do you Mean by Gallery Wrapped Canvas?
Gallery Wrapped Canvas prints are a sought-after alternative to traditional frames.
It stretches over the sides of your canvas portrait to give a continuation effect and uniform look. If any text gets printed towards the sides of the frame, it takes care of that. And giving an artistic feeling to the portraits is its plus point.
Can You Add Text to Canvas Prints?
Yes, you can use our free online image editor
What are Single Canvas Prints?
Single canvas prints are the simplest way to get your photo printed on canvas. You can conveniently change the look of your photo and get it printed on Canvas. You can experiment with lighting, sharpness, saturation, etc. 
What is a Rolled Canvas?
A Rolled canvas print can be rolled up like a poster which makes it easy to carry around. You can think of it as a normal canvas print that hasn't been stretched yet onto a frame.
What is the cost of Canvas Prints (UK and USA)?
Price of Canvas Prints in the UK ranges in the following manner:
Square Canvas prints price starts from £8.99 and goes up till £55.99.
Rectangle Canvas prints price starts from £15.35 and goes up till £89.70.
And Panoramic Canvas prints' price starts from £15.35 and goes up till £99.00.
For best prices of Single Canvas Prints, visit this link
For best prices of Split Canvas Prints, click here
For best prices of Collage Canvas Prints, click here
If you're thinking about displaying canvas prints, go for it as there's no fantastic alternative available in the price. 
If buying online, it's always worth checking out the reviews by previous customers. Happy decorating and exploring!