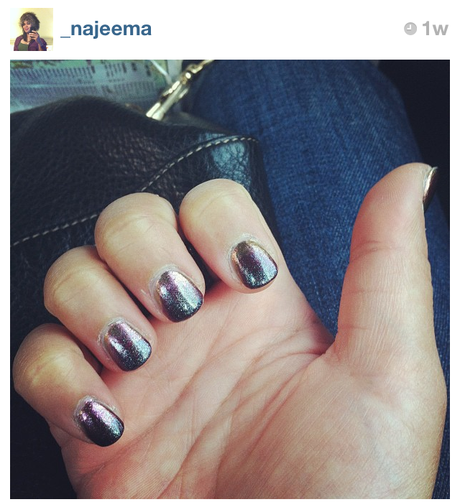 My fake nails
Girls, let's have some real talk. My nails are a mess. Not because they can't grow (OPI Nail Envy is a great strengthener) but because the second they do grow in, I rip them off. Apparently, it's a thing called skin picking and it likely means I'm minutes away from a nervous breakdown. It definitely means my hands are awful to look at. Thanks to pinterest, I'm obsessed with pretty manicures. So I got my nails did. These are full-on acrylic nails and since I got them relatively short, they look pretty good. If you're in Boston, head to Treasured Hands for your fakies. These are without a doubt, the most realistic fake nails I've ever gotten. They even fooled my mom!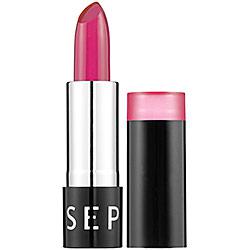 Sephora Hot Hues Neon Lipbalm
So. Freaking. Cool. It's a lip stain in a lipstick form. Now, it's marketed as a sheer lipstick, but it has no shine (yay!) leaves a strong tint on my lips, and isn't moisturizing, although it's not at all drying. It's the perfect product for making my lips look healthy and polished without loads of heavy lipstick. One or two coats gives a nice tint, and if you slather it on, it becomes a full-on lip stain akin to drinking red wine. My only beef is that it supposedly comes in 4 different shades, but they all turn the same coral-y red shade on me. Maybe lighter-skinned ladies will have better luck in terms of color?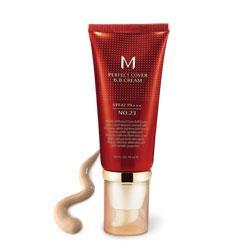 Missha Perfect Cover BB Cream
I'm almost sad about the end of winter and my eventual tan from the warmer weather. Why? Because this stuff is awesome and at my absolute palest, I just match the darkest shade (#31). In commercial speak, this is a primer, foundation/tinted moisturizer, and sunscreen in one. In reality, it's a very thin foundation that covers beautifully, leaves a satin (not matte but not dewy) finish, feels like nothing on, and has 42SPF. It's not available in stores yet, but they seem to offer pretty good deals on the website, so I highly recommend giving it a try.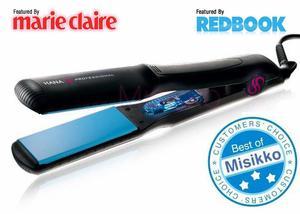 HANA Titanium Flat Iron
This is the only product that was sent to me for review, and I'm loving it! My first flat iron, a Chi, lasted more than 7 years and my current flat iron, a GHD, is fantastic. So I have high expectations for flat irons, and this one didn't disappoint. First of all, it came with all sorts of goodies in the box, including a special hair towel, brush, eyelash curler, and nail files. I first thought Misikko was trying to woo me, but apparently they put that shit in every package they send out. Very cool! The flat iron itself is smooth, easy to handle and (my favorite part) comes with a temperature control. Considering how hot they can get, I really like being able to adjust the heat to a level that straightens my hair without frying it. It takes a little longer to heat up than my GHD, but it also cools down quickly for easy storage. I would definitely recommend it!
Share/Bookmark