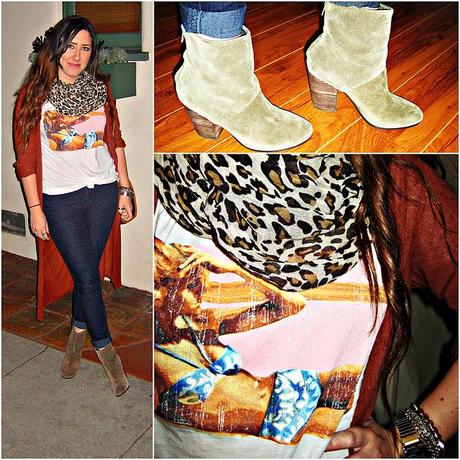 Forever 21 burnt orange long cardigan, Vintage graphic tee, Forever 21 silt jeans, Aldo cotugno boot, H&M leopard scarf
Happy almost Friday and Happy new boot day :) These are my favorite kind of days... new show wearing kinda days! 
So I'm kinda obsessed with booties, well shoes in general! I was so excited when I found these suede babies on sale at Aldo! They are almost an exact replica of Rag & Bone's Newbury boot (which is amazing and comes in every color/print you could think of... Cow print booties anyone?). BUT these were a fraction of the cost. I love finding great deals like this! 
Speaking of great deals... Black Friday is a week away! Are you going to attempt the madness?
xxM