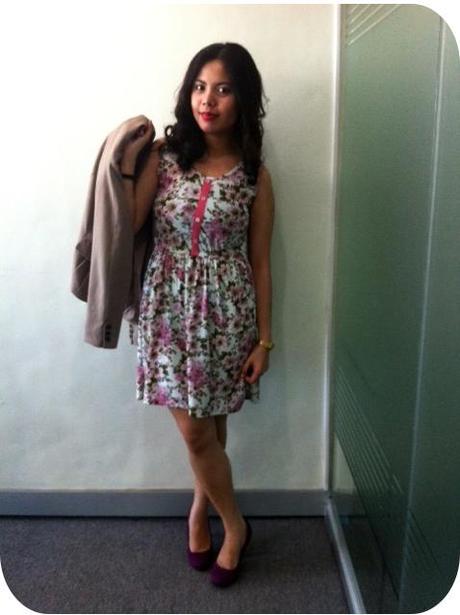 Because wearing red on Valentine's day is sooo overrated, I wore a floral dress to work today instead.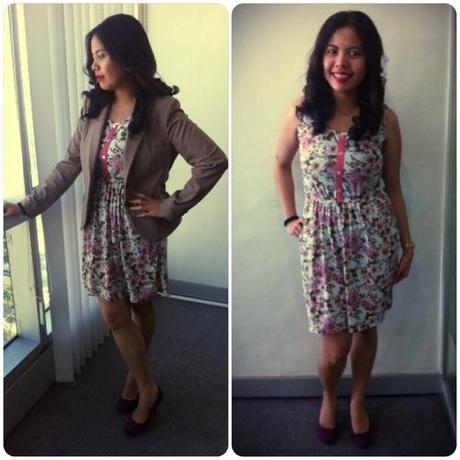 Ayun oh, emote emote pa ako! :P Sadly I didn't have any plans on this special day but I made sure to surprise my officemates! I bought a carrot cake (one of my faves!) and shared it to them. Share the love and share the FATS as they say. Lolz, kidding.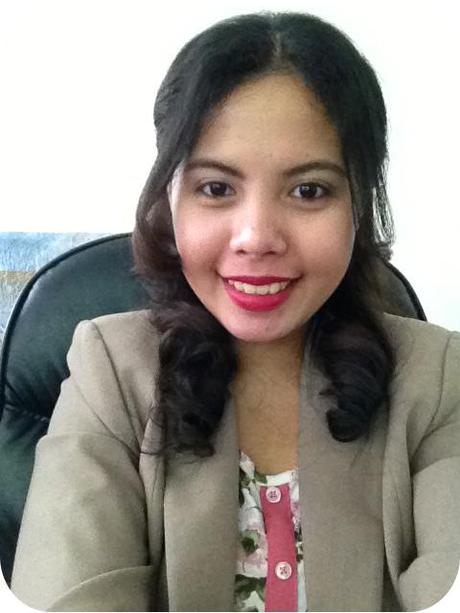 I also rarely wear red lipstick so I decided to use one today for a change. Haha, pagbigyan, once a year lang ang Valentine's. I love this bold red Ruby Woo lipstick from Mac. It's such a shame I don't use it often!
Okay that's it for my short post! I actually just got home from my class in grad school… and tomorrow is gonna be a loooong day so I better catch some Zzzs now. Hope you all had a memorable Valentine's day! <3
Dress: Greenhills, Blazer: H&M, Shoes: Payless PS Don't forget to join my two ongoing giveaways! Click here and here.