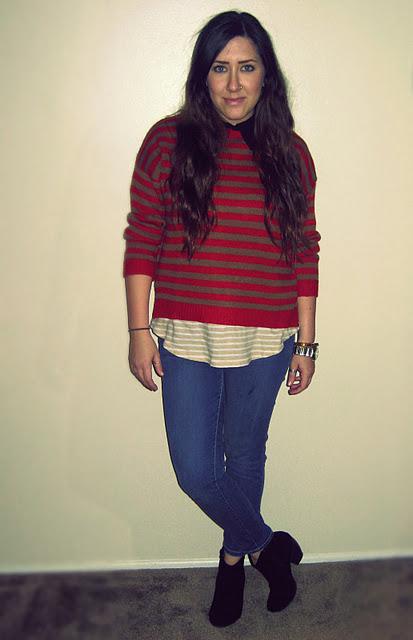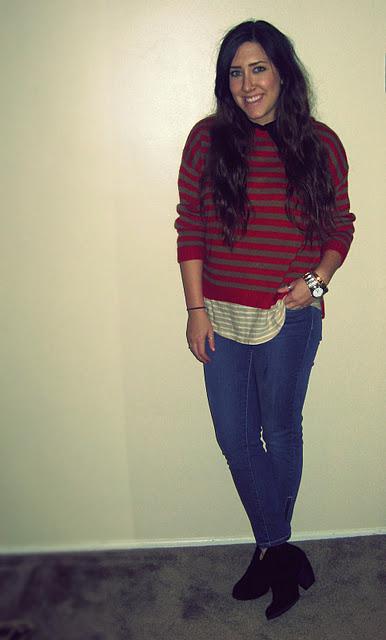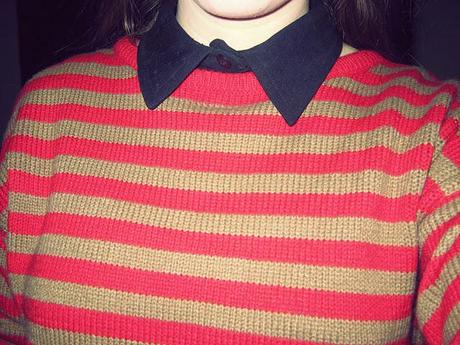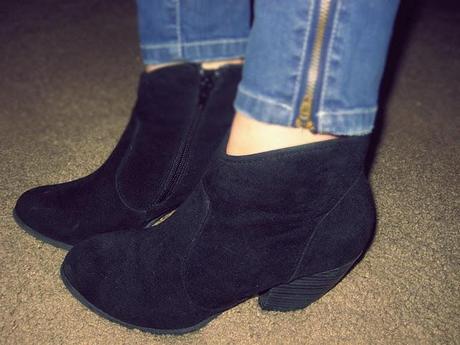 Zara striped sweater, Luck Brand striped tank, Forever 21 cropped ankle skinnies, Quipid 'dicker' bootie, DIY collar necklace
Why not spice up your case of the Mooondays with some nice stripe on stripe action!?
I love stripes for this season...plus a little menswear inspiration (there's that collar detail again

).
Also, I'm soo excited about these booties! I've been drooling over the Isabel Marant Dicker boot, but I can't exactly spend $500+ on shoes at the moment. Luckily I scored the cheaper cousin to the Dicker boot at Buffalo Exchange! Boy do I love shoes :)
Happy Monday and Happy Birthday to my boo!!
xxM