Last week I had technical difficulties behind the scenes and my draft blog posts (where I keep posts before they're ready to be published or posts I have scheduled to go live in the future) disappeared. And that included my "what I wore last week" post. So this week is a mix of the past two weeks with what old photos I was still able to retrieve. I also chose to post this later in the day as there are much more pressing things happening in the world than what I wore last week.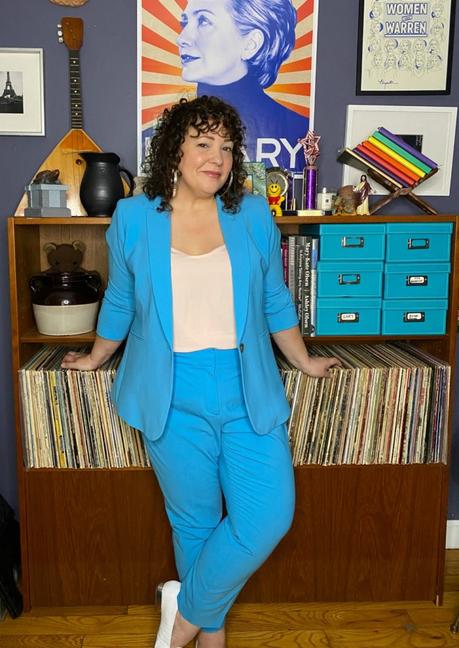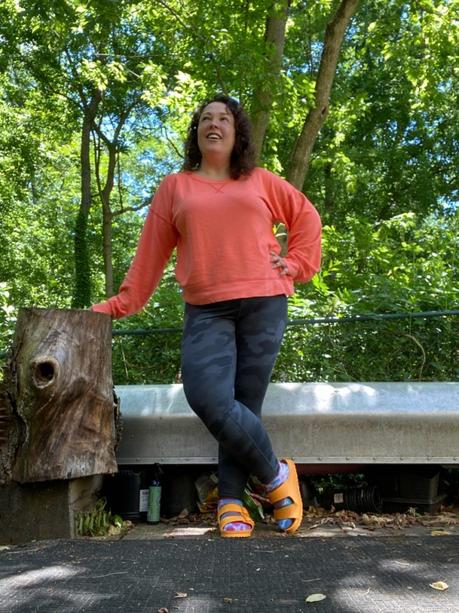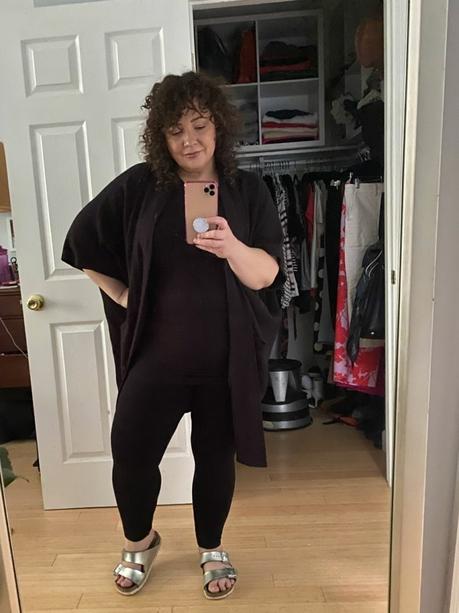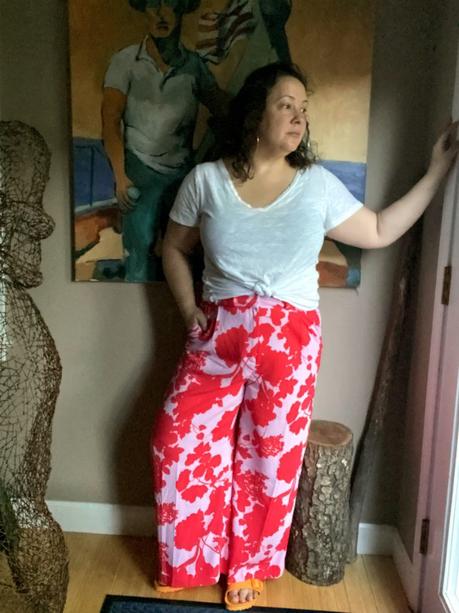 A few asked if the EVA Birkenstocks are sweaty and... yes, if you wear them all day and outside and get hot, they can get sweaty. I run hot and have feet that sweat easily but I still wear them comfortably. I usually wear them for short periods of time (going out in the yard) or when I know I will get them wet or need to hose them off. I also wear them a lot indoors with a pair of socks, which isn't super chic, but I'm indoors and I find arch support more valuable than looking chic in my home.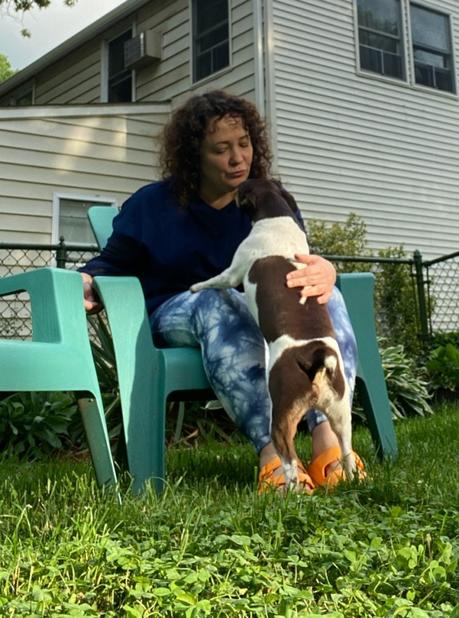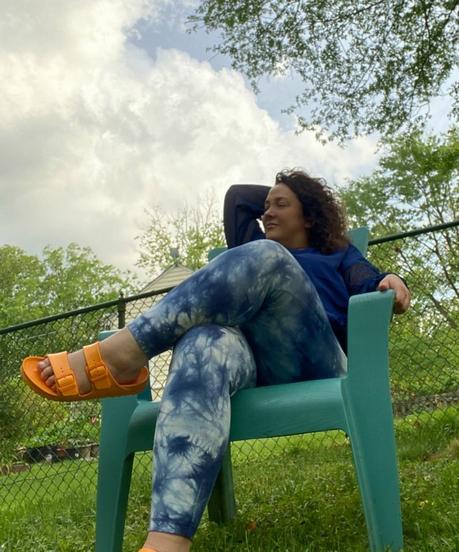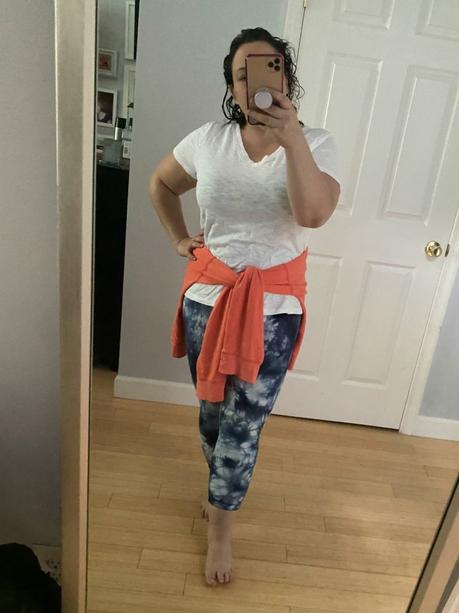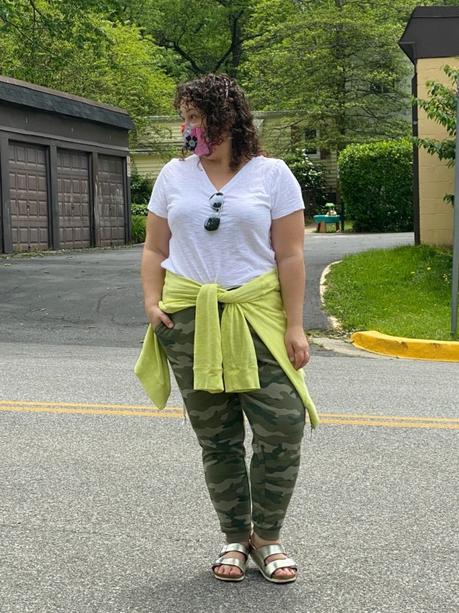 The t-shirt is from Soma and it's pretty perfect. It's like my J. Crew Vintage V-Neck but heavier weight, better shape, more durable. With it I'm wearing the Old Navy joggers I reviewed in this post, my J. Crew hoodie from my at home capsule wardrobe (no longer available in this color), and my silver Birkenstocks. The mask is from The Kit, size M/L.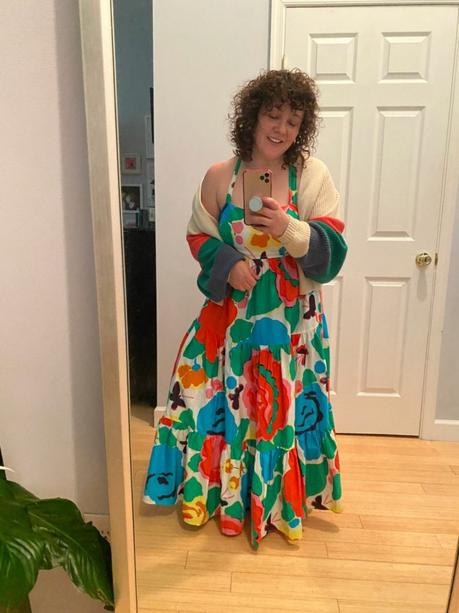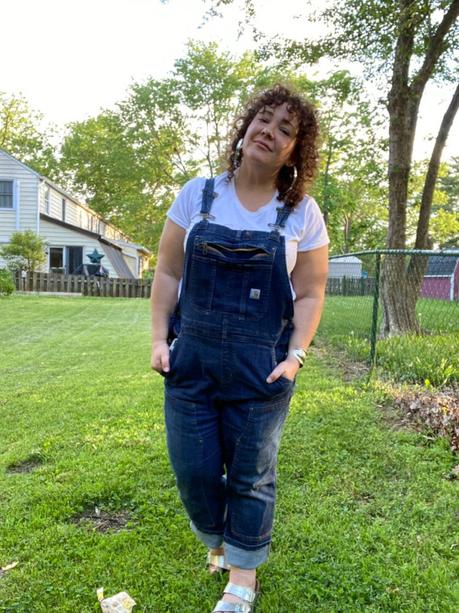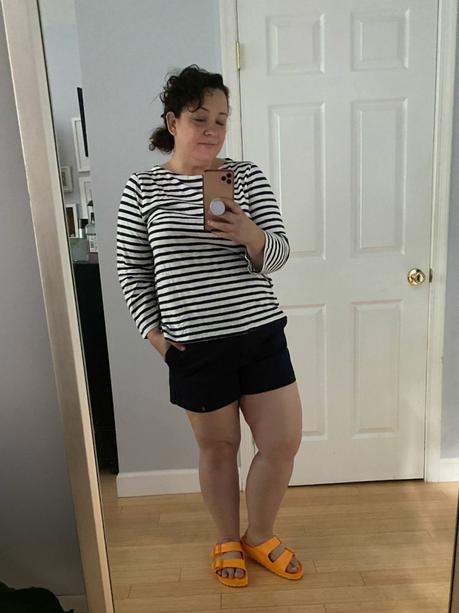 Shorts season is upon us, and I got these 5″ twill shorts from J. Crew because I had them a previous year and loved them but they are no longer my size. I got navy because I think navy is the kind of neutral that doesn't look like a park ranger uniform but can get weathered and worn over washings and hanging to dry in the sun and still look cool. Coral and red and olive also do this well. I always suggest going up one size or if unsure, size up when it comes to shorts because they usually hang better and while I like petite for most pants and jeans, for shorts I get the regular sizing so there is enough room for my booty. With it is this striped tee from J. Crew which is a classic. In fact, this is my third one. One got paint on it, another one just got icky from years of wear and washings. I just got this replacement one during one of J. Crew's sales, it's an XL. And a nice pop of orange.
Shop the Post: