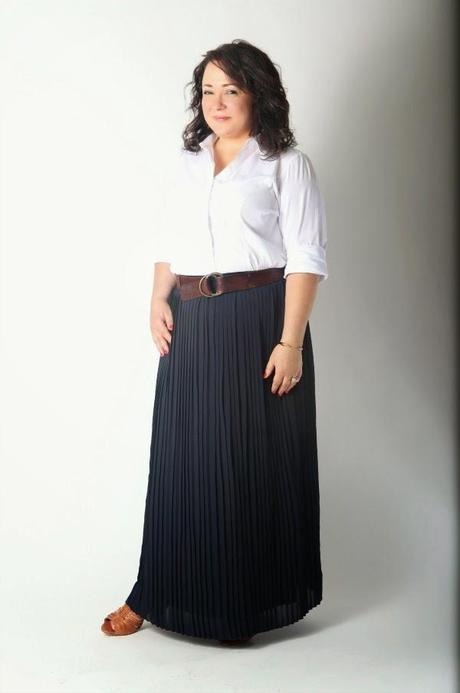 Shirt:
c/o
InStyle Essentials
|
Belt:
Vintage - Belonged to my Mom |
Skirt:
J. Crew Factory |
Bracelet:
Rebecca Minkoff |
Shoes:
Vince Camuto
I gotta say, style rules be damned, I love me a pleated chiffon maxi skirt.  I'm short, I'm overweight, and I don't care.  I saw this one at
J. Crew Factory
and felt it was a perfect replacement for my beloved
Ann Taylor maxi skirt
, which now has a broken zipper, stretched to twice its original size and hasn't held up well with time.  This new skirt is a 14, and I didn't have to have the length altered.  I wore this skirt with the brilliant
InStyle Essentials shirt
(hello shirts sized by bra size!)
for a more work-friendly look, but found it also looked fab with a simple gray
Old Navy Vintage v-neck tee
(see here on Instagram)
.  I love how skirts like this can dress up and down with ease and are nice and breezy for the upcoming warmer weather.
Follow Me | Twitter | Facebook | Instagram