Welcome to the December edition of What I Wore Off the Blog! Looks that didn't end up in an actual outfit post, maybe ended up on Instagram in a Story or in the feed, and better showcase what I wear on a daily basis and how I re-wear the same things over and over, what I keep for years, what becomes part of my core wardrobe.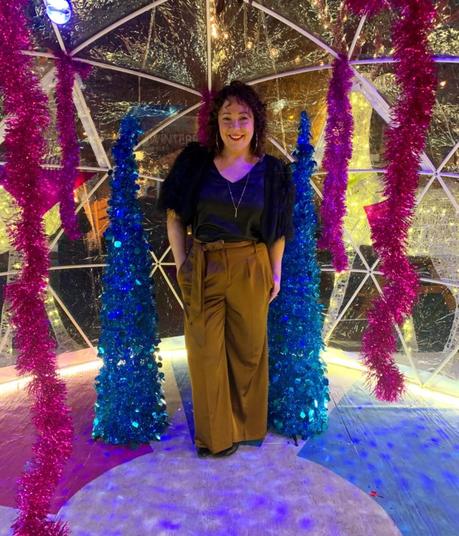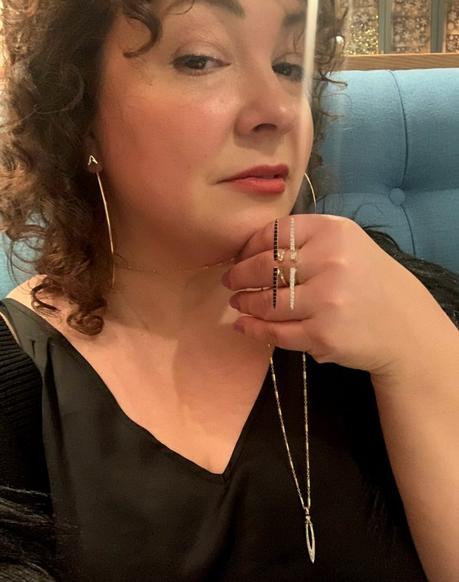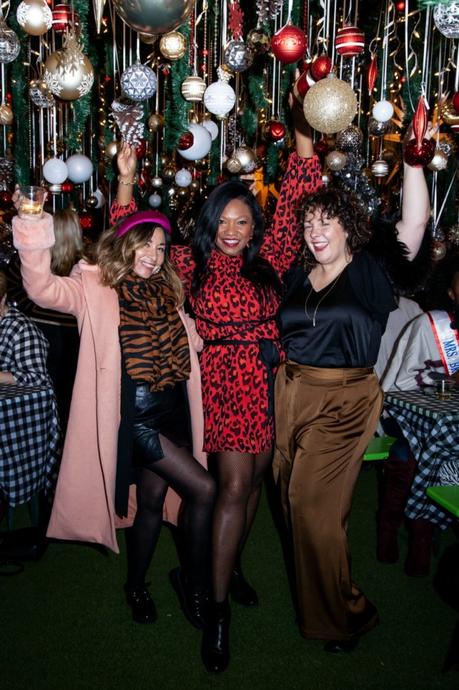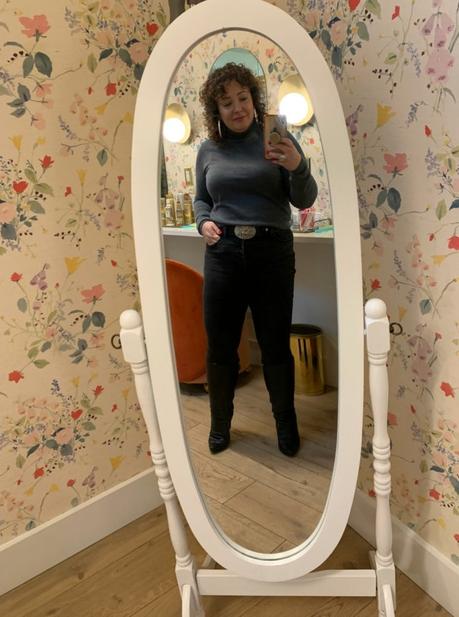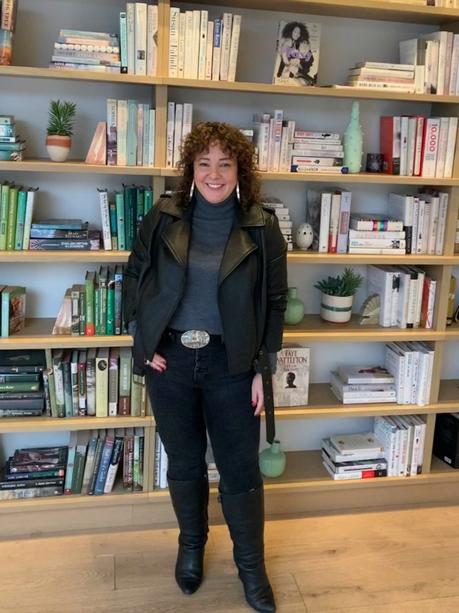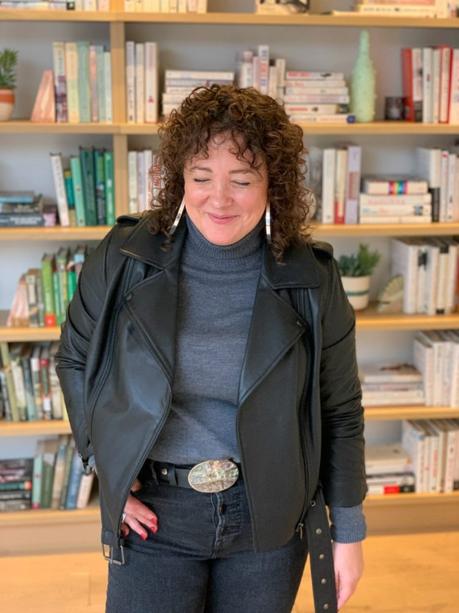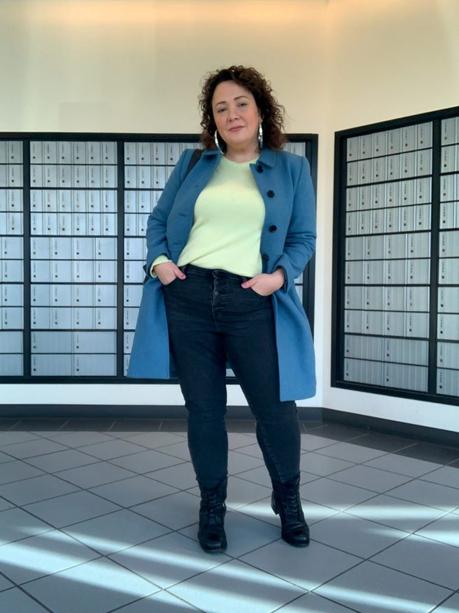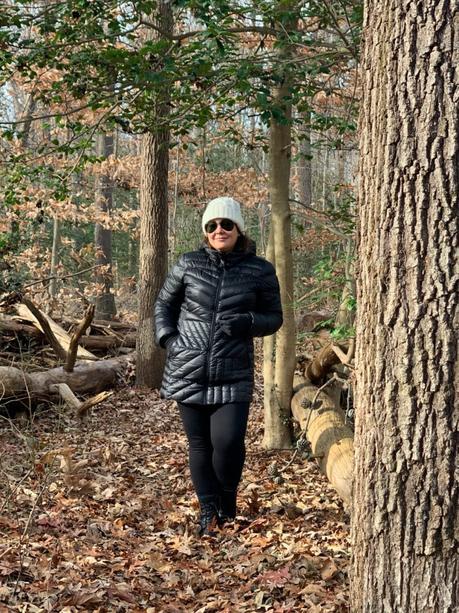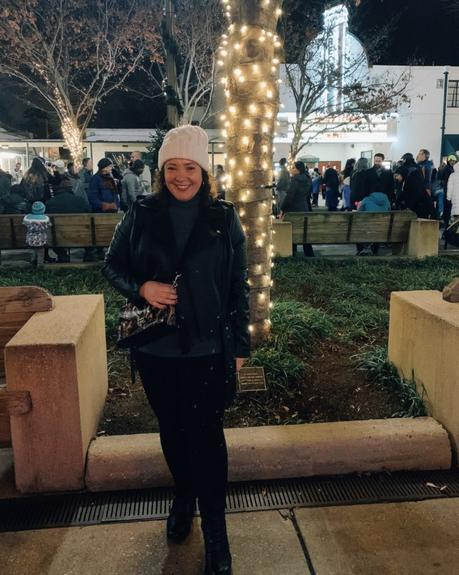 In winter, you rarely see what I'm wearing because I'm bundled up! I love this coat from Bernardo; it's several years old, I wrote about it in this post. The beanie was a holiday gift a few years ago from a brand with a matching scarf that my daughter has stolen. There's no label in it so I have no idea who makes it. Both looks I'm wearing fleece-lined leggings from Soma and my La Canadienne boots. I made my boots more comfortable and warmer by adding these insoles.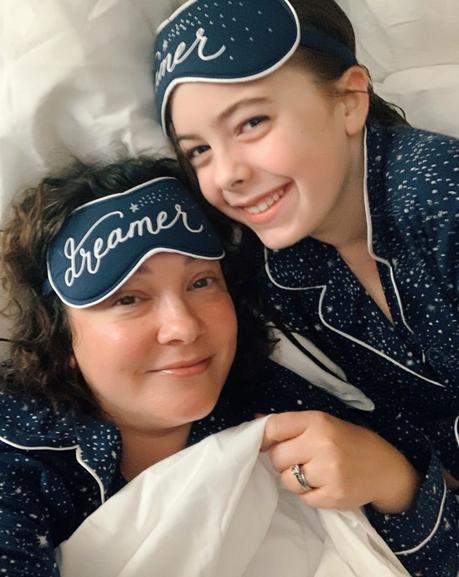 This summer, Soma sent me the cutest pair of palm leaf-print pajamas (a peek of them are seen in a photo in this blog post). They were short sleeves with cropped legs and by accident, I received the top in XS instead of L. They sent me an L and Emerson tried on the XS and bit fit! So I bought her the matching pants in XS and we twined all summer long. So this winter I thought it would be fun for us to twin together again and Soma was generous enough to send both of us this top, this bottom, and these eye masks. And well, it's a bit too big for Emerson. And because Soma is good quality, we tried washing them in hot and drying on hot and it didn't do jack - they stayed the same size and same color saturation. But Emerson, like so many of us, are obsessed with Soma pajamas so she wears them anyway and wears them all the time. We visited relatives over Thanksgiving weekend and this is a selfie we took on the trip in our matching pajamas!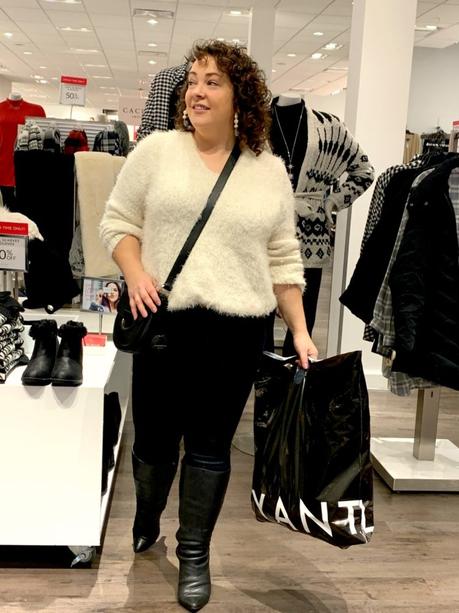 Saturday, Emerson and I went to the mall. I have an upcoming campaign with Lane Bryant/Cacique so I went to check out their Semi-Annual Sale. And I decided to wear all Lane Bryant to the mall. The sweater is available starting with size 10/12; this is a 14/16 because I wanted it a bit more slouchy and relaxed. It's a perfect sweater with skinny jeans or leggings, but it lightweight enough that you can tuck it in comfortably as I did here. As for the jeans, they too are Lane Bryant and y'all were right, their jeans are AMAZING! These are the Signature Fit Skinny Jean in size 12 Petite. The denim is stretchy enough that I wore them all day, even when lounging on the couch watching TV. However, the denim is also stiff enough that they didn't stretch out in the bum or belly like lots of jeggings. I find the silhouette more my taste with tall boots, I'm curious to try other cuts. And these are the earrings, which are very lightweight and quite pretty. All three are 40% off with promo code MERRY. The bag is Cole Haan and I got it from Rent the Runway Unlimited. FYI if you want to try Rent the Runway Unlimited use promo code RTRDC22F051 and get $200 off your first two months!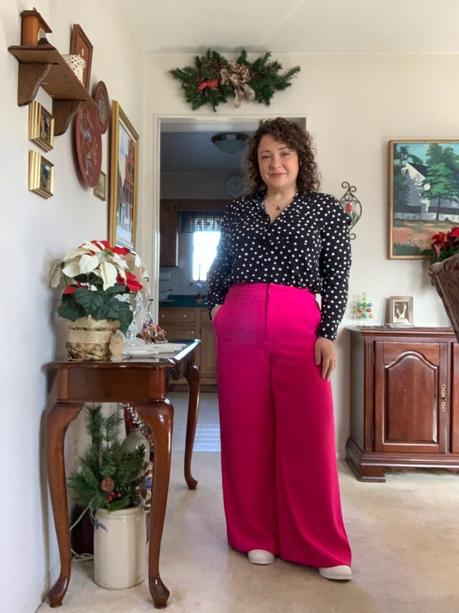 Shop the Look: