A "new" outfit for $70 does the trick
So I had all kinds of plans to splurge on a birthday outfit for Saturday night, but when it came down to it, I decided I'd rather buy a piece of furniture! Sad, after all that build up, right?
I did end up finding these super cute shorts on clearance at Urban Outfitters, so had no guilt about buying shorts at the tail end of summer for $20. Paired with a silk Joie top from last year, a JCrew chunky gold chain necklace from a friend, some (really) old fave KORS wedges and Tom Ford sunglasses, I was able to pull something together that was somewhat fitting for the night's festivities. Since I had been wanting one of those blog-ified American Apparel leather pouches forever, I got one of those too in taupe so that I'll get plenty of use out of it for the Fall. The end result…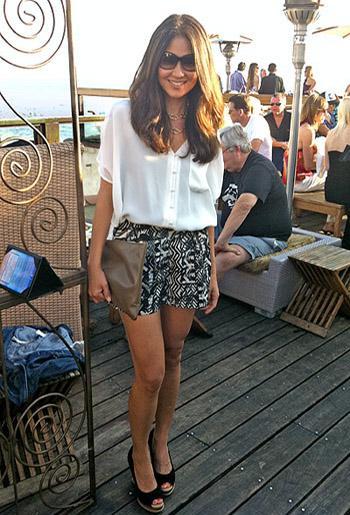 And just in case you wanted to do a little shopping too: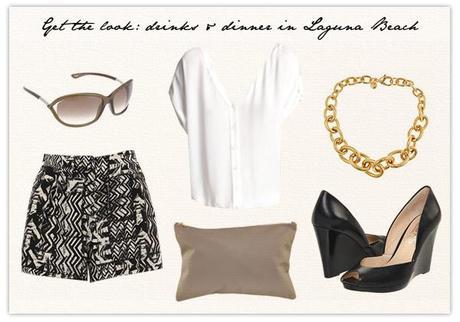 [ sunglasses | shorts | top | pouch | necklace | wedges ]
The night ended up being a blast despite some major service issues at the restaurant — but a party of 16 can be a tad chaotic. Luckily, I have fantastic and adaptable friends!
And thank you all again for hanging with my guest bloggers last week in my absence. It was a nice break, but funny, I did feel kinda bad that I wasn't contributing to all the fabulousness going around in blog-land last week. (I have problems, I know.)