I'm not really a sappy, lovey-dovey type person. And I think Valentine's Day is a bunch of commercialism. We should love each other Every Day! But I do like themes. And what better month for the theme I am about to show you but February! I apologize in advance for the subject.
First, remember these? I saw them in a few places while traveling. This one was in New York.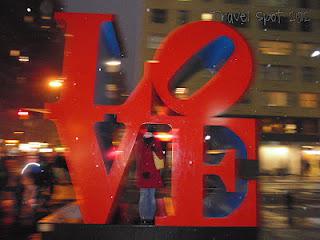 Excuse the blurry photo; it was dark and it was snowy and it was cold.  But you get the point. Love is,
literally
, everywhere.
There is love in food.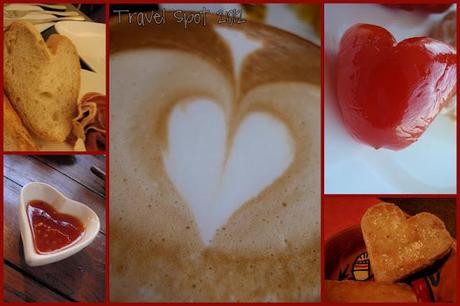 There is love in man made things.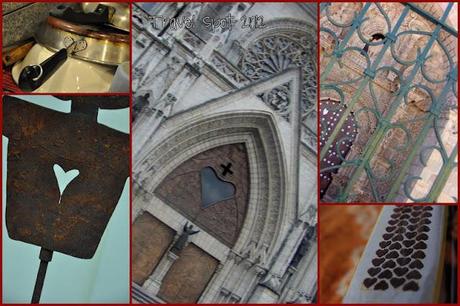 And there is love in nature.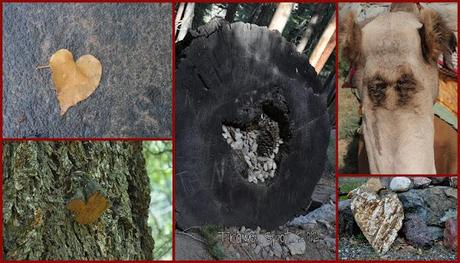 Yes, that's a camel on the top right.
Where will we find it next?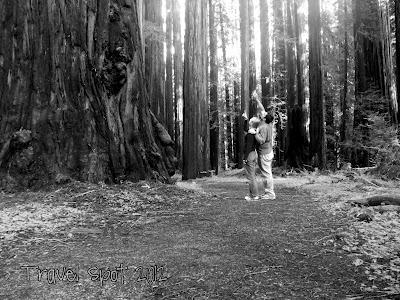 There it is!
Do you have a specific thing that you take photos of, over and over? Do you celebrate Valentines Day?