Hey guys, so the lucky me received an invitation to Pu Tien's Sketching Workshop by James Ek. Pu Tien's food was as good as I remembered. No photos here on the food here this time round, cos there were so many people and I didn't want to be a weirdo, snapping photos of food and drawing attention to myself. Gasp. Haha. But you can read the food review here.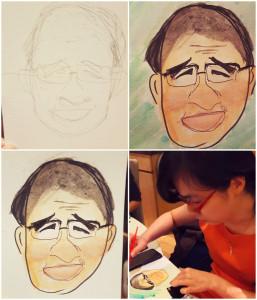 It has been a very stressful week for me this week so this sketching lesson really came at the right time. I am not a very good drawer, but I think I did pretty well in pencil sketching (you can compare it to my Dad's photo hehe), but less so in colouring (partially cos I gotten a bit bored). Now that I am older, I think I understand myself better.
I just can't do things that make me sit there too long, drags too long or is somewhat repetitive. But thank God, Teacher James was pretty patient. He was okay when I chose to draw it "my way" and "my style" but guess I have to live with it when it turns out badly. :P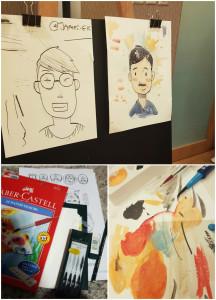 Best of all, I got my own handy-dandy set of drawing tools so that I can continue pursuing this interest. This is great because I did somewhat enjoy drawing, but I know myself, I would be too lazy to drag myself to buy a set of exact same tools to replicate the skills I have learnt.
So I am pretty glad they generously provided us the whole set. And, maybe I will one day become a renowned sketcher. Hehe. Please support ok when the day comes!