Ah, sometimes the CREATIVITY of people blow me away!
I so enjoy people who think outside the box.  I wanted to show you some of the best recycled home decor items I have seen lately.
Does anyone have a cool old fashion BIKE they were thinking of getting rid of? :-)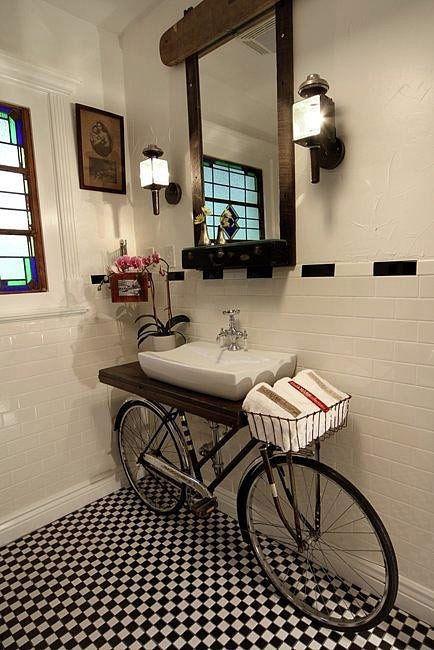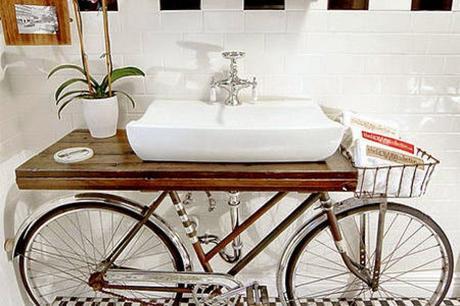 You could also find old unique bikes on Craigslist for not a lot of money.  I love how they used the front basket for washcloths.  
What about using vintage truck springs as your barstool base?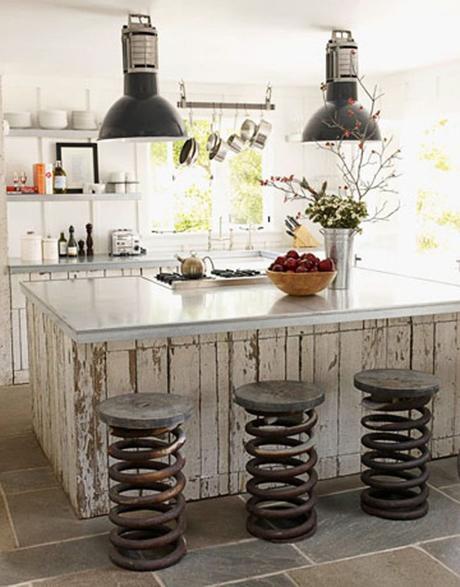 It really looks great with the weathered wood kitchen island.  
Here they used a giant farm sink transformed into a unique bathroom statement.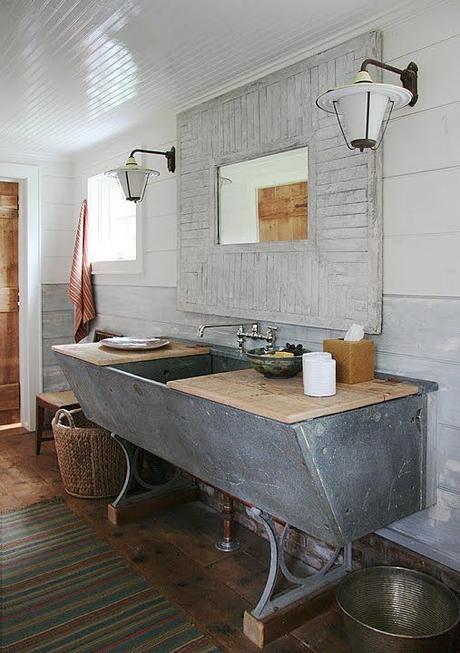 How about these re purposing items in home decor:
This person took a cattle trough and installed a fiberglass liner in it. (She said the whole thing cost her 90 bucks!)  I could definitely see this in a farmhouse style home.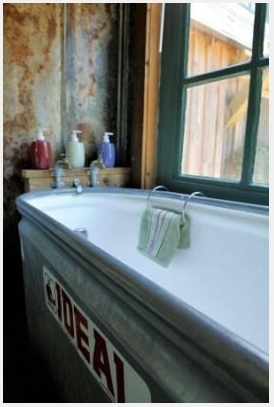 Kim from Baileywife had an old water trough and her young son made it into a great console table! I love the wheels he added to it.
How fun is that?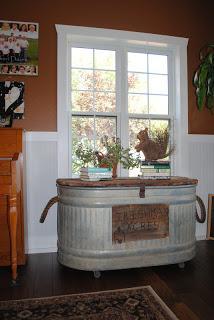 What do you think about using old wash-bins and turning them into chic light fixtures?
Creative - huh.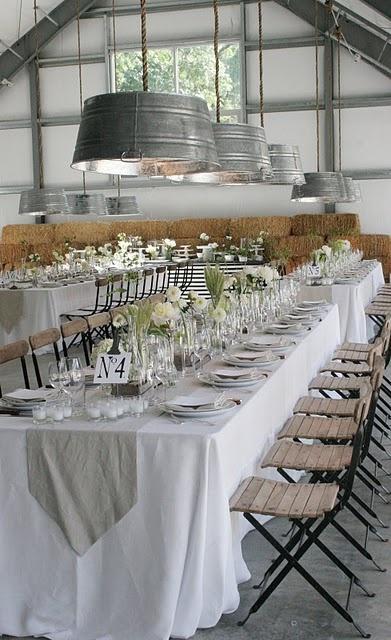 One of my own TRASH to TREASURE or recycling projects was when I ran across this old 1970's painting.  
It was huge and I just knew I could create
something
cool out of it.  It didn't hit me as to what I would do with it until I started taking apart an old hanging seashell decoration.  I knew I could create something either completely dorky (that looked like a potato chip collage) or something totally fun.  
I'm hoping you all think it turned out fun :-)
You can see the entire 1970's painting turned eclectic art tutorial here.
OLD painting for 20 bucks at thrift store.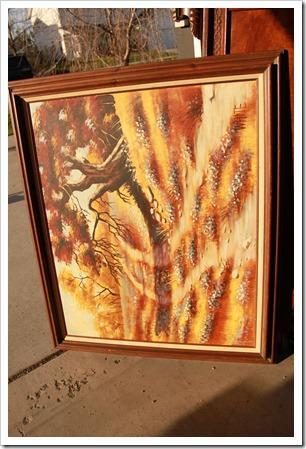 Capri Shell hanging 1970's fixture for 7 bucks :-)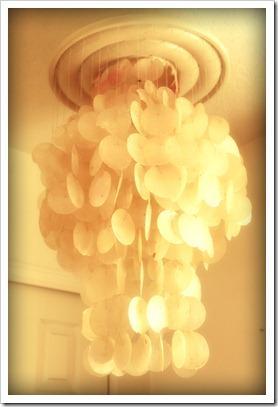 Turned into a large eclectic piece of art!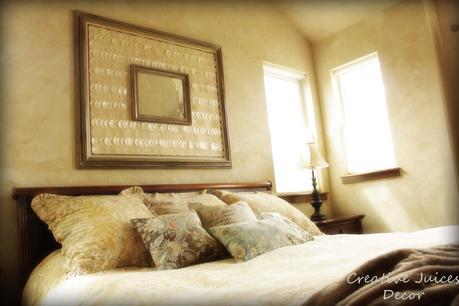 It really make our master bedroom fun!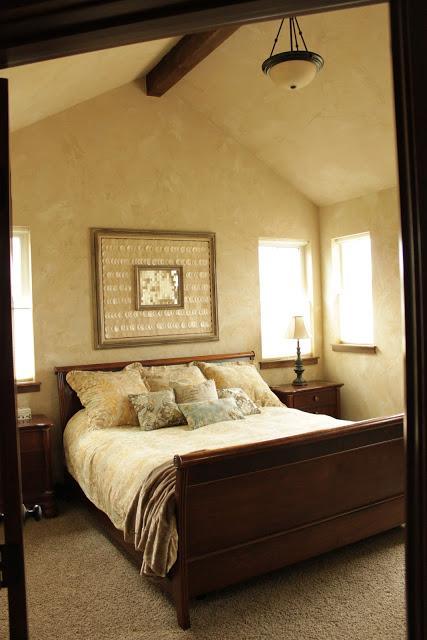 Don't miss out on Selina's home decor tips and inspirations - Sign up to receive her once a week post :-)
Enter your email address:
Delivered by
FeedBurner
If you enjoyed this post, you can click the blue SHARE TO FACEBOOK button below :-) I'd appreciate it! You can also head over to WWW.CREATIVEJUICESDECOR.COM and sit back, relax, grab your cup of coffee and check out my other DESIGNER SECRETS and FUN CRAFTS on my blog. (Thanks my friends!)