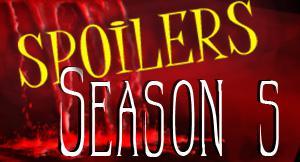 We've previously reported that Scott Foley is going to play Terry's army buddy and he was introduced in True Blood season 4.  That episode was just to introduce him and he'll be sticking around for the fifth season.
According to TV Guide, with Scott Foley in season 5, the show will reveal "what happened in Iraq that caused the Merlotte's chef to come back with such a severe case of PTSD."
Read more after the cut.
There's going to be "a flashback to 2003″ that will "see his squad head out for a night of partying and mischief that goes tragically awry." Uh-oh, it sounds like this isn't going to just be a case of something happened while he was in Iraq. It makes sense that he has such a bad case of PTSD if whatever happened to him happened when he was least expecting it. His squad was planning for a night of fun, and even though they're soldiers, that doesn't mean they expected something to happen when they were just expecting "partying and mischief." That still doesn't answer the question of why Patrick (Foley) is in town, and he didn't give him anything in the season 4 finale as to why he has stopped by—or why he's apparently staying.
As sad as it was to see Henry die on Grey's Anatomy, it does mean Scott Foley's free to be in True Blood season 5, and that means there's time to explore more about Terry's past and what brings Patrick to town. There were plenty of questions left after season 4 ended, but what happened to Terry to lead to the PTSD is one that has been around for much longer, and it's good that they're finally going to be addressing that. What better way than to do it when one of his old buddies is around?
What do you think of the latest True Blood season 5 spoilers?
source: entertainment.gather.com