Is this self-hate or what? A lot of our people are forcing themselves to have American or British accents. Is it by force?
Why are people in Nigeria with British or American accents?
The surprising thing is that most people with these accents have lived their whole lives in Nigeria.
Ramsey Nouah was born and raised in Nigeria, but he has an American accent.
Our Nigerian movies are not helping the matter either.
How can you have a Nigerian character with an American accent?
Come on, directors..
Tell your actors and actresses to portray the characters well.
A Nigerian character that is born and raised in Nigeria should have a Nigerian accent.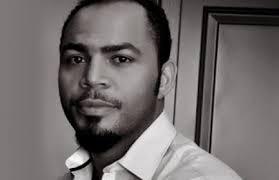 I have lived in the US for 13years.
My accent has gradually changed because I came here at a young age.
I didn't force it but it happened because of my society.
Honestly, I prefer my Nigerian accent.
Nigerians, why are we not proud of who we are?
Why do we try to be other people?
I worked in a restaurant for a while.
One day, I was taking this man's order and he started laughing at my face because of my accent.
I didn't care. That's his ignorance not mine.
We don't see Americans or British people trying to talk like us in their movies except they are imitating us.
We are Nigerians..
We have to embrace it with our accents and all.
We are not perfect but every country has its trouble.
Americans are proud to be Americans.
British people are proud of themselves.
We have to know our identity before we can start a change movement in our country.
Filed under: Africa, Family, Forgiveness, Future, Girl, God, Hope, Job, Life, Love, Nigeria, School, Smart, Women Tagged: 9jagirl4real, Accent, Africans, Blog, Culture, Educational, Inspirational, Life, Mindset, Movement, moving forward, Nigerian People, People, Society