And shall we speculate on the legal / illegal source of the supposed gun that wasn't there?  Presumably if his family was reporting to authorities that he was armed, he had access to one at some point....
From the

Winona (MN) Daily

News

:


Sheriff: No gun on fatally shot man
By Amy Pearson | [email protected]

winonadailynews.com

| Posted:

Friday, September 23, 2011 12:00 am

|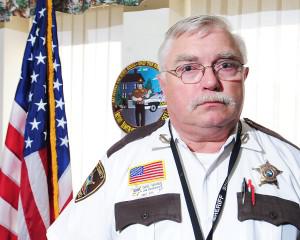 Winona County Sheriff Dave Brand has said the man fatally shot last week in Minnesota City by a sheriff's deputy did not have a gun.
Brand made the statement in a letter submitted Thursday to the Daily News. In a Thursday interview, the sheriff declined to provide specific details about the weapon, citing the Minnesota Bureau of Criminal Apprehension's ongoing investigation.
Brand said in his letter he has not spoken with the BCA about the shooting since he asked
the organization to investigate the incident - a common practice for law-enforcement agencies with cases that involve local officers - but said Thursday that when he arrived at the scene early Sept. 15, he was briefed about the incident.
Jill Oliveira, a BCA spokesperson, declined comment Thursday on the weapon.
Officers began searching Sept. 13 for Chase Kolstad, 25, of Winona, after receiving reports he was armed and suicidal. Officers found him about 11:30 p.m. Sept. 14 on a bridge near U.S. Hwy. 61, where Winona County Sheriff's Deputy John Hazelton shot Kolstad after Kolstad pointed a weapon at himself and then at responding officers, according to the BCA.
Brand said he hopes his letter will help answer some of the questions that continue to surround the incident and calm the outcry that followed.
"If you were not there, you do not know what took place," he wrote. "So please do not make a judgment."
In the letter, Brand called for community support for the Kolstad and Hazelton families, as well as others involved in the shooting, and asked people to stop speculating about and criticizing the incident.
"The public should keep an open mind until the investigation is completed," Brand said in the interview.
The BCA received preliminary autopsy results Sept. 15, which revealed that Kolstad died of massive head trauma due to a single gunshot wound. The department is waiting for toxicology results, which could take several weeks to receive, Oliveira said.
Once the investigation is complete, the Hennepin County Attorney's Office will review the case.