I was asked by a friend if I had noticed less visits to our Facebook Page for one of our websites and so I went to insights this morning to take a peek. Insights have changed recently and they do offer a wealth of information at your fingertips.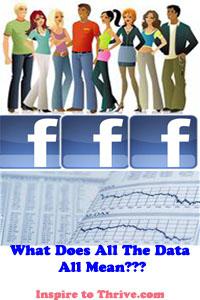 Have you looked at your Facebook Page's insights? They are available for Fan Pages - not your personal Facebook Pages. Personal pages should not be used to promote your blog or business. Facebook could cancel your account if they think you are abusing this.
Here are some things you can track with Facebook Insights:
1) Total Likes - You can pick a period of time to track these. You can find out which cities and countries your likes are coming from and which method got them to your page - whether it was the ads, on page, mobile, etc.   
2) Friends of Fans - The number of unique people that are friends of your fans on your Facebook page
3) People Talking About This - These occur when someone likes your page, posts on your pages, likes or comments on a post, etc.
4) Total Weekly Reach - The Number of unique people who have seen content from your page.
5) Page Posts - The one tracks how many people saw the post, liked it or commented on it. This one surprised me because it was a small percentage of fans that saw the posts. 
Does that mean we are not posting enough? I believe the more fans you have the more often you can post but it's important what CONTENT you are posting. It should be engaging and offer value to the fans of your page. Experiment! Every business and blog is different. What works for one may not work for another.  Experimenting is the best way to find out what will create some buzz on your page. You can track your posts in your insights to see which posts get the most buzz.
It is not easy getting Facebook fans on business pages for all types of businesses. Certain ones will do much better than others. (You have the option of purchase Facebook ads which are affordable at this time.) You must be patient and experiment over time to see what will work best for your fan page. 
What is your Facebook Page doing for your website or blog? Do you have other tips to share to make them work better?