The Premiership in England has long been considered one of the best, and richest, leagues and attracts world-class players from around the world. Recent signings such as Manchester City's £30 million for midfielder Fernandinho, Liverpool's capture of Luis Alberto and the potential transfer of Napoli striker Edinson Cavani to the Premiership, mean footie fans are in for a treat in the upcoming 2013-14 season. But could this be a vintage season due more in part to the continuing carousel of changing managers?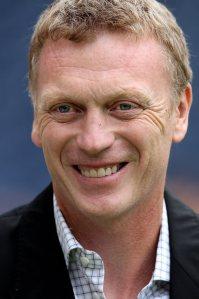 Both Manchester teams now sport new managers with arguably the toughest test of taking over a new club falling to David Moyes at champions United. Manuel Pellegrini succeeded Roberto Mancini at Manchester City, with the former Malaga boss hoping to improve City's challenge on the title. FA Cup winning Roberto Martinez may have also seen his club Wigan relegated but his move to Everton promises much. And the ever entertaining Ian Holloway is now back in the league with promoted Crystal Palace.
However all eyes will be on the 'Special One' Jose Mourinho, after his move from Real Madrid back to Chelsea. This was a move that was a slow train coming, with the departure of Rafa Benitez as interim manager a foregone conclusion. The Chelsea faithful have clamoured for the return of Mourinho almost as soon as he was sacked in 2007 and his at times controversial remarks and actions mean there will never be a dull moment. With an enviable track record, he could bring the title back to London from Manchester. Indeed, given the history between former Manchester United icon Sir Alex Ferguson and Mourinho, it will be interesting to see how United and Chelsea square up to each other. No-one would envy David Moyes given the huge shoes he has to fill.
Mourinho has the arguably easier start to the campaign with a home game against newly promoted Hull while United face Michael Laudrup's skillful Swansea away. The new Chelsea manager must fancy his chances as United adjust to their first new manager in 27 years. The change of managers mean that of the top six teams of last season, only Arsene Wenger of Arsenal and Tottenham's Andre-Villas Boas, himself a former Chelsea manager, remain in post. Tottenham's boss admitted Mourinho's return to Stamford Bridge will be a challenge to other clubs hoping to land the title.
Due to the global nature of the Premiership, sponsorship for the league is in fine form with campaigns such as cider company Strongbow's Earn It providing competitions with added excitement and buzz. This Strongbow football challenge dares fans to win a chance to step up and shoot a penalty against a top goalkeeper, a task which seemingly appears infinitely easier when watching a game. However, given the woeful performance of past England penalty takers, this competition would rightly provide bragging rights to anyone skillful enough to score. Fans who reckon they can do better than hapless duo Gareth Southgate or Chris Waddle are encouraged to enter.