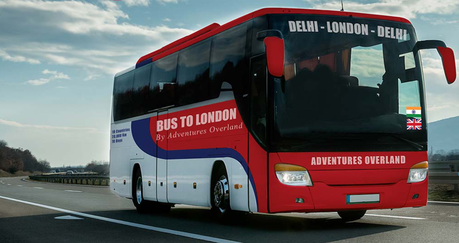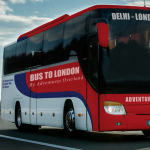 Calling all adventurers — the latest in multi-country travel is the Bus to London, an ambitious new offering from India-based touring expedition company Adventures Overland. Their 70-day 18 country bus trip is nothing like your traditional tour group (first of all, its much longer). Adventure Overland describes taking the Bus to London as a "transformational experience," in which travelers will experience "exhilaration, independence, adventure and create lasting bonds." Ok, we're ready to sign up! Let's find out exactly what a bus trip from London looks like.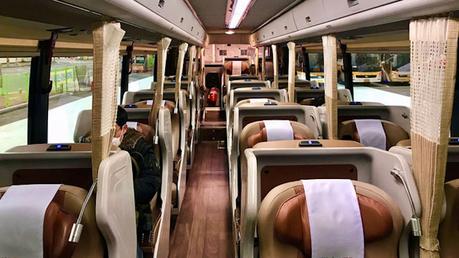 Image Credit: Pixabay
Why Bus Travel?
Adventure Overland's bus is a far cry from the typical musty Greyhound you might be picturing. Instead, it is a modified luxury bus with luxe-looking adjustable seats. The 2:1 layout means you'll either be seated next to one person or have your own area (complete with a removable privacy curtain). Much like an airplane, each seat has its own entertainment screen and foldable tray. Even better, each seat has its own charging area, aux and USB ports, a mini-pantry, a private locker, wifi, cupholders, and plenty of leg and storage space!
While the bus looks comfy enough to sleep in, and will definitely make for great naps, you'll be staying at hotels and eating in the city where you've stopped for the night. The hotel and meals are included in the travel package.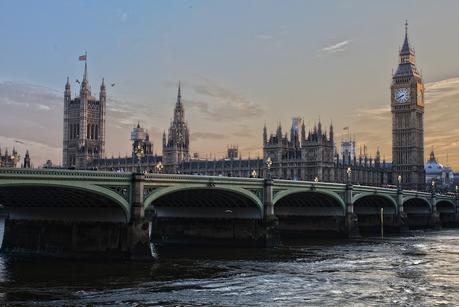 London. Photo Credit: Pixabay
Another "pro" for the Bus to London is the wide-ranging scope of the cultural experiences and the uniqueness of the journey. Adventures Overland has created the longest bus route in the world — a 12,500-mile trip. That's just one way, although the bus will go from Dehli to London, and London to Dehli. The 70-day trip includes stops in 18 countries throughout Europe and Asia.
The founders have each taken this journey in their own vehicles and they hope their customers will enjoy a similarly life-altering experience enhanced by the social nature of traveling by bus.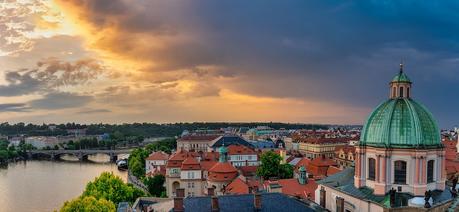 Europe. Image Credit: Pixabay
The Journey
The trip is divided into four legs and the option to travel just one leg of the journey will be available. Each trip is open to only 20 passengers and will cost about $4,000- $5,000 per leg, or $20,199 for the entire trip. The cost includes hotels, meals, tours, snacks, travel requirements like visas. You can see a full breakdown in the brochure.
Registration has not yet begun due to uncertainty surrounding travel during the COVID-19 pandemic but the company hopes to get going ASAP.
---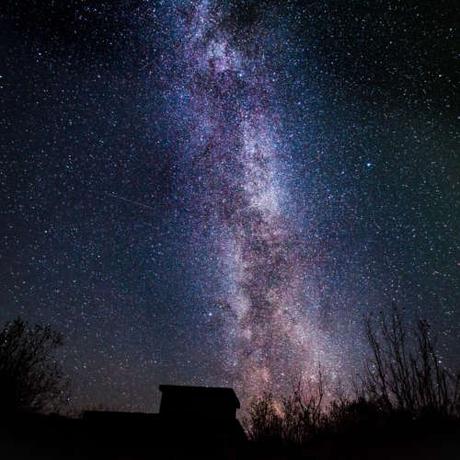 Photo Credit: Sapphire Point
Find the Best Places for Stargazing
Want to let your mind travel beyond the planet? View our list of the best places for stargazing.
Find the Best Places to Go Stargazing
---
Here's the breakdown of each leg on the London to Dehli trip:
Leg 1: 15 nights traveling from the U.K to Russia, stopping in cities across the U.K., Belgium, Germany, Czech Republic, Poland, Lithuania, Latvia, and Russia.
Leg 2: 21 nights traveling from Russia to Kyrgyzstan, stopping in cities across Russia, Kazakhstan, Uzbekistan, and Kyrgyzstan.
Leg 3: 15 nights traveling through China, including stops in Kashgar, Aksu, Kuerle, Turpan, Hami, Dunhuang, Jiayuguan, Xining, Ruoergai, Chengdu, Kunming, and Jinghong. 
Leg 4: 12 nights traveling from Thailand to India, stopping in cities across Laos, Thailand, Myanmar, and India.
The Dehli to London journey follows a similar schedule in reverse.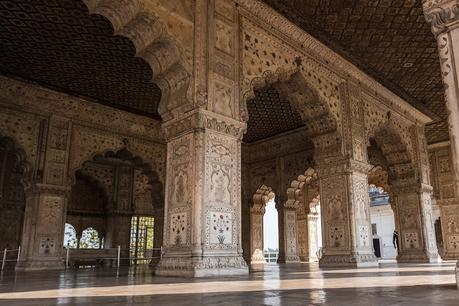 India. Photo Credit: Pixabay
About Adventures Overland
Founders Sanjay Madan and Tushar Agarwal started Adventures Overland in 2012 as a way to share their passion for travel with like-minded voyagers. They have both been featured in the Guinness World Record and documented their own world-wide road trip in a docuseries that aired on TLC Channel Discovery Science &Turbo, The Great Indian World Trip.
Speaking on their epic road trips design for Adventures Overland, they say: "On these journeys, you will meet yourself."
Featured Image Credit: Bus to London