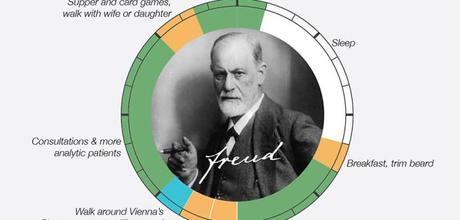 If you are one of those people who believe that day has too few hours, and you simply cannot allocate your time efficiently, then this infographic is for you. You will be surprised, maybe even amazed,by the daily routines of the most creative people the world has ever seen.
Because we are humans it is in our nature to be curious and wonder how can some people be more producitve and do more stuff in one day, than others cannot do in ten. How did famous composers, writers, scientist or philosophers allocate their time? Just how, when the day is so short?! We wrote before about the weird habits and routines that the famous historical individuals had.We wrote also about good and bad habits of smart people. Well, today we wanted to share with you the daily routines, of individuals who were highly successful in their respective fields.
Mason Currey investigated the rigid Daily Rituals that hundreds of creatives practiced in order to make the most they could out of 24 hours. Inspired by this book RJ Andrews, created these amazing diagrams of history's most brilliant minds, showing how they spent their time doing daily rituals.

Design guide; to help you understand the diagrams.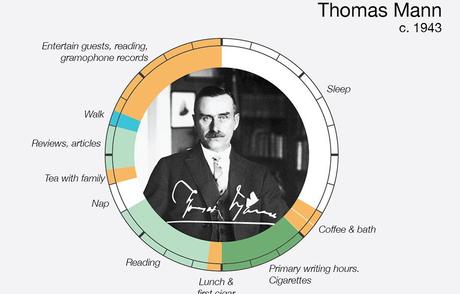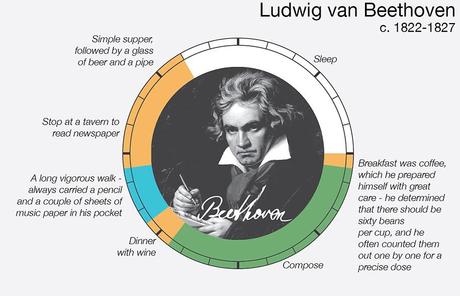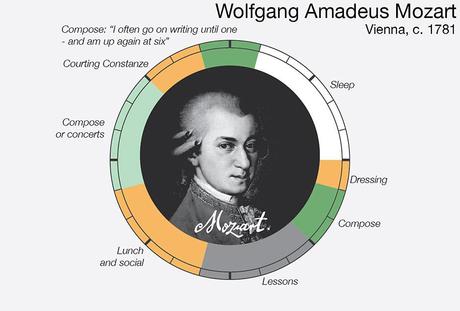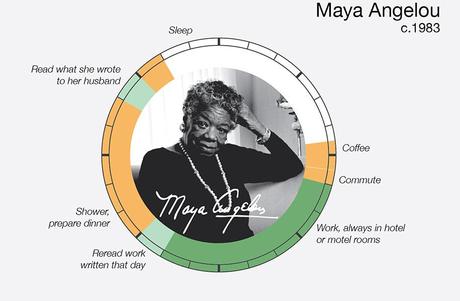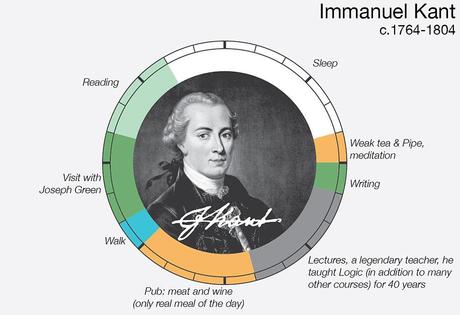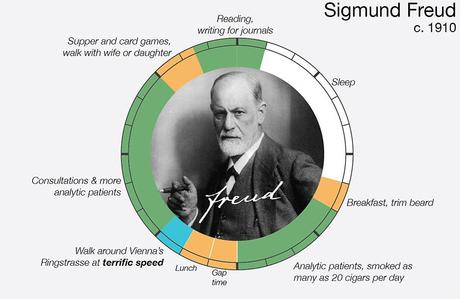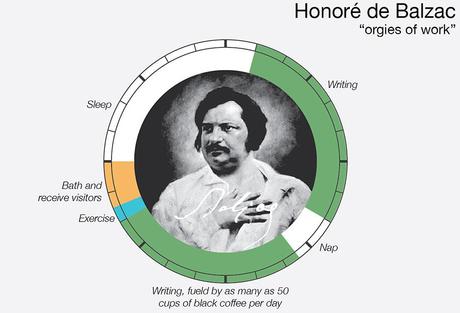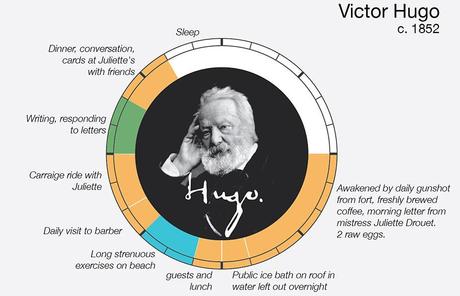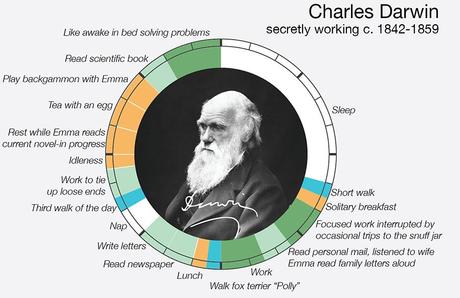 *click on the image to zoom in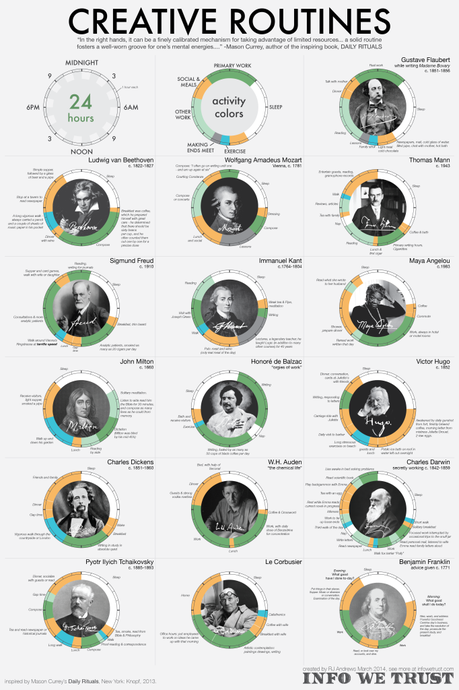 Source:
Info We Trust