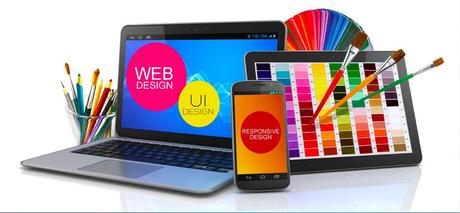 Got yourself a website, huh? Well, good for you. Having a website in today's world is the only way to really be recognized and make a name for yourself, whether you're an artist, business owner, or just looking to take advantage of having an online presence to reach the nearly one billion estimated internet users out there, all over the world.
However, it's not quite as simple as simply renting the domain name and finding the right web hosting company. As with most things in life, looks are everything. In the world of websites, you really can tell a book by its cover. And believe us, there's very few companies that offer professional web hosting services that meet all your website needs. Make sure that you read all the fine prints since not all terms are stated outright when you sign up. This helps to avoid any unwanted surprises that might come up when navigating around your website.
For the average internet user, time is valuable. No-one wants to waste time slogging through a poorly constructed, barely comprehensible website. Bad website design is a direct reflection of you, your business, and your principles, and sloppiness begets sloppiness in the mind of someone accessing your site.
Website design is a deal breaker, so it's important to get it just right. By keeping the following concepts in mind, your website will be the best it can be in order to make you stand out in the online world.
Do your homework
It's vital that you look around and make a competitor analysis websites to get a feel of how your competitors are doing their business. See what you like about the site, and conversely, see what really puts you off. Keep track of these things, and let them influence your own choices when it comes to website design.
Audience
It's also vital that you know exactly who is likely to be your target audience. It's unforgivable to alienate your demographic through poor design, and yet it's so easy to fall into that particular pitfall. Companies too often try to make themselves stand out through over-saturation, excessive gaudy choices of flashy animations and gimmickry, and bad, overly complex writing. Talk like a human would, not a business. Make it personal. Don't sidetrack your audience with a bunch of unnecessary information about some needless topic. Keep it clear, simple and concise, and guide your client towards the direction where you want them to go, not away from your main online goals.
Message
In keeping with the last point, make sure your message really shines through your website. Ensure that only the most important salient points are there, and that there's no dead space anywhere. Sure, it's a good idea to have space to grow into, and keeping a few web pages for future development is a great idea, and a savvy one, too. But remember that a client's time is valuable, and hit them with the important specifics as soon as possible, right there on the homepage, in language that's clear and straight to the point.