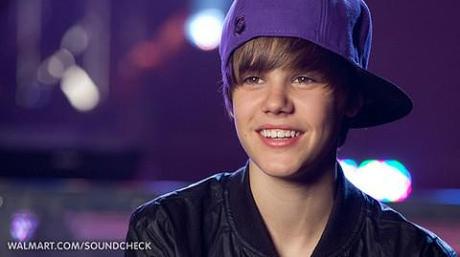 Justin Bieber: Boxes with Mike Tyson. Photo Credit: http://www.flickr.com/photos/kindofadraag/4581764953/
Squeaky-clean pop sensation Justin Bieber is under police investigation for alleged criminal battery. The 18-year-old singer was involved in a confrontation with a photographer who later filed a complaint with police, reported TMZ. The site quoted witnesses as saying that the snapper had been blocking Bieber's car as he attempted to drive away with Disney star girlfriend Selena Gomez: "Justin got out of the car and asked the guy to move away but he wouldn't, and a scuffle ensued."
"You don't want to f**k with Justin Bieber," concluded Louis Peitzman at Gawker.
Still not convinced that the long-lashed tween heartthrob would prove a particularly formidable opponent? Think again. "Justin Bieber has been taught to box by former world heavyweight champion Mike Tyson," reported ContactMusic. This is the same Mike Tyson who tore off part of boxer Evander Holyfield's ear during a fight.
What's more, Bieber, who shot to fame at age 15, has a formidable army of devoted fans, known as Beliebers, at his disposal. According to The Telegraph, Bieber's followers number 41 million on Facebook and 20 million on Twitter. That's some serious back-up.
Watch Bieber in action with U Smile. Why, this angelic moppet wouldn't hurt a fly – or WOULD HE?