Pest infestation is a major issue. Keeping your homes free from insects is a major task. A house infested by pests is considered unhygienic.
Aluminum fly screen doors are preferred by maximum home owners, as these doors are not just sturdy and remain moisture and weather-resistant throughout the year, but they also enhance the aesthetic value of your interior, as they give a stylish look to your kitchen or living room or back door décor.
These screens do not curb visibility or close the open spaces within your home completely. You have the option of choosing from roller screens that are vertical in structure and horizontal screens that are sliding doors.
These screens prevent the entry of insects and dust but do not hinder natural light and breeze. Aluminum fly screen doors are easy to operate and you can also install a burglar alarm or a small security camera on the door, to prevent any unwanted act or intrusion into your home.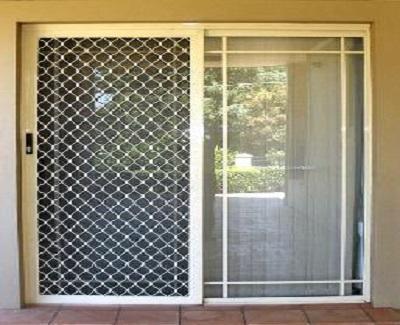 Why aluminum has become the preferred material?
Over the year's aluminum has gained popularity over other metals for windows and doors. The popularity is attributed to their strength, elegance and style. Aluminum fly screen doors are extremely durable last longer. They are cheaper to obtain than wood and are not weighed down by the same issues faced by wooden doors and windows. Wooden doors and windows are costly and difficult to procure, as hardwood costs more, and you need to maintain them well so that they last longer. They are susceptible to termites and dampness.
Wooden doors and windows have always been part of our architecture and are still very appealing to any homeowner. However, since aluminum can withstand severe weather conditions and is less likely to warp or rot, this metal is very popular today.
Here are some of the advantages of using aluminum fly screen doors:
Extremely strong (made of robust and durable materials) and Less expensive
Easy to maintain and they offer reduced visibility from outsiders, thus maintaining your desired privacy level
They have better functionality than wood or security steel doors
Popularity of the aluminum fly-screen doors:
Aluminum and vinyl fly screens are very popular today. There are a large variety of fly screens for different tastes, needs and budgets. They are standard fiberglass mesh, aluminum mesh, stainless steel mesh, protector mesh, and so on. Aluminum fly screens have an aluminum mesh that is rugged and durable. It comes in three colors: black, dark gray and bright aluminum. Let us understand what makes each color unique:
Black: This color is least noticeable from inside the house.
Dark-grey: This color option is used to compliment windows and frame systems.
Bright aluminum: This color looks similar to raw aluminum, but is given a clear coating that is responsible for its characteristic sheen.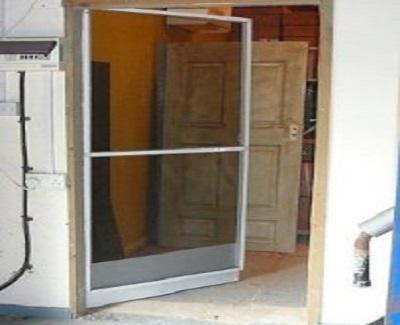 The color options however, are dependent on the seller. These screens are available as vertical roller screens and horizontal sliding screens. Vertical roller aluminum insect screens are furnished with guides and a spring drive. This allows swift retraction of the screen mesh into the cassette, sealing the unit completely to keep insects and dust out. Horizontal sliding screens are the best solution for covering balcony and terrace doors. Horizontal sliding screens use magnetic rollers to swiftly glide the panels in place, offering maximum protection from insects and dust. The movement of the sliding doors is smooth and silent.
Aluminum fly screen doors are recommended for kitchens, terrace doors, balcony doors, and children's bedrooms and especially for those residences located close to lakes and other open water bodies. For more varieties, you can log onto the online portals to get the estimate and the installation procedure of the aluminum fly screen doors.