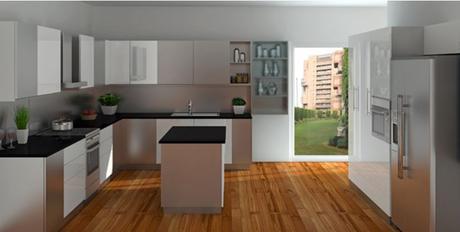 A commercial kitchen has many integral differences from a regular home kitchen. A commercial kitchen unit essentially helps serve a large number of customers with a larger volume of food. So, not only is the purpose of the kitchen quite different but it is also larger in terms of space. The tastes and recipes of a residential kitchen are magnified and refined with various techniques in it.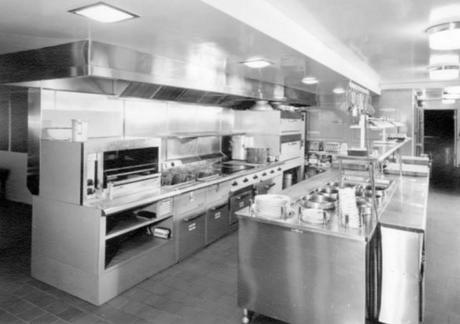 Food in such an establishment is made to order and the kitchen itself is meant to be a dynamic space which would allow the line cooks and chefs to prepare each meal according to the preferences of each customer. This means that a whole lot more equipment would be needed in order to produce dishes of international quality.
A commercial kitchen design is created keeping in mind the various tasks to be handled in that area and the volume of the said task. The design itself allows for the systematic production and distribution of food as well as the speedy dispatch of orders. This would mean that the room layout has to be in such a way that not only is cooking easy but prep and disbursal is also to be facilitated.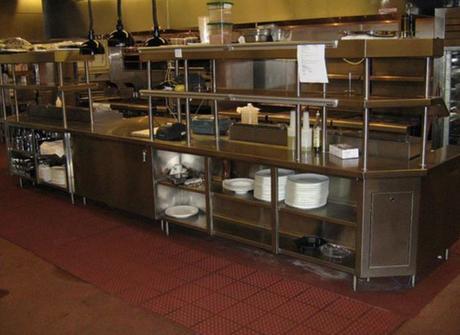 A commercial kitchen and the layout can be divided broadly into three categories. Let us look at each of these three categories:
Stations- There are different stations in commercial kitchens and each station is meant for either a different stage of cooking or to prepare a different type of product. Starting from the differentiations between meat and vegetables, to raw and grilled or desserts, there are a number of these different stations.
Depending upon the kind of cuisines the kitchen is looking to serve and the different dishes on the menu, stations will be demarcated into each type.
Kitchen Equipment and Supplies- Another thing that a commercial kitchen just cannot be run without are commercial kitchen supplies including the different equipment used as well as other basic items such as gloves, piping bags etc.
These "accessories" define a commercial kitchen. The equipment is designed to produce large amounts of food while keeping in mind the need for various safety mechanisms.
Requirements- Every commercial establishment has a code or a set of obligations on the basis of which they are given licenses to function. This is also true in the case of commercial kitchens and there are certain requirements that the kitchen unit must meet in order to be recognised.
This includes-
Safety Requirements- Safety measures on the equipment and in the cooking area which are to be maintained. Other regulations include heated areas are handled with additional precautions.
Health requirements- This would basically mean requirements concerning the health and hygiene of the kitchen is considered such as separate dustbins are to be maintained, the kitchen cleaned and stale ingredients disposed of in order to ensure that the certification is not revoked.
Finally, commercial kitchen manufacturers would advise you that the commercial kitchen layout should ensure maximum productivity and minimal accidents.
Please leave comments below.