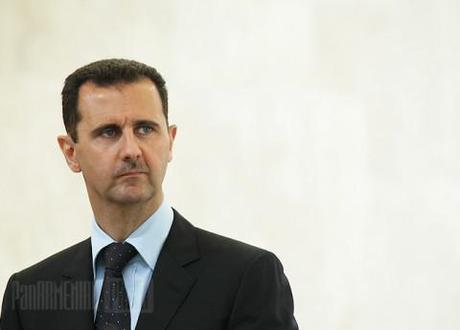 Syrian President Bashar al-Assad. Photo credit: PanArmenian Photo
As a guilty verdict is handed to Charles Taylor in the Hague, many tyrants and warlords are still at large. Commentators hope that the verdict will have a deterrent effect: but others think it will just make them fight to the death.
1. Bashar al-Assad, Syria. The current President has overseen the death of thousands since the uprising in 2011. Atrocities have been committed regularly: most recently, footage appeared of a rebel apparently being buried alive.
2. Omar al-Bashir, Sudan. The ongoing civil war in Sudan has seen many thousands of deaths as well as continuing fighting between the Janjaweed militia and rebel groups, which he has attempted to crush. He is wanted by the International Criminal Court in The Hague – the first sitting head of state to be so wanted.
3. Robert Mugabe, Zimbabwe. He's accused of widescale human rights abuses during his time in power. His gangs of supporters terrorise those who are thought not to have voted for him.
4. Joseph Kony, Uganda. This warlord was the subject of the Invisible Children viral video campaign to see him brought to justice which caused such a furore. He has been accused of acts similar to those perpetrated in Sierra Leone: child soldiers, sexual abuse, murder, abduction and mutilation.
5. Islam Karimov, Uzbekistan. His regime has been accused of boiling people alive - and yet the country is an ally of the West.