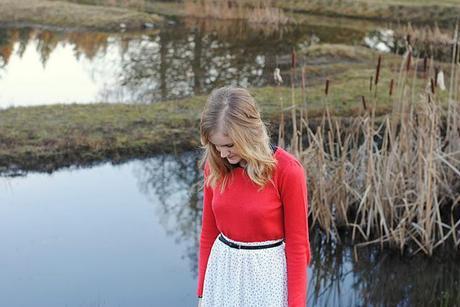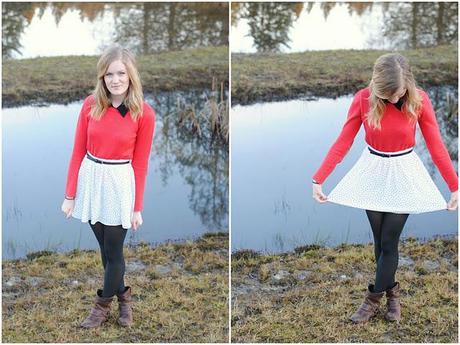 One of my favorite places to take photos when I'm visiting home is called Howe Farm. Half of it is a dog park, half of it is a beautiful field with an old barn, a rickety fence, and a marsh area covering it...sounds glamorous, yes? I don't know, something about it just fascinates me. It's one of those ugly-pretty places.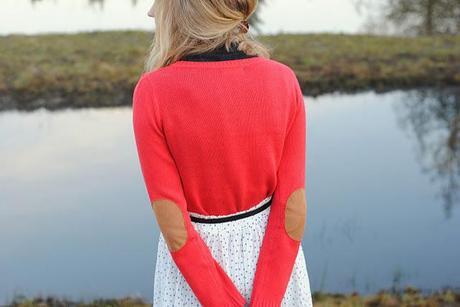 I bought this skirt from Tieka of Selective Potential's "Shop My Closet". I love it! I've been looking for a short pleated skirt, and the tiny blue hearts are the icing on the cake. See how Tieka styled it here!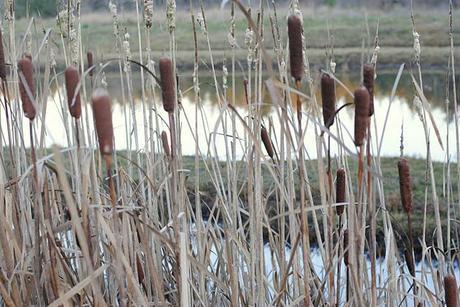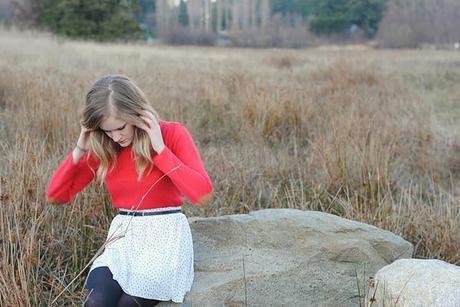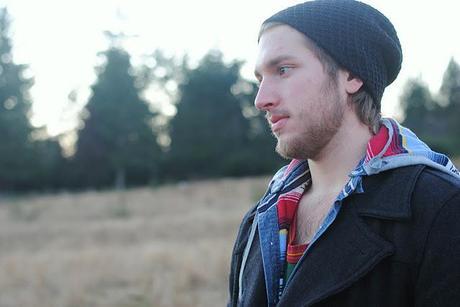 Too handsome for his own good. Later in the evening, we had a small dinner with my family, the boyfriends, and some close family friends to start off my birthday weekend--I turn 21 in two days! Since Christmas sneaks up right after my birthday, I have to start early. I don't mind, really. Tonight was dinner, tomorrow is a party here at my parent's house, and Friday is going out in Seattle. Then Christmas! It's basically a 5-day party. To change my outfit from day to night, I took off the sweater, added a silver necklace, et voila! Evening ready in (literally) seconds.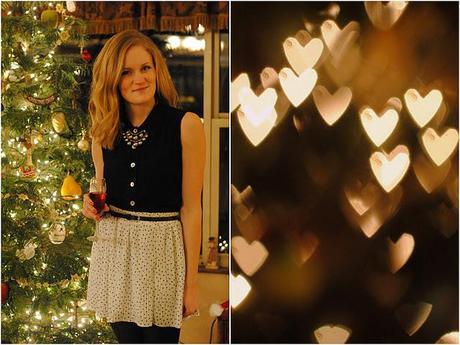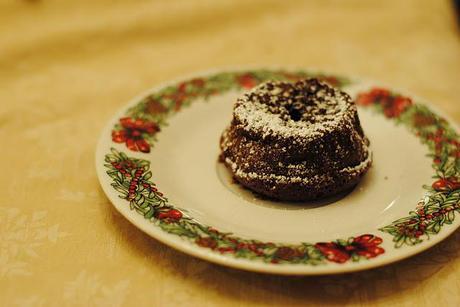 & there is always, always room for cake. Now, on to more celebrating! 
skirt: Zara, sweater, Forever 21, belt & tights: Target, shirt, boots, & necklace: borrowed from mom