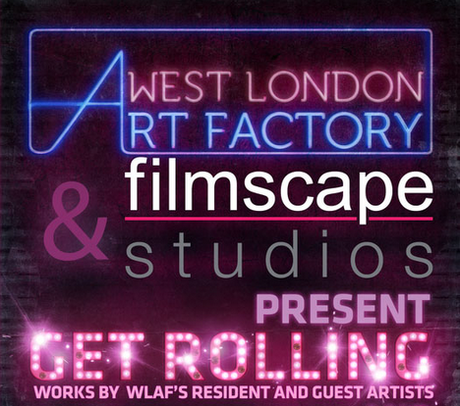 If you love art and music then you are going to love "Get Rolling"
West London Art Factory's
contemporary art show at Filmscape Media's studios.
"Get Rolling" will showcase canvases and screenprints from a selection of artists including Inkie, Maximilian Wiedemann, Carleen de Sozer, Myne, Jewel, Belinda Frikh, Mark de Rosa, plus special guests including Zeus, Leeks, Solo One and T.wat.
"Get Rolling" will incorporate a live performance from Alexia Coley, a DJ will play a selection of upbeat tunes to see us into the late hours and you will have plenty of chances to win some great artwork from the show's artists. All proceeds will be donated to the charity "Paintings in Hospitals".
The show launches Friday 01 April 2011 from 6pm, with live painting from 7pm.
Further information can be found on the events Facebook page.
The Perfume Factory
| Units M & H | 140 Wales Farm Road | Acton | W3 6UG