If you've been reading my blog the past couple of days, you've "heard" me mention Ezekiel Mix and Ezekiel Bread.  I repacked it for long term storage here and ground it into flour here. Some of my readers have asked what it is, because they had never heard of it before.  Ezekiel Mix (which is used to make Ezekiel Bread) is made from a recipe found in Ezekiel 4:9 in the Old Testament in The Bible.  It is made from a mixture of grains and legumes that form a complete protein.  The scripture giving the recipe reads: "Take thou also unto thee wheat, and barley, and beans, and lentiles [lentils], and millet, and fitches [spelt], and put them in one vessel, and make thee bread thereof."
One very interesting fact about Ezekiel bread (and mix) is that the ingredients form a complete protein.  As any vegetarian and vegan knows, you must be careful in your food choices to ensure you not only get enough protein, but that you get complete proteins.  Ezekiel mix is not the only way to do it, but it is an easy way.  You can use it in a variety of dishes, but the most common is bread or as a flour in baked goods.
Last night, I attempted Ezekiel bread for the first time.  Before I started, I found two different types of recipes: quick breads and traditional bread that needs to rise.  I opted to make a quick bread for my first foray into Ezekiel bread.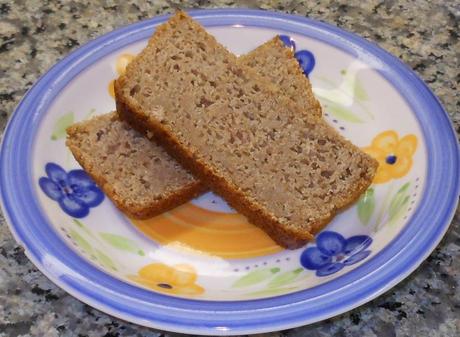 Ezekiel Quick Bread – Yummy!
Ezekiel Quick Bread
Adapted from a recipe from Rainy Day Foods
4 cups warm water
1 cup honey (or molasses)
1 stick butter, salted
2 tablespoons yeast
5 cups Ezekiel Mix Flour
2 1/2 teaspoons salt
2 tablespoons dough enhancer
2 tablespoons vital wheat gluten
(You may replace the dough enhancer and vital wheat gluten with another 1/4 cup Ezekiel flour.)
1-2 tablespoons melted butter
Preheat oven to the lowest possible temperature (170 degrees Fahrenheit).  In a large bowl, mix together warm water, honey, and yeast.  Let sit for 5 minutes until it begins to bubble and appears "frothy."  Add remaining ingredients (flour, enhancer, vital wheat gluten, and salt) and stir until well combined and the dough is stretchy and elastic.  As this is a quick bread, it will not form a ball, but will remain a wet batter.
Pour batter into three greased bread pans, evenly distributing it between the pans.  Place into the preheated oven (170 degrees) and let sit for 15-20 minutes, or until the dough is about 1/2 inch from the top of the pan.  Do not let it rise any higher, or you will have a BIG mess in your oven.  Once the batter has risen, turn the oven up to 350 degrees WITHOUT OPENING THE OVEN DOOR!  If you open the oven door, your bread will fall.  Bake for 25-30 minutes until it is nicely browned.  Remove from oven and frush the top of the loaves with melted butter (1-2 tablespoons).  Let cool in the pan for at least 5 minutes.  Transfer to a cooling rack and let it cool the rest of the way before cutting the bread.
Here's my photo step-by-step.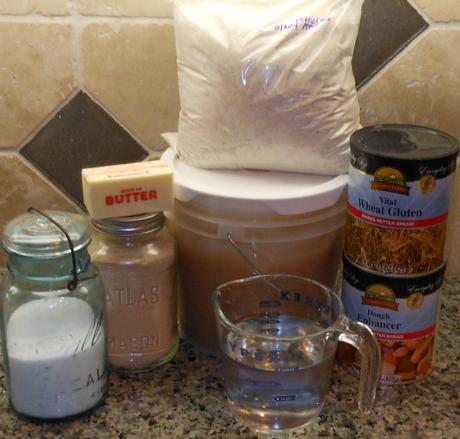 Ingredients assembled…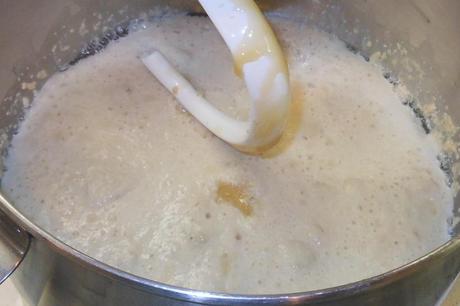 First, I put 4 cups of warm water in my mixing bowl, then I added 1 cup of raw honey and 2 tablespoons of active dry yeast. After 5 minutes, it was bubbly and ready to go.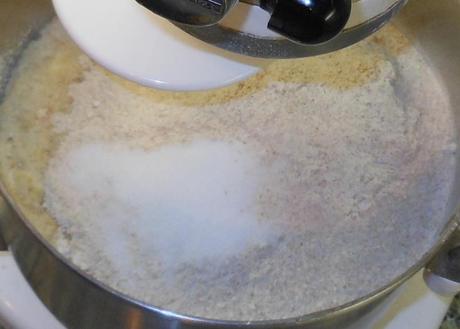 I added the remaining ingredients (vital wheat gluten, dough enhancer, salt, and Ezekiel flour).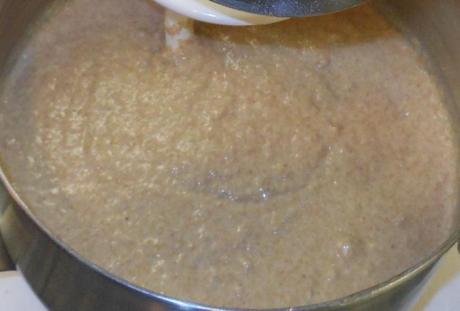 I let the mixer go for several minutes until it was well combined. In retrospect, I think I should have used my paddle attachment rather than my dough hook.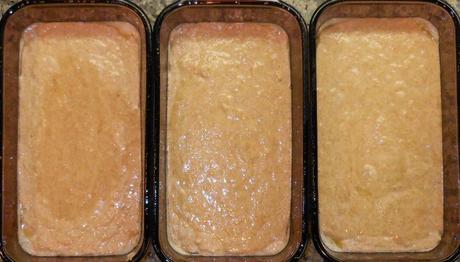 I distributed the batter evenly between my three greased bread pans and popped it in a 170 degree oven. After 20 minutes, the dough was about 1/2 inch from the top of the pan, so, without opening the oven door, I turned the oven temperature up to 350 degrees. Then I let it bake for 30 minutes.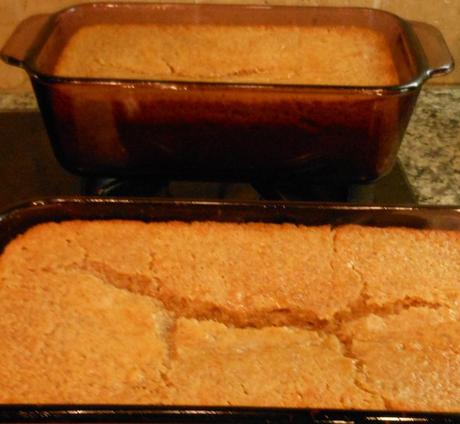 At the 30 minute point, the bread was not super brown on the top, although the edges were browning.  I checked it with a toothpick, it came out clean, so I removed it from the oven and immediately brushed the top of the loaves with 1 1/2 tablespoons of melted butter.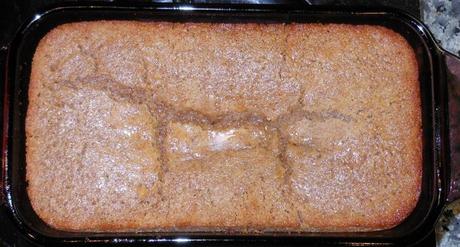 The bread did not rise quite the way I thought it would.  I was worried the bread would be dense, so I cut a loaf while still hot…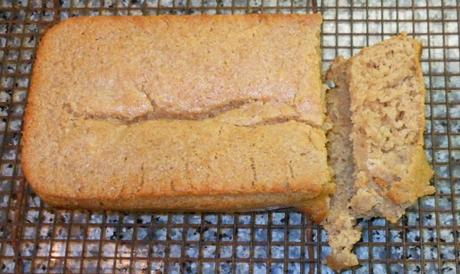 Not a good idea if you want pretty slices. It tasted wonderful, but the slices weren't that attractive.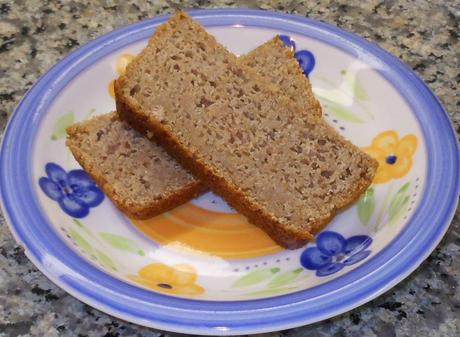 It cut much easier after letting the loaves cool completely.
Now, this bread must be good, because my son, Michael, who is a very particular eater, loved it!  He generally hates all whole grain everything, so this is a miracle, indeed.  I am going to make the traditional rise bread recipe next week, and I think I'll play around with cookies, replacing some of the regular flour with Ezekiel flour.  This has opened a whole new world of possibilities to me!
What do you think about this? 
And do you have any "healthy" recipes that your family doesn't gawk at?