What are the people of Boston doing to celebrate Yule / the Winter Solstice? Here are a few suggestions.from the Facebook group Celtic Music in New England, whose members have been contributing event information since the beginning of December.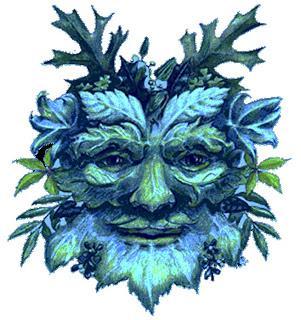 MIT Chapel
, Mass Ave & Amherst St., Cambridge, MA Yule / Winter Solstice / Begin (Ritual and Drum Circle) Date: Friday, December 14, 2012Our celebrations consist of 2 parts. First there is a drum circle from 7 until 8 (http://psgs.us/mucambridgedrumcircle), and then a participatory ritual from 8 until 10 (
http://psgs.us/mupaganawakening
). You can go to one, the other, or both.
People can come and go as they please for the drum circle, but we hope that people who arrive for the ritual will stay until the end.
Time: Doors open for the drum circle at 7 pm.
People should arrive for the ritual by 8 pm so we can get started shortly after. Once the ritual starts, if you must arrive late, please enter quietly and wait to be let into the circle.
Location: The beautiful MIT Chapel, on the MIT campus in Cambridge, MA at Mass Ave & Amherst St., MIT Building W15 (
http://psgs.us/MITChapel
)
Price: Free, but suggested donated of $5.
In February, our seed lay dormant. In March, we planted it with intention and saw it sprout. In May, our dreams started to take on physical form as we welcomed in the light half of the year. In June, our energies reached their pinnacle and we stood midway between planting and harvesting. In August, we had the First Harvest and gave thanks for the Earth's bounty and the sacrifice of the spirit of the grain. On the Equinox, we had our second harvest and shared our bounty in thanks and preparation for the coming darkness. In October, we had our final harvest, entered the dark half of the year, and said good-bye to all that had passed on.
Now, on the longest night, we safeguard our tender spark of light so that it may be reborn and begin its growing journey into the new year.
This is an open public ritual. It is intended both for those curious about Paganism and for practicing Pagans. All participants are equally welcome.
This event is drug and alcohol free.
Live music provided by Martin Case and the Lee (http://psgs.us/ritualband).
Joseph Brogan-Saxophones, Flutes
Jean Laing-Djembe, Percussion
Joshua Mayo-Djun Djun, Djembe, Percussion
Omar Gittens, Djun Djun, Percussion
Martin Case-Saxophones, Djembe, Percussion
(Excerpts from our Imbolg/Inspire drum circle: http://psgs.us/ytimbolg12;
Excerpts from our Ostara/Equinox/Emerge and Surge drum circle: http://psgs.us/ytostara12
Excerpts from our Bealtaine/Unite drum circle: http://psgs.us/ytbealtaine12
Excerpts from our Litha/Midsummer/Summer Solstice/Achieve drum circle: http://psgs.us/ytlitha12
Excerpts from our Lughnasadh/Lammas/Harvest drum circle: http://psgs.us/ytlammas12)
Website: 
http://psg.mit.edu/
 , 
http://twitter.com/mitpsg
 , 
http://paganawakening.org
 , 
http://twitter.com/paganawakening
WitchVox: http://psgs.us/wvyule12
Facebook: http://psgs.us/fbyule12
Meetup: http://psgs.us/muyulerc12, http://psgs.us/muyuledc12
Couchsurfing: http://psgs.us/csyule12
G+: http://psgs.us/gpyule12
The MIT Chapel (W15) (http://psgs.us/MITChapel) is the cylindrical building with an odd spiky thing on top near the MIT Student Center. Get to 77 Mass. Ave. on the side opposite the MIT entrance with the pillars and walk west, away from the pillars, towards dorm row -- the chapel will be on your left. If you get to Kresge Auditorium (the building that looks as if you could ski off it), you've gone too far. If you notice a large inflatable grub-like thingy to your left, you have definitely gone much too far.
Parking is available in the Chapel Turnaround: "Parks 20 cars and is for use with Chapel events. Turnaround is located on Amherst Street just after the Chapel." (http://psgs.us/ChapelTurnaround)
Sanders Theater, Harvard University, Cambridge16 shows Dec. 14-27 at Sanders Theater. With a powerful chorus, blazing jigs and reels, bold and lively children, fantastic stories, the best of Irish dancers and all the magical Revels touchstones, this promises to be a very special Christmas. Tickets 
The Christmas Revels, An Irish Celebration of the Winter Solstice
Directed by Patrick Swanson
George Emlen, Music Director Preview The Christmas Revels Program Book [pdf]In 1907 immigration from Europe to the new world of the United States was at a peak. The Irish formed a significant part of this relocation, bringing with them their unique culture of poetry, dance and music plus a powerful instinct for survival. This year's Christmas Revels puts us on the deck of R.M.S. Carpathia as the hopeful émigrés create a wild and memorable Christmas at sea.With a powerful chorus, blazing jigs and reels, bold and lively children, fantastic stories, the best of Irish dancers and all the magical Revels touchstones like the joyous and participatory Lord of the Dance, this promises to be a very special Christmas atSanders Theatre!Performers in the 42nd annual Christmas Revels include a talented 60-member chorus of adults and children, a teriffic Irish band featuring legendary piper Paddy Keenan (ex the Bothy Band),guitarist Mark Roberts and fiddler Sheila Falls Keohane, musician and song leader David Coffin, Steven Barkhimer, Billy Meleady, soloist Mary Casey, the thrilling O'Shea-Chaplin Academy of Irish Dance, plus old friends, the Pinewoods Morris Men andCambridge Symphonic Brass Ensemble.Our talented Christmas Revels design team includes Jeremy Barnett, Set Design; Heidi A. Hermiller, Costume Design; Jeff Adelberg, Lighting Design; William Winn, Sound Design.  Gillian Stewart, choreographer.2011 Christmas Revels Reviews:The Boston Globe: Traditional and Terrific 'Revels' Fun
Dorchester Reporter: Revels Returns Christmas Story to its Roots
Boston Herald: 'Revels' puts the fun back into ChristmasView The 2011 Program Book Online [8.4 MB] Audition for The Christmas RevelsVolunteer chorus auditions for this year's chorus were held in April and May. If you are interested in auditioning for the 2013 chorus, be watching for emails after January 1.  Learn more!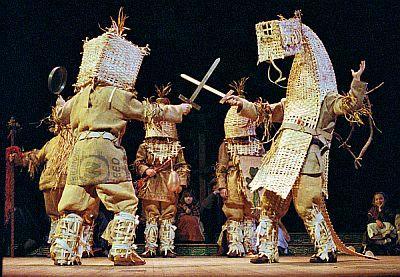 produced by Living Myth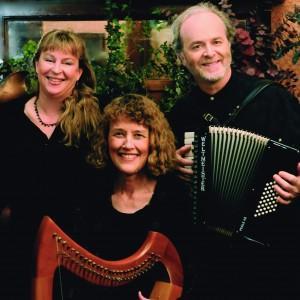 Choose from performances in Somerville, South Acton, and Jamaica Plain, MATHE WINTER SOLSTICE IN LEGEND AND SONG
Celebrate the Winter Solstice with classic evergreen lore, haunting legends of light and entertaining tales surrounded by traditional and original music and song. Featured stories include the beautiful "Legend of the Mistletoe" from Scandinavia, humorous English Wassail traditions, and the poignant Greek legend "The Coming of the Days of Peace."Master storyteller Diane Edgecomb accompanied by Celtic harper Margot Chamberlain and multi-instrumentalist Tom Megan offers a fascinating look at the stories behind holiday traditions. Songs evocative of the season and lovely instrumental melodies round out the event. Check this webpage for weather alerts, news that a performance is sold out or other updates
CMM's MidWinter Celebration (10th annual)January 23, 2013 at 7:30pmFirst Unitarian Society in Newton, West Newton, MassachusettsEach winter since 2003-4, the Commonwealth Morris Men have been pleased to host a MidWinter Celebration, presenting a wintery program of traditional song, dance, drama, and storytelling. We offer this free event as a gift to our community of family, friends, and the the congregation of FUSN.
This year's guests:
- Ambrose Lightning Longsword
- Banbury Cross Morris & Sword
- Bubble Rapper
- Faux Finnish
- Green River Tap & Die
- Newtowne Morris Men
More information at http://www.commonwealthmorris.com/mwc.html
Aine Minogue
DEC 20TH, 2012: TO WARM THE WINTER'S NIGHT (SOLO SHOW)
Club Passim, 47 Palmer Street, Cambridge
7:30 show (doors open @ 7:00 p.m.)
DEC 22ND, 2012: TO WARM THE WINTER'S NIGHT8 p.m. show (doors open @ 7:00 p.m.) bring a picnic
Common Fence Point
933 Anthony Road, Portsmouth, RI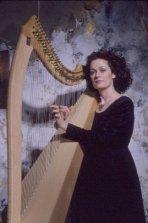 As traditional Irish music and dance continue to enjoy phenomenal success both here and in Ireland, Áine Minogue is an artist who has long explored its themes and who captures its very essence. Her voice reflects the lyricism and richness to be found in Irish music, mythology and poetry with a voice undeniably her own and a diverse group of instruments that add to the traditional flavor of her work.Born in Borrisokane, County Tipperary, Áine's large musical family encouraged her to pursue a number of different instruments during her youth (which explains her obvious skill at arranging). They played together as a family and attended fleadhs (traditional music festivals). But it was at the age of twelve while at boarding school in County Galway that Áine discovered her true love - the harp - which she decided to pursue in lieu of the others. After completing school she spent three years developing her talent as a harpist at Bunratty Castle, County Clare, then moved to the United States, settling in New England.Áine's harp has entertained Presidents and Prime Ministers. She is a regular performer at folk festivals and concerts throughout the world. Her recordings include The Mysts of Time, Between the Worlds, Circle of the Sun, Celtic Meditation Music, Celtic Lamentations, Celtic Pilgrimage (2008) and most recently a collaboration with filmmaker Michael Yip entitled Winter, A Meditation (DVD, 2009)
Deborah Henson-Conant in "Solstice Celebration"
A celebration of endings, beginnings - and the chance for a do-over ... on everything. 
Grammy-Nominated Recording ArtistFri. Dec. 21, 8:00PM
at the Regent Theater, Medford St., ArlingtonTickets: General Admission, $22/adv, $25/day of show, $16/students and seniors 
$75 VIP tickets include exclusive pre-show artist reception and first choice of seating 
Buy TicketsUntil one week before her Solstice Celebration, Deborah Henson-Conant (DHC) will be on a 4-month tour of the U.S. & Europe with guitar legend Steve Vai ("The devil's guitarist" from the movie Crossroads who cut his teeth in Frank Zappa's band). After playing nearly 100 cities in 120 days, DHC brings it all back home in her own solo show at her hometown theater, the Regent in Arlington, MA.
"This has been the experience of a lifetime! Getting to perform one-on-one with one of the greatest living instrumentalists has changed the entire dimension of my own solo show.  And I specifically scheduled this Solstice Celebration right after the tour so I could capture that moment and put it on stage." Deborah Henson-Conant DHC's One-Woman Shows combine Blues-Flamenco-Jazz-World music with solo theatre and an instrument invented specifically for her: the electric body-harp. Buy VIP tix and you're invited to the exclusive pre-show Reception RIGHT ONSTAGE with Deborah and a limited group of audience members.  You can see the instruments up-close-and-personal, ask Deborah whatever you want – and then get first choice of theater seats (including the ultra-cushy first two center rows!). Reception begins at 6:45 and ends at 7:20, ten minutes before the house opens to other audience members. (Wine & beer also available at the cash bar).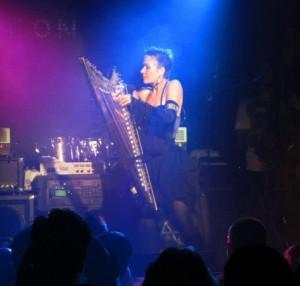 Yule Ritual
First Parish Cambridge Unitarian UniveraslistHarvard Square, Cambridge
Saturday, December 22 6:00 pm
CUUPs (Covenant of UU Pagans) will be celebrating Yule, the Pagan Earth centered festival of light held at the time of Winter Solstice. Common to almost every world culture, many of our present day traditions come from this ancient Spiritual practice. With a Yule log as the center of our Circle we will meditate together, sing Yule songs and share in the joy of the Winter season. We will honor the sacred wisdom and strength in all of us to survive and renew our Spirit 
through each turn of the Seasons. Join us as we remind each other to respect and honor the
gifts of Earth and life itself, especially it's material blessings and simple happinesses. After the Circle Ritual, we'll enjoy holiday treats brought by all who participate. Come if you can and leave when you must! 
Welcome Yule!