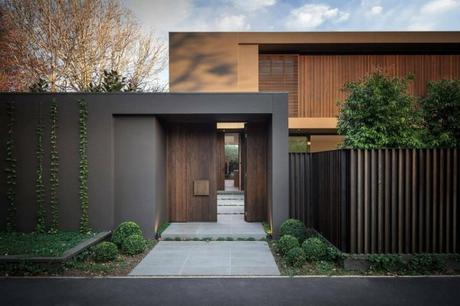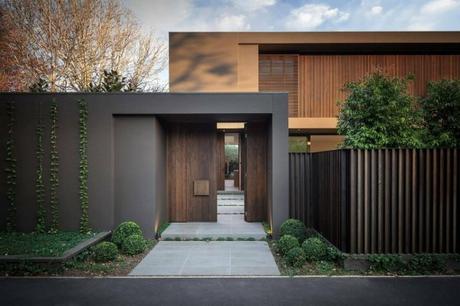 Source: architecturebeast.com
Our house is incomplete without a gate and so a gate is a must but often people get the basic gates which may not look good with your home and also welcome gate is the first thing that your guests would cross to enter your home so a bad gate may create bad impression about your taste which no one wants. On the other hand, if you would have a good welcome gate then that would make your house look complete and also it would add beauty to your home exterior which is a great thing for sure. You can know about the materials of gates and other such things at Architecturesideas. There are so many variations of gates that you can choose for and if you live in a compact-sized house and want gate accordingly then here is some of the best yet Simple Gate Design for a Small House listed below that you can consider checking out and also you can get any one of them as well:
Bamboo Sliding Door: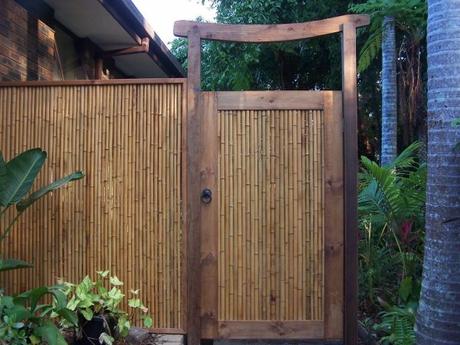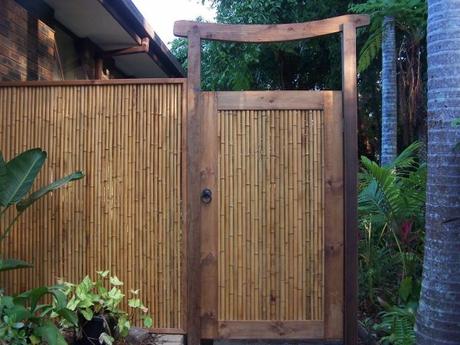 Source: pinterest.com
This is so cool and seems perfect for modern houses as this design itself is a modern gate design which seems unique as well and the concept of this gate has been taken from the Japanese sliding door and it is for sure that this gate turned out to be so gorgeous. Here as the name suggests, there would be bamboo logs placed one after another and there would be a huge wall at one side so that the gate could be slide open completely. This gate is kind of wide so even your four-wheelers can pass through and the best thing is that this gate would not occupy any such space while you would open the gate.
Wooden Blocked Gate: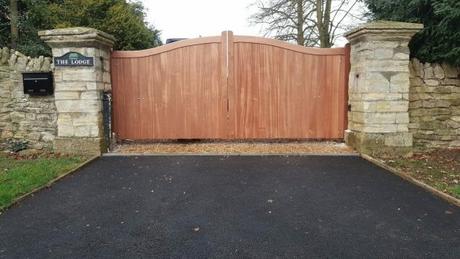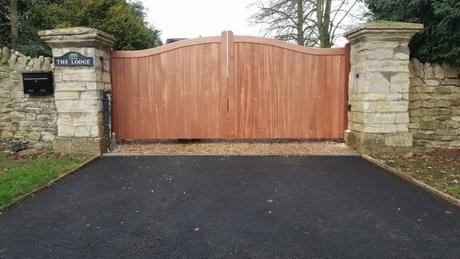 Source: twitter.com
This gate seems to be so elegant and at the same time it is kind of expensive but since it would last you for a good amount of time so every penny spends on it would be worth it. Here you would get finely polished wooden blocks that would be joined together to worm the gate and this gate would be quite huge so even your vehicles can easily pass through the game. You can even go with the one that opens at the center or you can select the one that opens at one side and both of them would look good with small houses.
Simple Small Garden Gate: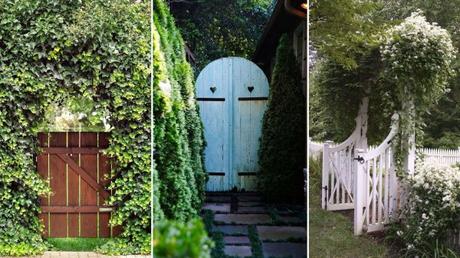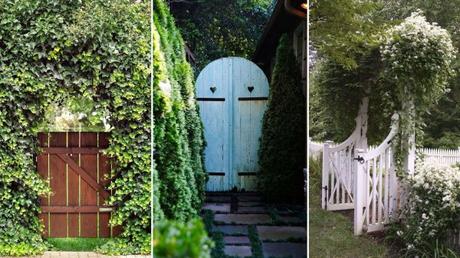 Source: countryliving.com
Garden gates are a really pretty one and if you just want to walk through the gate and are not bothered about the vehicles then this gate can prove out to be perfect for you which are a great thing. This is so tiny and unique that this would beautify your home even more. Here you would have to get this gate made up of wooden material so you can get it painted with your favorite color as well. Here there would be just a small gate that would open at one side the gate would be followed by a similar wooden boundary which would surround your garden and one has to pass through the gate to get into your garden.
Z Security Wooden Gate: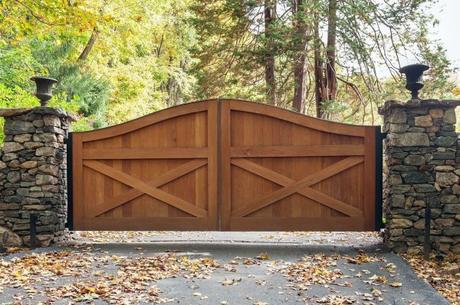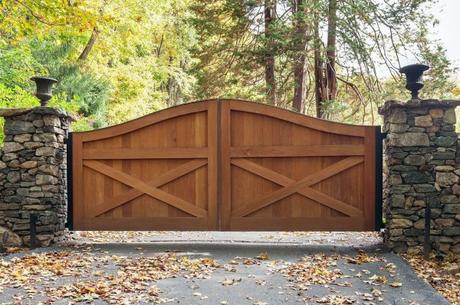 Source: pinterest.com
Now every person has a different ideology when it comes to gates and if you are someone who is getting a welcome gate for security purpose only then nothing can be better than this gate for you as it is just meant for special security which no one would be able to cross easily. Here you would be getting a wooden gate that would hardly have any extra designs rather it would be a strong one which would be made up of just thick block of wood and you can get this in middle opening variation or you can also go with the one that opens at the side. This would ensure that no one is able to peep through or climb up the gate to reach to your home so your home would stay secure and safe at the same time.
Basic Wooden Gate with a Crown Design on Top: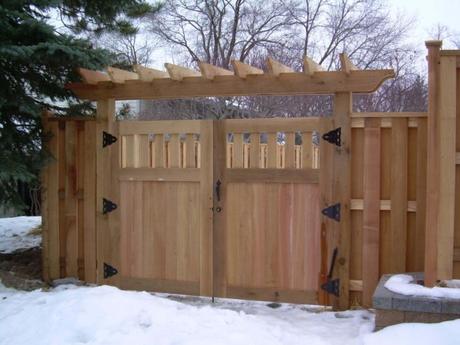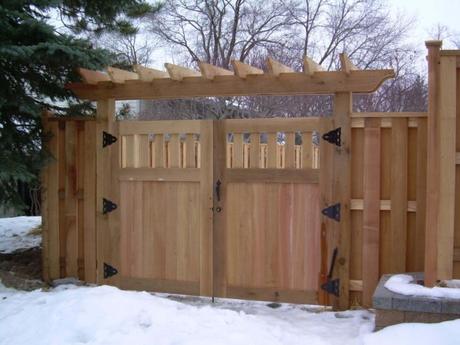 Source: dakotaunlimited.com
If you main concern is security but you want some beauty as well then you can go with this design of welcome gate as this would not only make sure that you home is secure and your privacy is maintained but at the same time, this would also beautify your home so you would be complimented for your gate. This, however, is quite huge so you have to make sure that at least the front part of your house is wide and also this gate can pass through vehicles as well. here you would have two wooden blocks to form the gate which would open from the center and at the same time here you can set a designer crown at the top of the gate and you can either get a wooden carved crown or you can simply go with an iron made crown and both of them would look equally good which is a great thing for sure.
Designer Glass and Wooden Gate: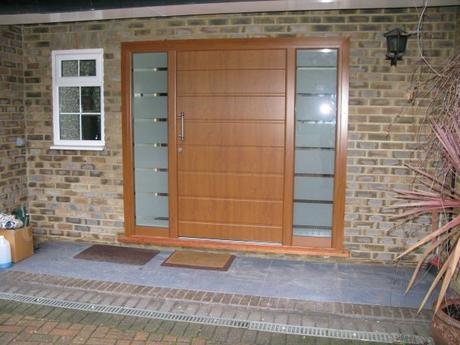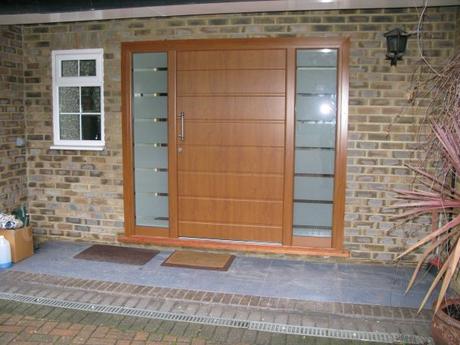 Source: devalshah.me
Glass as well as, wood are both classy materials and if you would combine both of them then you would definitely get a masterpiece in the form of a welcome gate your visitors would definitely be pleased by such beautiful design which would result into lots of compliments to you. here you would have to get a wooden frame and at the spaces of the frame, mirror glass would be attached which would make the exterior of the house look gorgeous and this is especially for the sake of good looks and it would do nothing for the security of the house. The best part about this house is that you can get it in both big as well as small size so according to your house size, you can select the perfect size of your gate and also it is quite wide so vehicles can also pass through.
These were some of the best simple gate design for small house ideas that you need to check out and also you can check out more at Architecturesideas.