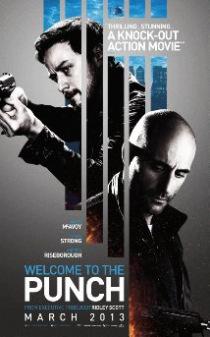 Director: Eran Creevy
Writer: Eran Creevy (Screenplay)
Starring: James McAvoy, Mark Strong, Andrea Riseborough, Johnny Harris, Daniel Mays, David Morrissey, Peter Mullan, Natasa Little, Daniel Kaluuya, Ruth Sheen, Jason Flemyng
Plot: When a notorious criminal is forced to return to London, it gives a detective one last chance to take down the man he's always been after.
There may be spoilers the rest of the review
Verdict: Typical Criminal Film
Story: Welcome to the Punch starts with detective Max Lewinsky (McAvoy) trying desperately to stop criminal Jacob Sternwood (Strong), Max goes against orders to try and capture him ending up shot with Jacob escaping. When the dust has all settled Jacob is out of the country and Max is no longer the popular detective he once was.
Jacob's son gets injured prompting him to call his father which brings Jacob back to the country. The police know he is going to return and decide to go after him even against Max and his partner Sarah (Riseborough) advice. When the mission goes wrong Jacob escapes yet again and heads back to England to see his son. Max and Sarah come up with the idea of using the son as bait putting him inside a public hospital even against their superiors Nathan (Mays) advice.
What follows is a game of cat and mouse with both Max and Jacob trying to bait each other into making mistakes so they can finish the rivalry, but not everything is what it seems because Jacob is also investigating what happened to his own son. Max also learns of a deeper conspiracy from within the force that he can finally put a stop to but and what cost, he must work with Jacob as they both untangle the conspiracy and discover the truth.
Welcome to the Punch ends up copy all the clichéd ideas that we are used to seeing the criminal film world. We have two enemies having to team up to solve a bigger crime even if they have personal problems with each other. I am going to end up on a rant with I would like to apologize before hand. Why is it we only meet the characters that are on the wrong side of the law, we could have a few false leads with actual good cops. I am tired of only getting introduced to the villainous characters. I have to say I am disappointed with the final film because in the end it just feels like all the rest we have seen before. (/10)
Actor Review
James McAvoy: Max is the detective that has been hunting down criminal Jacob and just when he thinks he has him captured he gets shot letting Jacob escape. Once he has recovered a sudden injury leads to Jacob getting returning to city where Max finally gets a chance to settle the score with Jacob. James continues his dive into the violent movies with this one but ends up give us a solid performance. (6/10)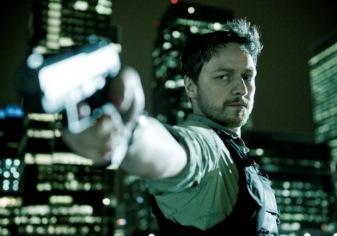 Mark Strong: Jacob is the criminal that shots Max as he escapes but when his son is injured he has to return to the country to find out what happened to him. This puts him back n Max's radar but he also discovers that there is other people out to get him now. Mark fills the villainous role but in the end turning ally, he ends up giving us a performance we know he can give us. (7/10)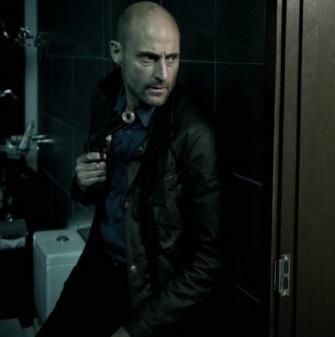 Andrea Riseborough: Sarah is Max's partner who ends up having to work with him to catch Jacob but this could make or break her career in the police department. Andrea does a solid job in the supporting role. (6/10)
Daniel Mays: Nathan is the lead detective who blames Max for the escape even if it means Max might have been right. He doesn't let Max have a chance to redeem himself but is force to let Max handle the potential return of Jacob. Daniel gives us a performance you would expect from him in a criminal based film. (5/10)
David Morrissey: Thomas is chief of police making the final decisions on any police matter but is running low on patience with the Max over the situation. Why do people cast David in a shady role when we know he will become a villain. (6/10)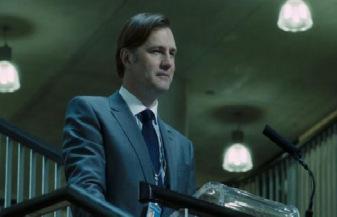 Support Cast: Welcome to the Punch has a supporting cast that does end up filling the generic criminal world characters.
Director Review: Eran Creevy – Eran gives us a traditional criminal conspiracy world film but never really ends up reach the potential it could have. (5/10)
Action: Welcome to the Punch is filled with over the top gun battles but doesn't really end up being anything special. (7/10)
Crime: Welcome to the Punch puts us into the criminal world and nearly everyone is on the wrong side of the law. (9/10)
Thriller: Welcome to the Punch tries to keep you guessing but because you meet only villains you don't have much to work out. (5/10)
Settings: Welcome to the Punch uses London as the main setting which works for the idea because London makes for an iconic setting for a criminal film. (8/10)
Suggestion: Welcome to the Punch is one to try but really wasn't something I really enjoyed. (Try It)
Best Part: Final shoot out.
Worst Part: Lack of originality involved in the story.
Action Scene Of The Film: Final sequences.
Believability: No (0/10)
Chances of Tears: No (0/10)
Chances of Sequel: No
Post Credits Scene: No
Oscar Chances: No
Budget: $8.5 Million
Runtime: 1 Hour 39 Minutes
Tagline: A Stunning, Intelligent Thriller
Overall: If you want to see just another criminal world film this is for you but nothing new here.
Rating