Oh, glee when I walked by a manila paper covered section of eBloc Building with a green signage peeking out: Family Mart. My favorite convenience store is finally coming to Cebu! That was on the third week of July.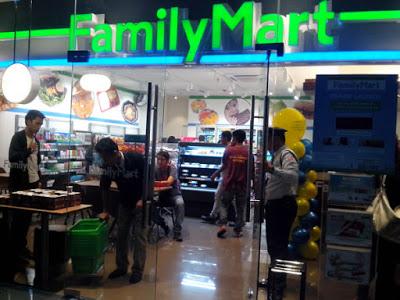 Family Mart is a Japanese convenience store chain, but, to me, it doesn't invoke memories of Japan, probably because my memories of Japan have been covered by cobwebs. Instead it brings back memories from my trips to South Korea, Taiwan, and Vietnam, where I had at one time or another bought a quick snack or a meal from this convenience store chain.
Family Mart opened its first store in the Philippines in 2013. In just two years, Family Mart has grown to over 100 stores in Luzon, and now it has expanded south, with five branches in Cebu: 
eBloc Tower 1, Cebu IT Park
eBloc Tower 2, Cebu IT Park
eBloc Tower 3, Cebu IT Park
Arc One Capitol Square, Escario
Streetscape, Maria Luisa Road, Banilad
The five Cebu branches opened simultaneously last July 31 and I was giddy with excitement. Family Mart had many food items that weren't in any of the other convenience stores: bento boxes, ramen, sushi, onigiri, green tea buns,
UCC
coffee,
Kirin
beverages, and green tea and black sesame soft serve ice cream.

Bento boxes, salads, ramen, pasta, desserts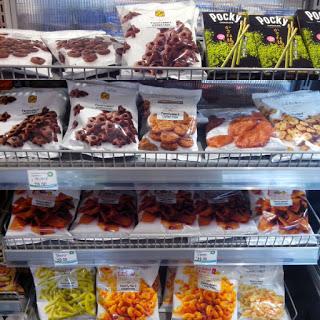 Exclusive Family Mart snacks...and green tea Pocky!

Kirin beverages, UCC coffee, Coffee Bean & Tea Leaf drinks, and more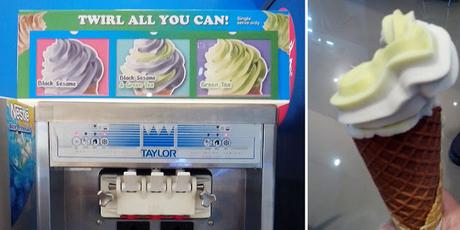 Twirl all you can for only Php 30: green tea, black sesame, or combo
The weeks following its opening, I found myself going to Family Mart almost daily. It kind of made me fatter (black sesame ice cream!) and my wallet slimmer.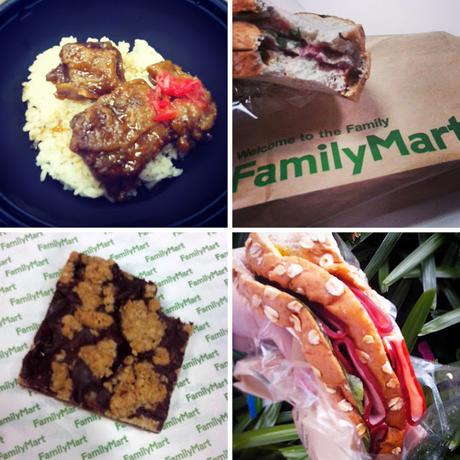 Clockwise from top left: chicken teriyaki don, turkey ham with raspberry cream cheese sandwich (Php 98), smoked ham with swiss cheese sandwich (Php 98), and revel bar (Php 37).

But I couldn't stop myself from coming back for these again and again: chicken teriyaki don, oyakodon, turkey ham with raspberry cream cheese sandwich, black sesame soft serve ice cream, and the revel bar.
Well, that is until my wallet cried out in pain.