With the onset of summer and the obvious surge in the mercury levels, it is time to make your homes more welcoming, airy and pleasant.  After all, home is where the heart is and it is the perfect place to relax while escaping from the punishing heat.  Read on to find out more on how you can make your home 'summer ready'.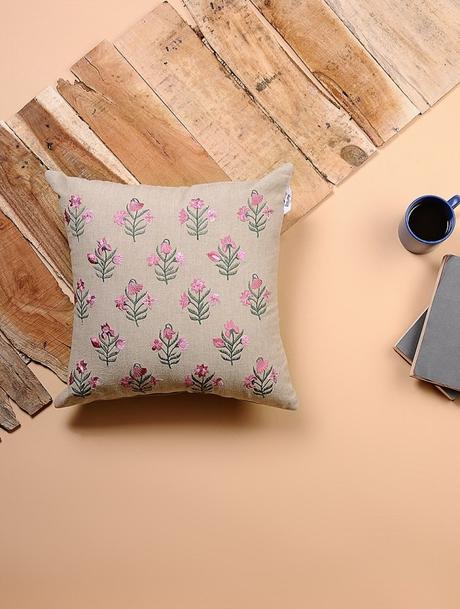 Pic courtesy_Jaypore home decor
Cool vibes
There is no denying the fact that summer décor is all about using light pastel colours, uncluttering your space and creating a cheerful ambience.  Indoor plants, fresh flowers and neutral accessories that evoke a lively yet calming effect go a long way in making your home cool and comfortable for summer. "People tend to incline towards elements that enhance ventilation and create a breezy vibe throughout the space. A vibrant reed diffuser with a whiff of tangerine, lavender or lemongrass is just about perfect to enhance the experience and create a complete sensory delight" says Kiran Ranga, MD and Master Fragrance Creator, Ripple Fragrances.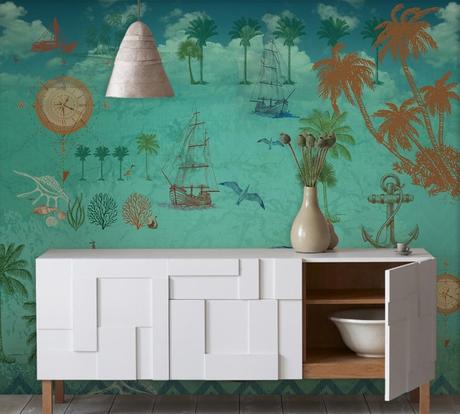 Pic courtesy_India Circus
Natural fabrics, soft colours, light and casual upholstery and plenty of wicker are yet other elements that are intrinsic to summer décor.  "It is all about recreating the key elements. Use the basics and keep it simple when you are finding it difficult to play with colours – the minimal look works really well without feeling forced" says Krsnaa Mehta, Founder & Executive Director, India Circus, A Godrej & Boyce Mfg. Co. Ltd.
Easy makeover ideas
While seasonal décor changes may seem to be a challenge, giving your home a makeover for summer can be much simpler than you think.  And yes, you do not have to break the bank to transform your home for the season.  Opting for lighter shades, throwing in some floral and stripe prints, adding a swag light and even replacing the shower curtain in the bathroom are easy, inexpensive ways to change the look of your home interiors.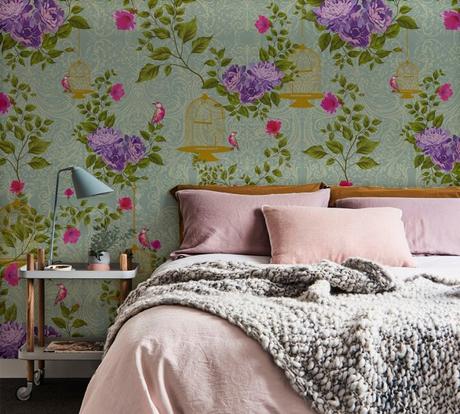 Pic courtesy_India Circus
The easiest way is to play with the 'changeable' elements like cushion covers, doormats, small accessories, bath linen and rugs.  "Rugs with lots of summer colours in the living room are the best focal point for your summer decorating plan. You can certainly be creative when choosing your pillows, rugs and accessories. An easy tip for choosing the best indoor rugs is to match few colours from your summer blooming flowers in the patterns of the rug" says Hemil Parikh, Founder, Elysium Abodes LLP. 
Also, rugs today, are not just limited to use on floors, but can also be used as a piece of art to decorate the wall.  "Brighten up your hallway or an empty pathway with fun patterned runners.  Add character and personality to spaces beyond your living room.  Flat weaves are budget friendly and liven up any space" says Kavita Chaudhary – Design Director, Jaipur Rugs Company Pvt. Ltd.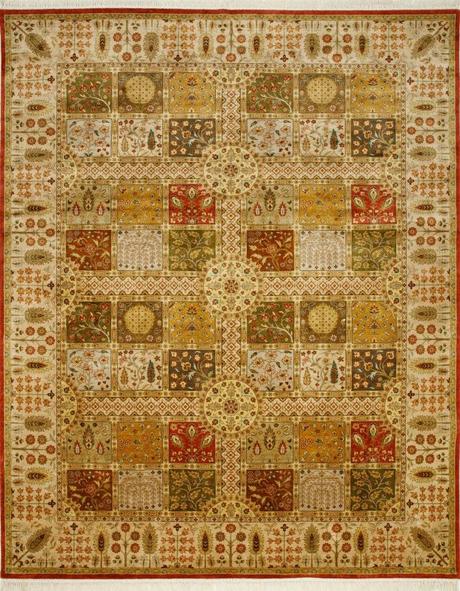 Pic courtesy_Jaipur Rugs
Blind out the sun with curtains and drapes, these are easy to find and add an old-worldly charm to otherwise dull spaces. In fact, curtains are one of the easiest ways to do up your home.  Use rich cotton and handlooms and avoid fabrics that are heavy and synthetic.  Have airy, white or beige semi-sheer, gauzy curtains hanging up on the walls to create a bright and classic look.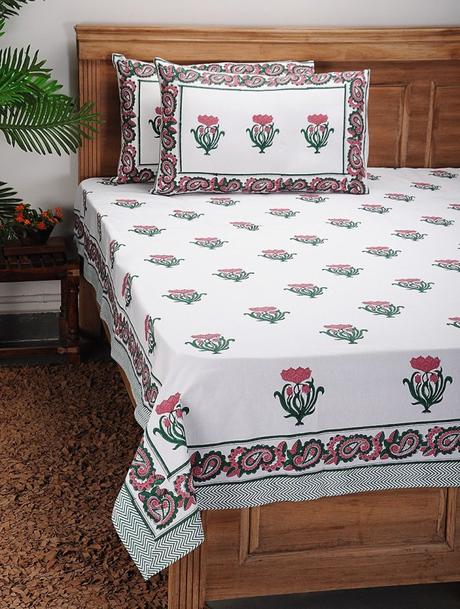 Pic courtesy_Jaypore home decor
If you are feeling a little more adventurous and have the budget opt for new furniture.  "Bring home a quirky embroidered sofa reminiscent of a beautiful meadow and compliment this with a bright monotone winged chair, add cushy throw-pillows with floral patterns and printed runners with blossoming poppies or sunflowers to complete the look" says Arshi Mukri, Interior Design Expert from Pepperfry.
Trending now
Tropical prints, floral patterns and natural elements in the form of plants are some of the most popular trends this season.  "The Hygge mindset is very much in as is a pared back Scandinavian look. Macramé and plants are incredibly popular and so are upcycled products. Playing with patterns in the same color family adds a little visual interest, without compromising on the minimal aesthetic" says Upasana Virmani, Category Manager, Jaypore Home Décor.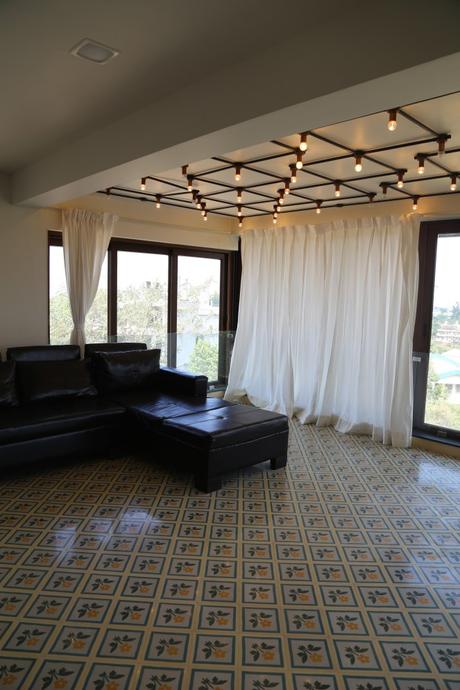 Pic courtesy_Elysium Abodes LLP
Textures, patterns and layering are other favourites this season.  Textured rugs with a sculptured effect go a long way in adding depth to any space.  Being environmentally conscious and going green is something that never fails to impress.  Hence, the upcoming season will see plenty of greens, sustainable materials and elements that can be recycled, reused and upcycled.  Naturally sourced fibres like jute, hemp and bamboo add a light yet rustic look.  Tropical as well as citrusy scents are ideal for the season apart from lemon-grass or tangerine scented diffusers.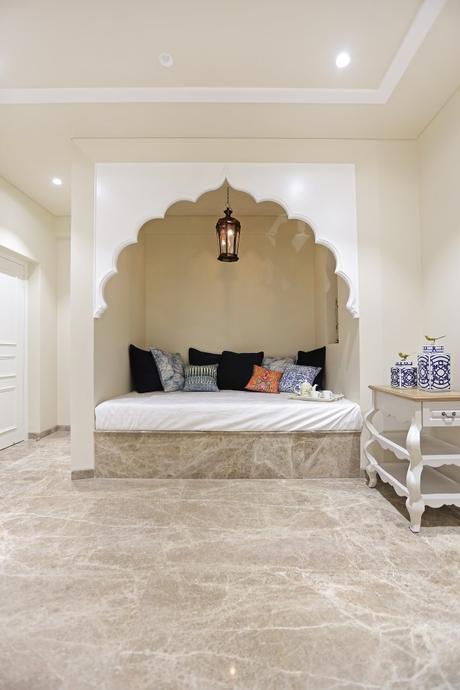 Pic courtesy_Elysium Abodes LLP
Dos and Don'ts
Dark colours like deep purple or black are a 'no no' as they radiate heat. Opt for mustards whites and greens instead.
Fabrics such as velvet, satin and wool are a strict no. Use summer friendly fabrics such as cotton, linen and rayon.
Avoid visual clutter, maintain a balance between colours and patterns.
Keep it simple and avoid making your space crowded by adding in too many elements.
This story was originally published in Sakal times here.